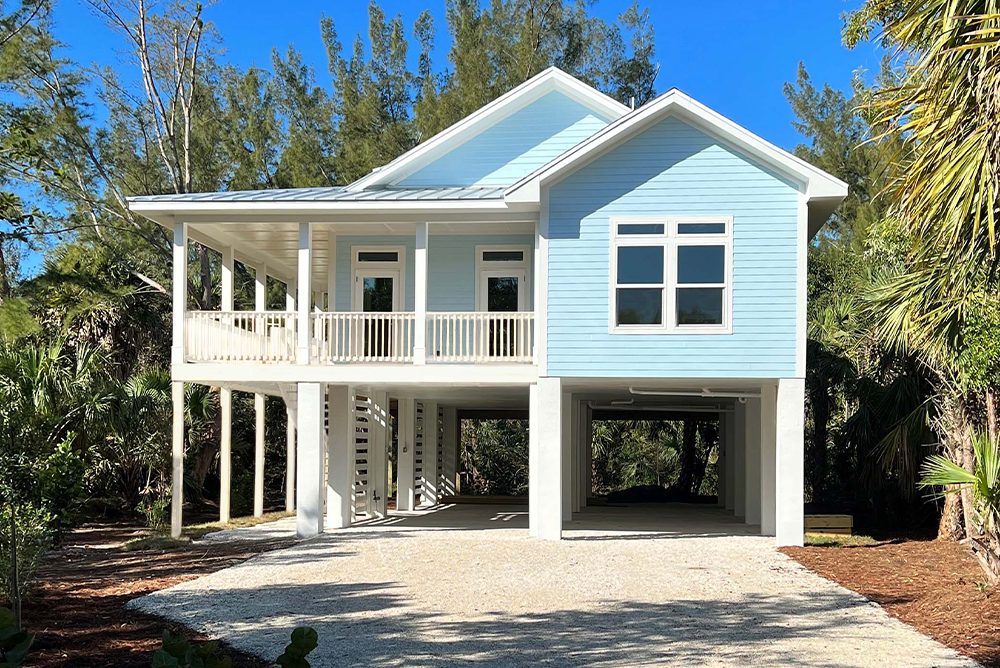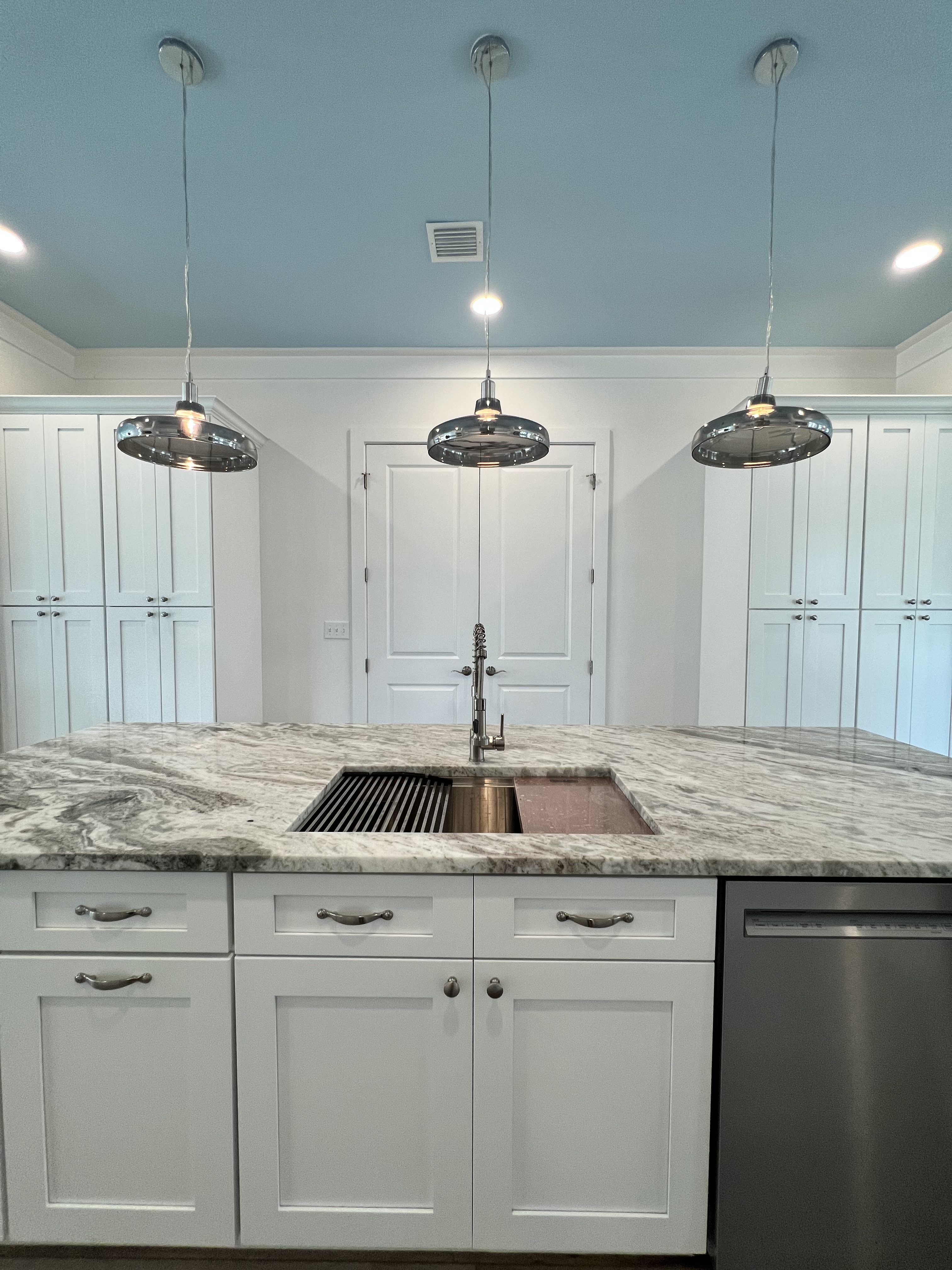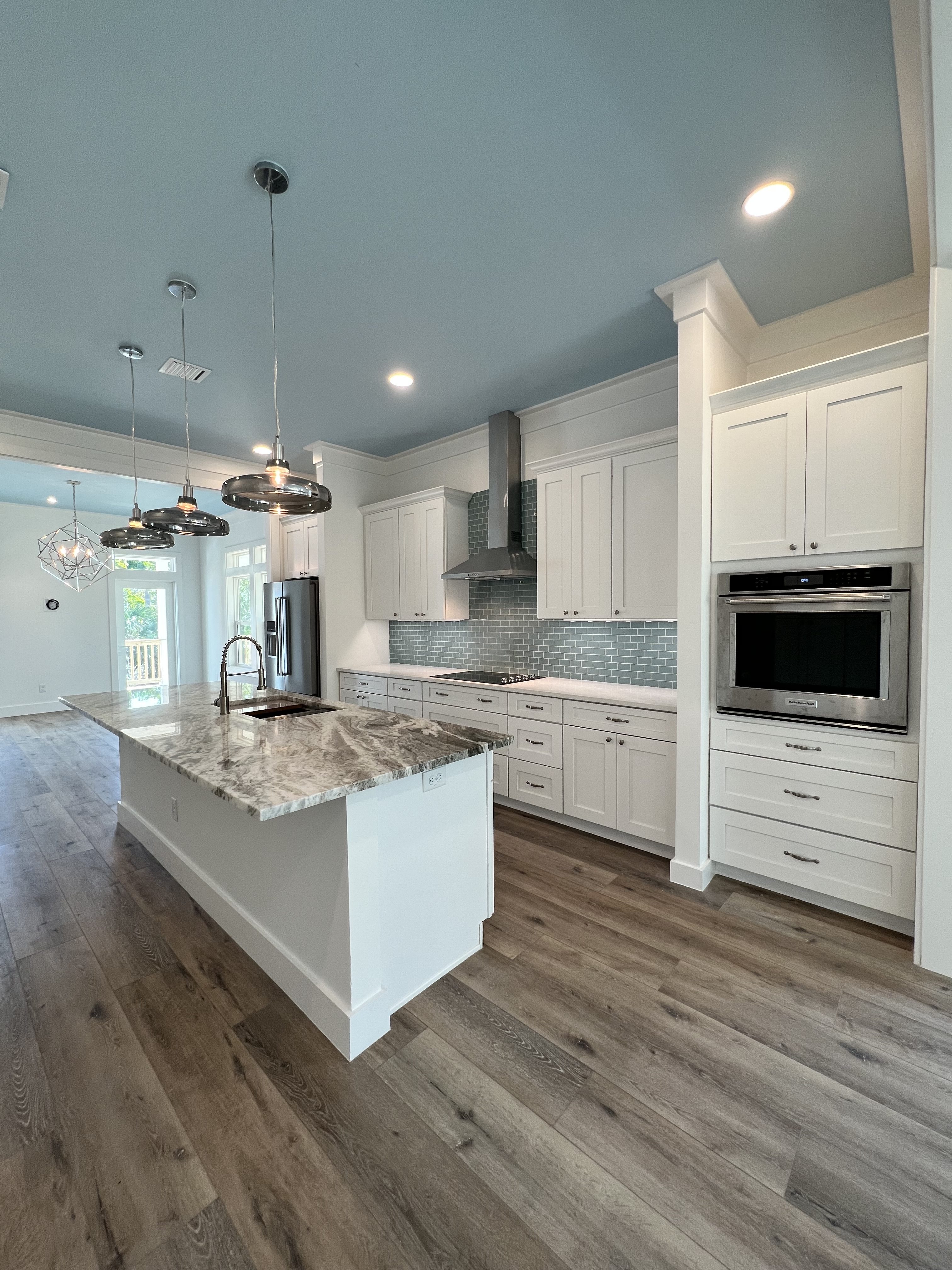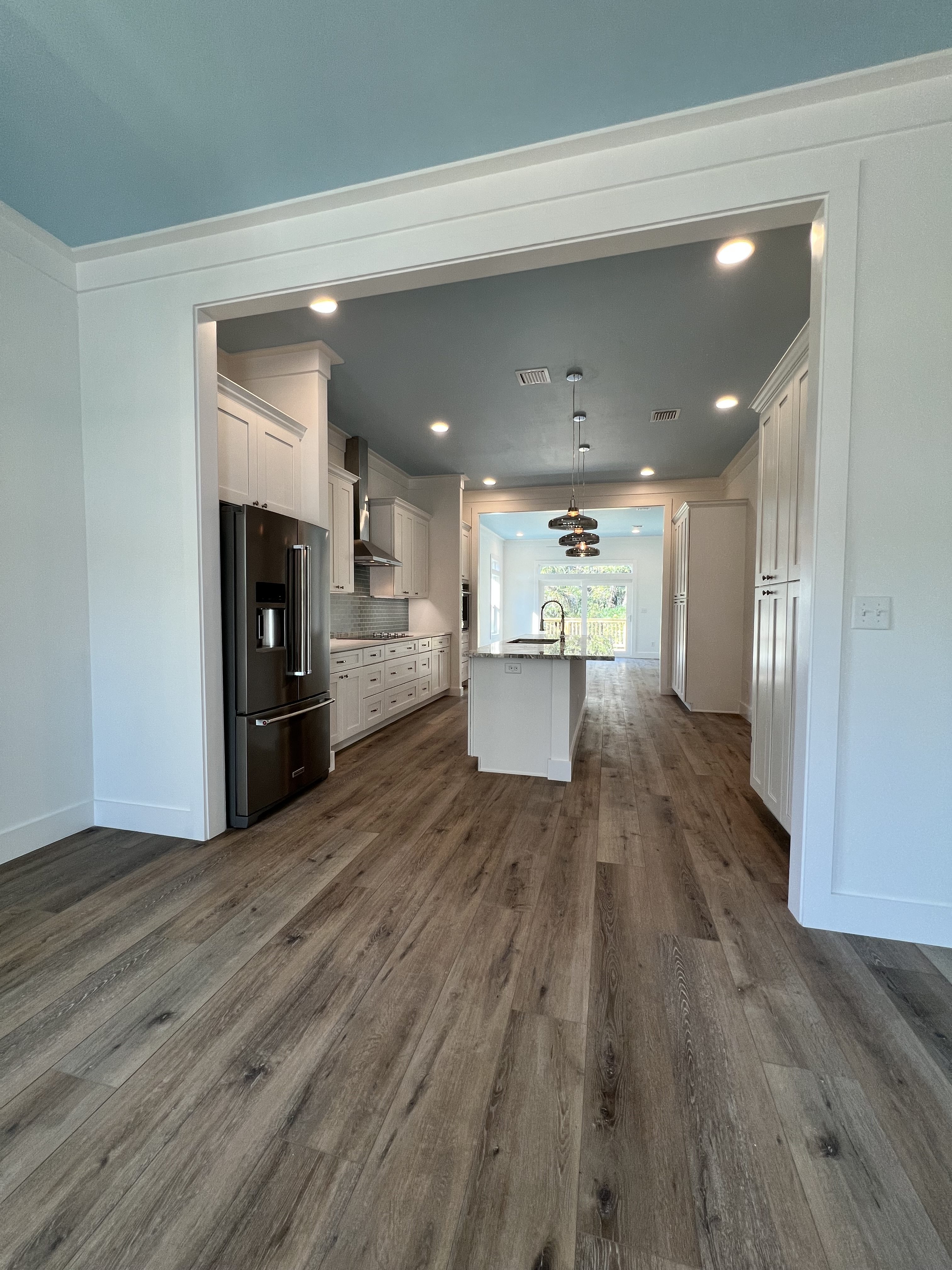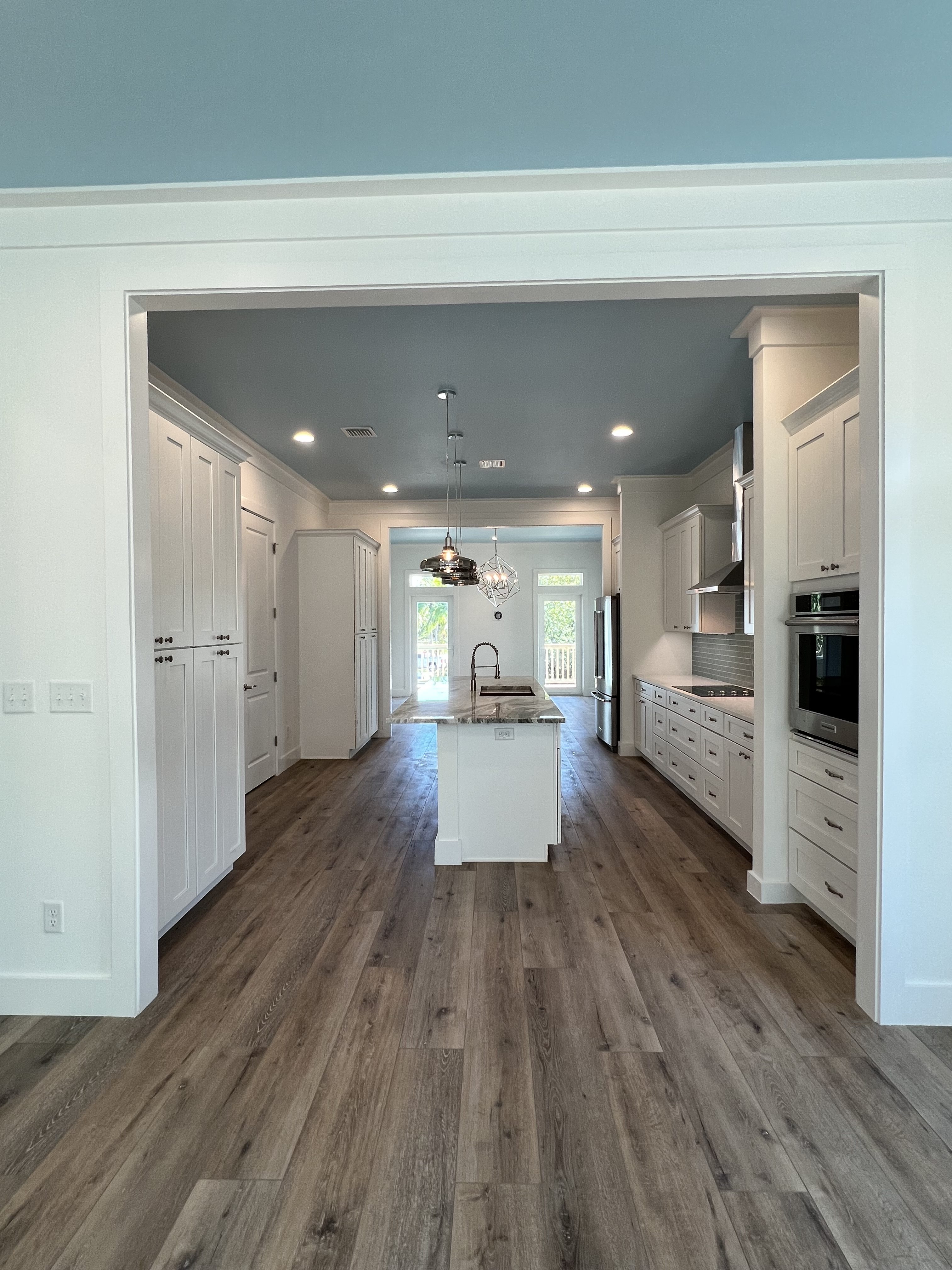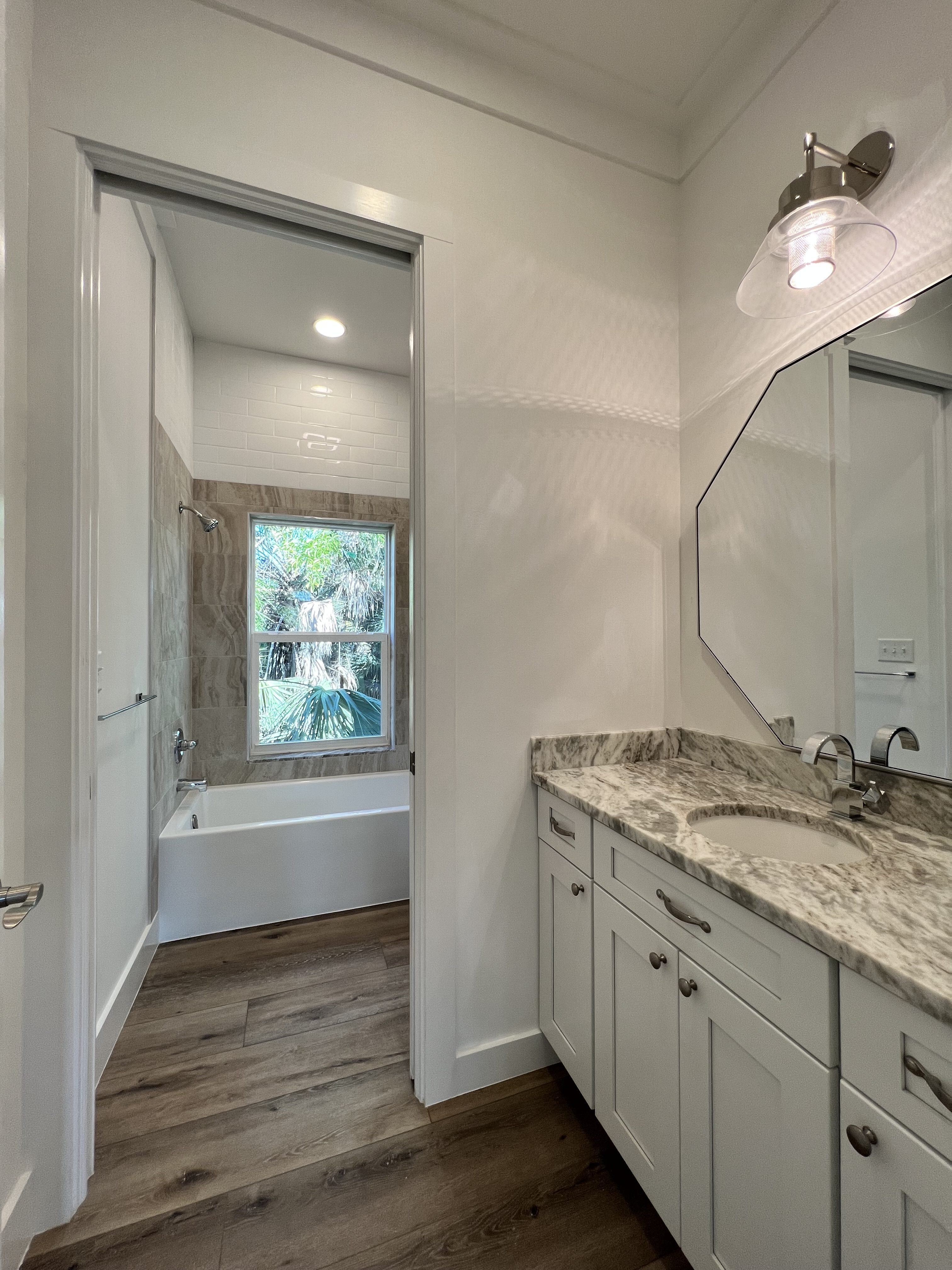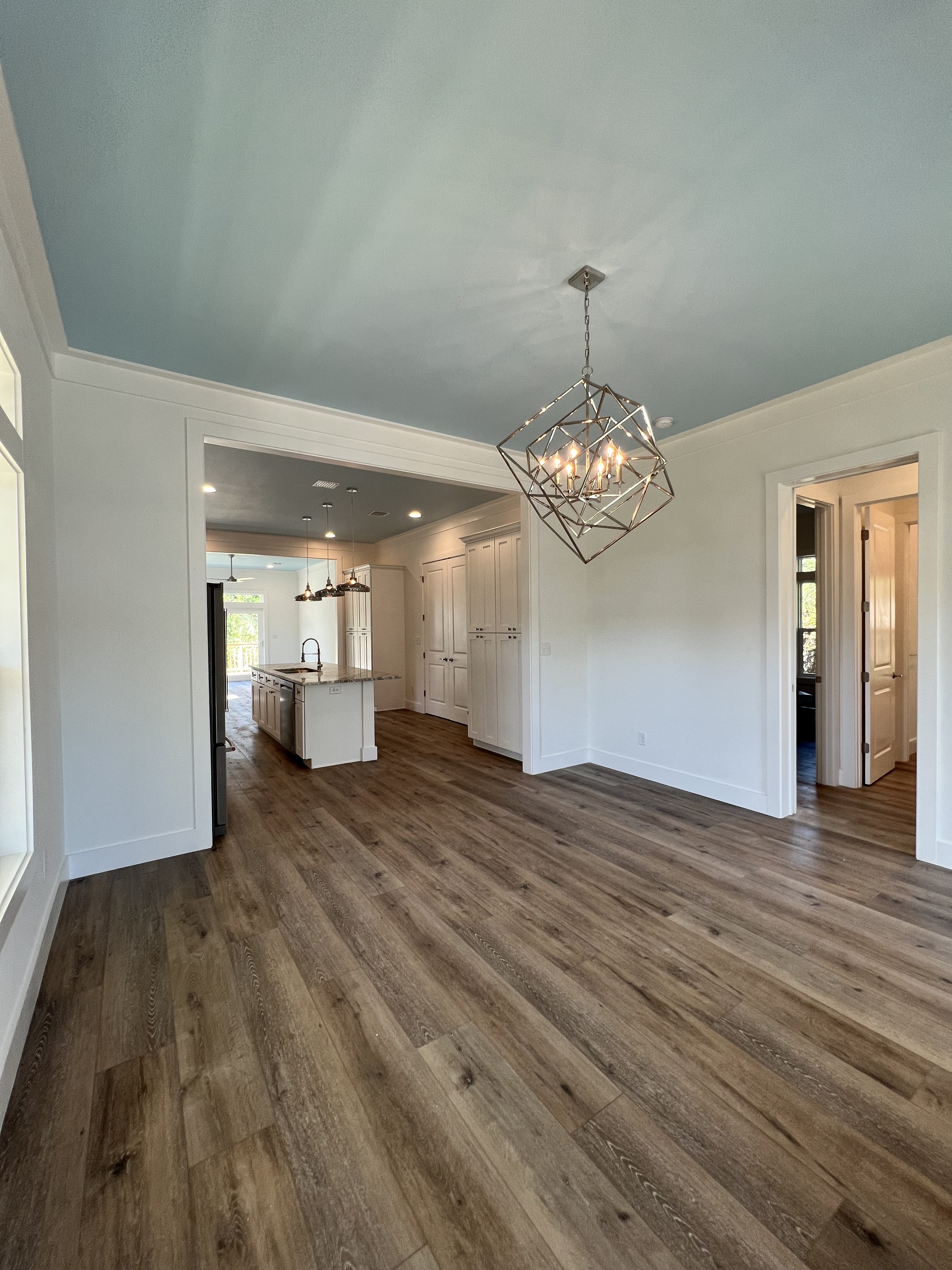 Home details:
Home / Model Name: The Sanibel Azalea
Manufacturer: Affinity Building Systems LLC
Location: Sanibel, Florida
Stories:  1
Bedrooms:  3
Bathrooms:  2
The "Sanibel Azalea," a name coined by the builder of this home, is a custom design located in Sanibel, FL based on the Affinity Building Systems "Sapelo" model. The charming southern vernacular of the Sapelo is a popular floorplan across the board, but this layout needed to be more conducive to a coastal lifestyle. Southwest Floridians gravitate to the water for relaxing and entertaining. Many clients insist on having the living areas and main bedroom overlooking the Gulf of Mexico, a lake, or a pool for million-dollar views and enjoyment. The "Sanibel Azalea" accomplishes this by shifting those rooms to the back of the property, and the addition of a twelve-foot deck off the rear of the home makes the most of the island's tropical beauty.The home is entered from the front porch into the dining area. The kitchen is the center of the plan so that gathering around great food can flow easily into either the dining or living room. This makes the "Sanibel Azalea" wonderful for parties; people love to congregate around cooking and noshing.
Ten-foot ceilings, eight-foot-high doors, and transom windows throughout maximize the views of Florida sunsets and wildlife. A few other details contribute to the thoughtful layout of the "Sanibel Azalea." Pocket doors give the guest rooms privacy from the main house. An additional door between the guest vanity and the main guest bath allows more functionality for multiple guests. The master bedroom mate wall provides an opportunity for a niche accommodating a dresser and television. A generous spa shower gives the suite a luxurious, custom ambiance.
Downstairs, there is plenty of room for a multiple car garage, boat storage, ground level poolside entertaining or additional living or storage space. This home was sold within the first hours it went on the market, and multiple customers are jumping to build it in other locations.
The builder endorses Affinity for creating a beautiful product they are proud to build on, adding "They are good, solid partners and great people! It is a pleasure to work with them, and we look forward to many more stunning, successful and profitable projects together." Time to kick back and enjoy these views!
Contact Affinity Building Systems
Explore more of MHBA's Homes of the Month submitted by modular home builders and manufactures around the country