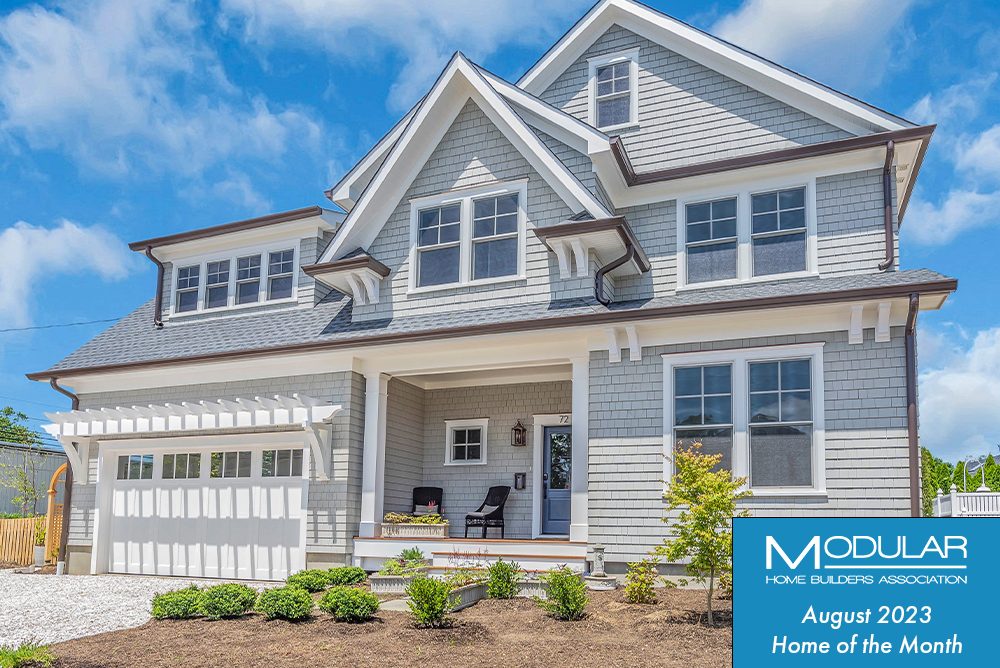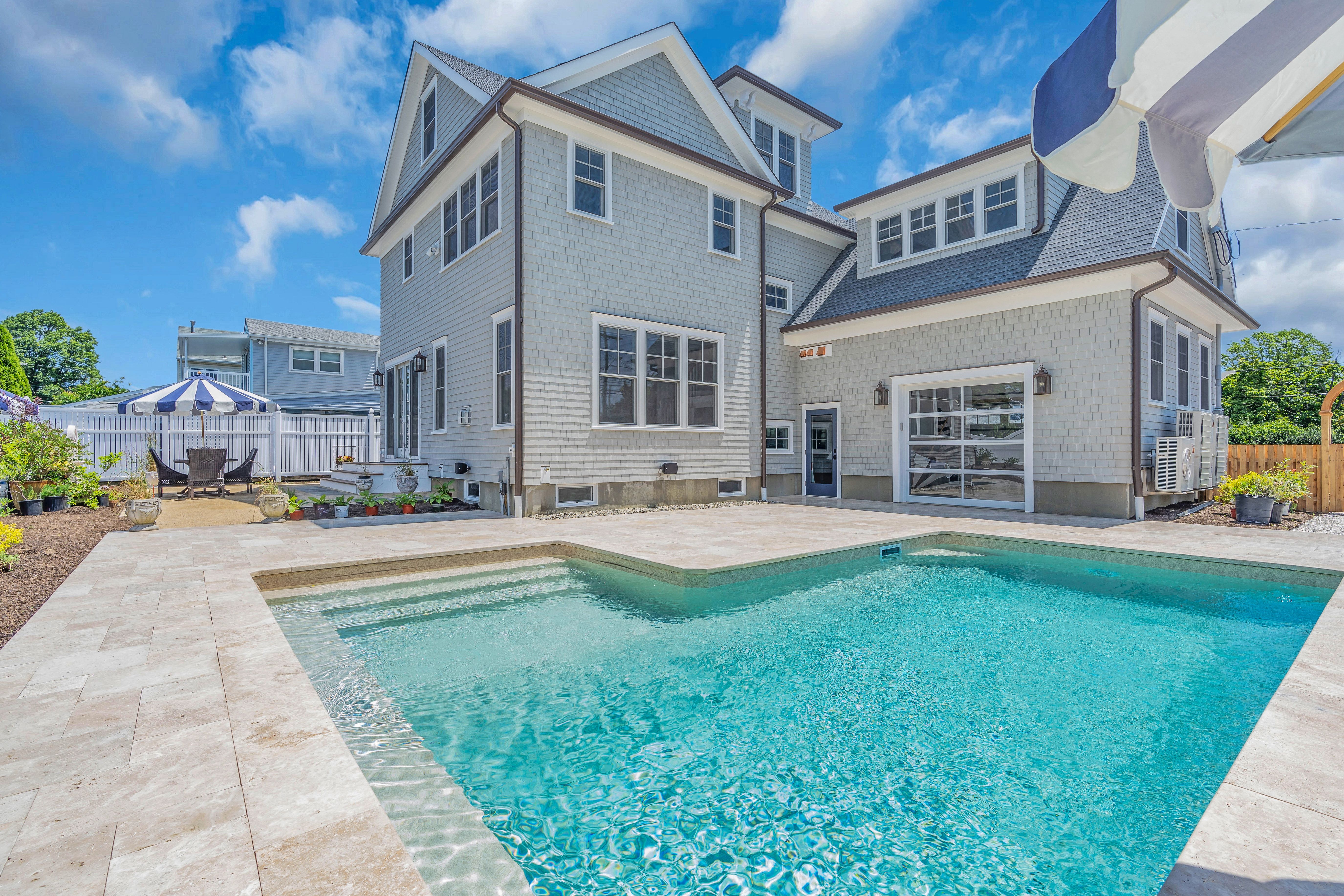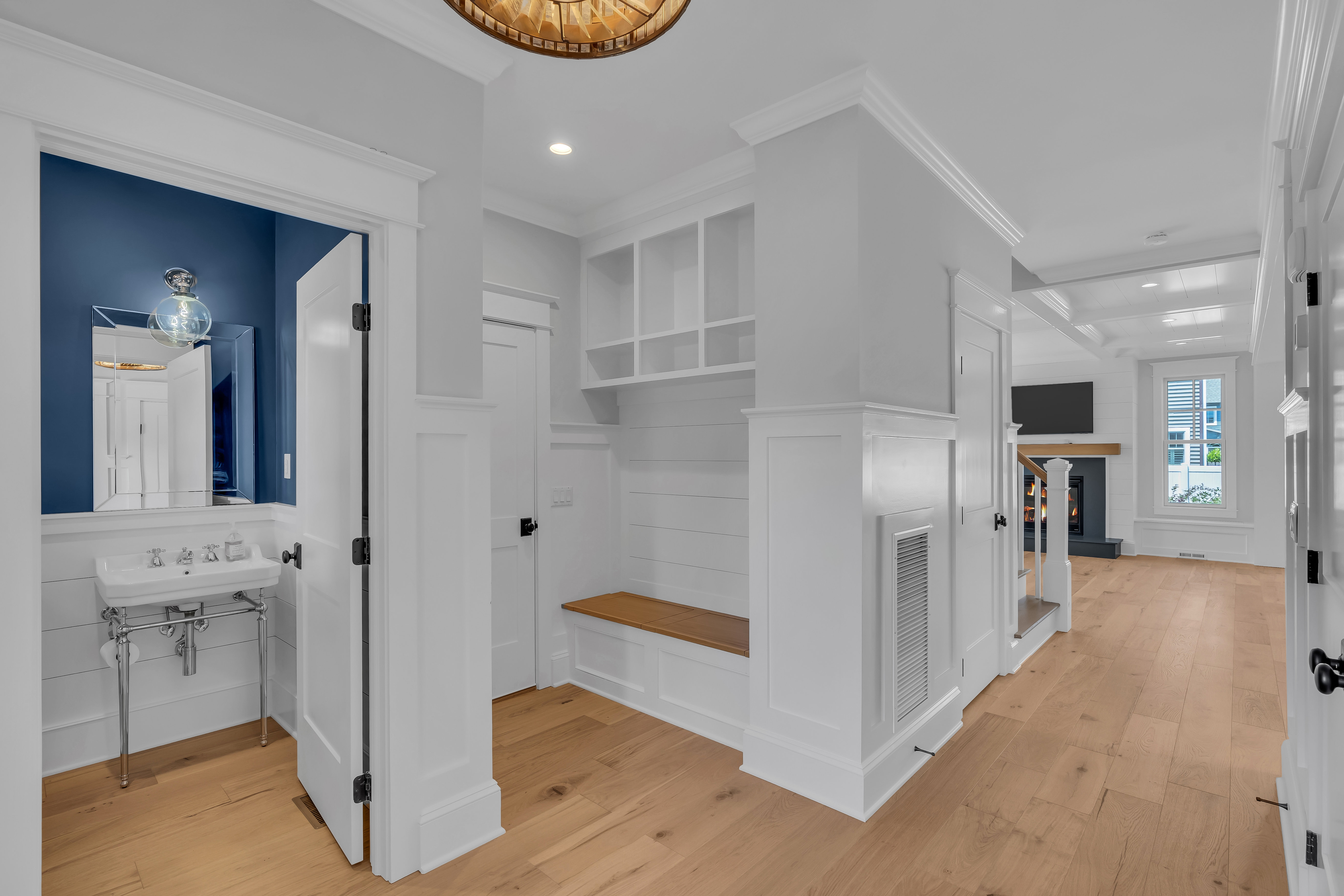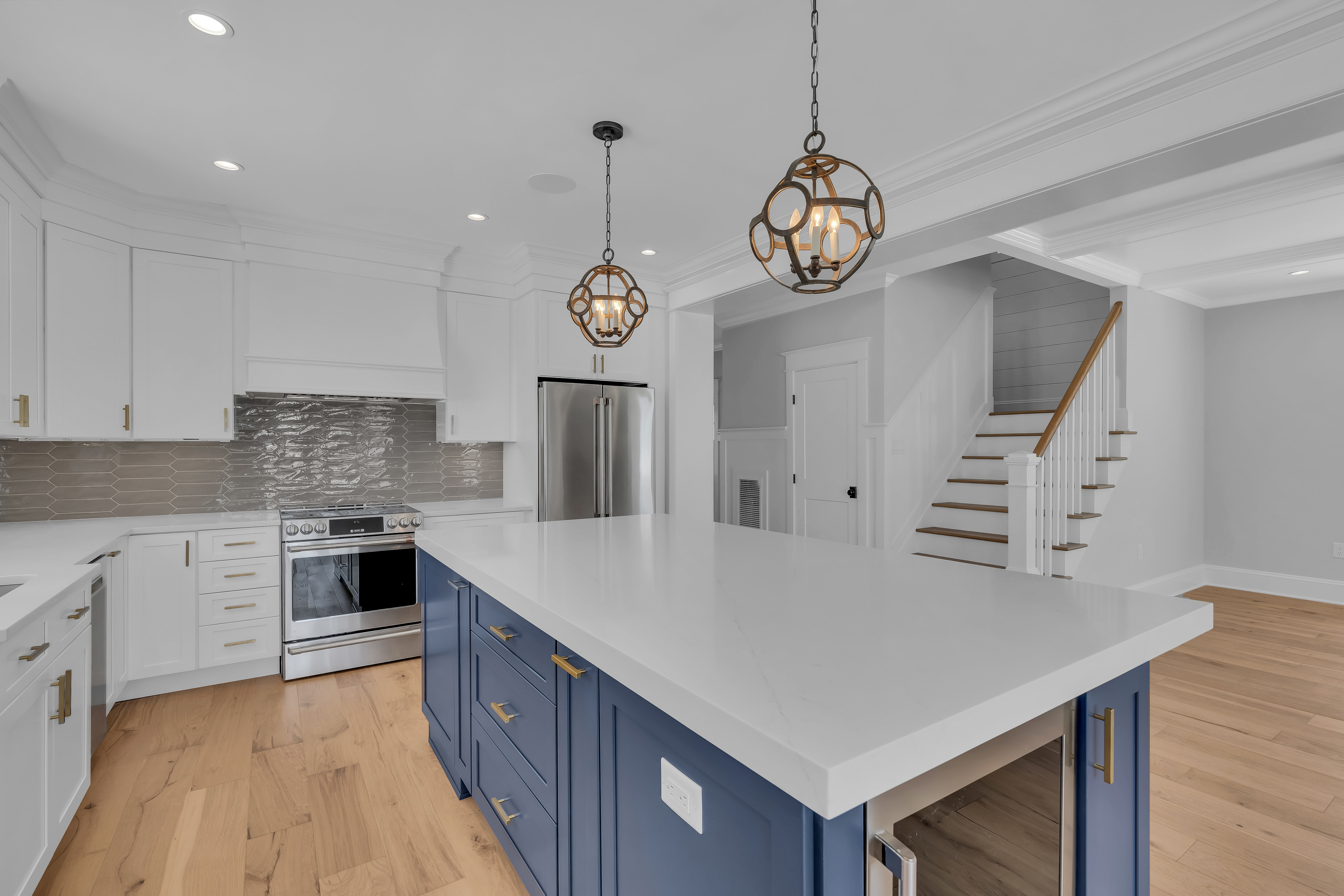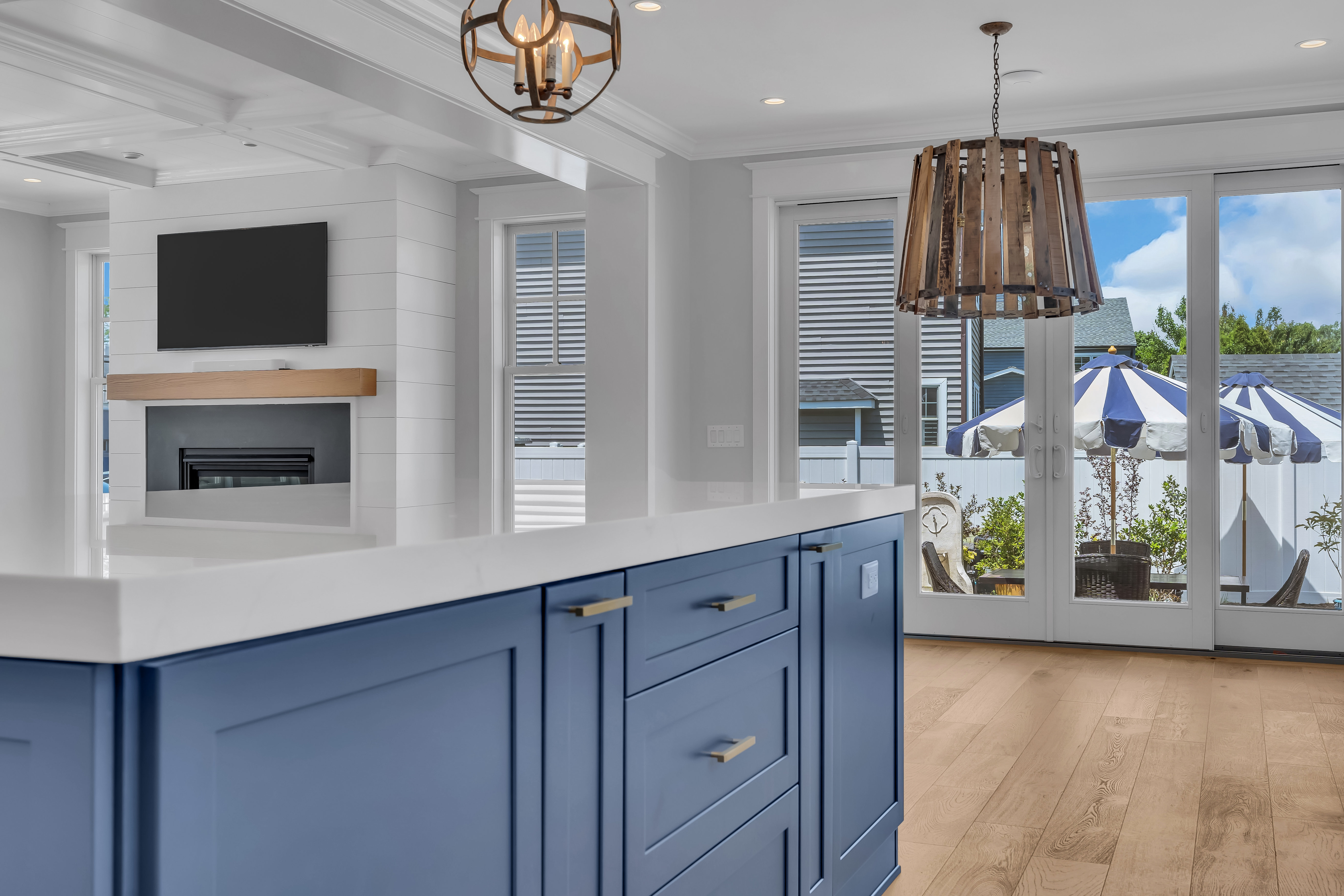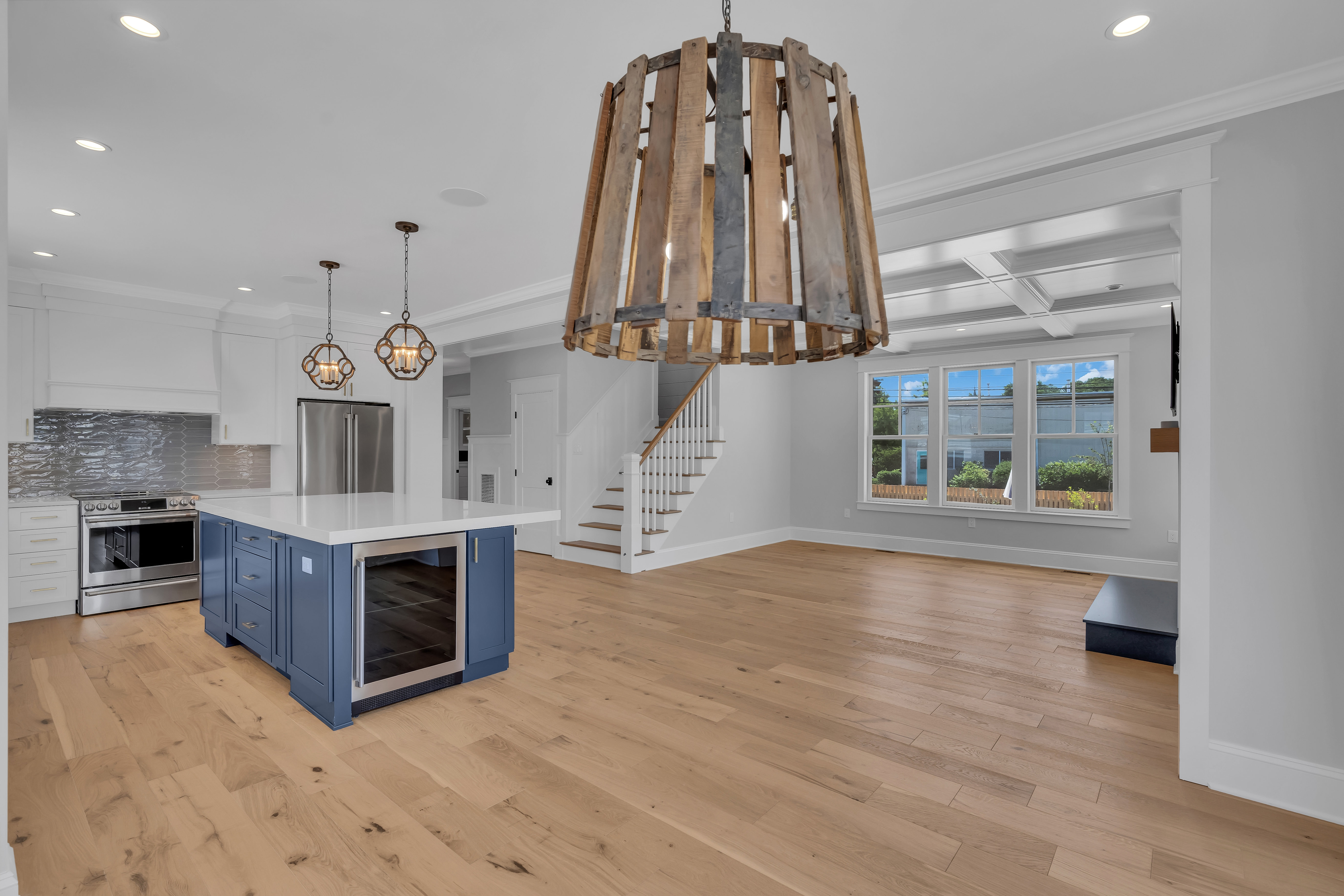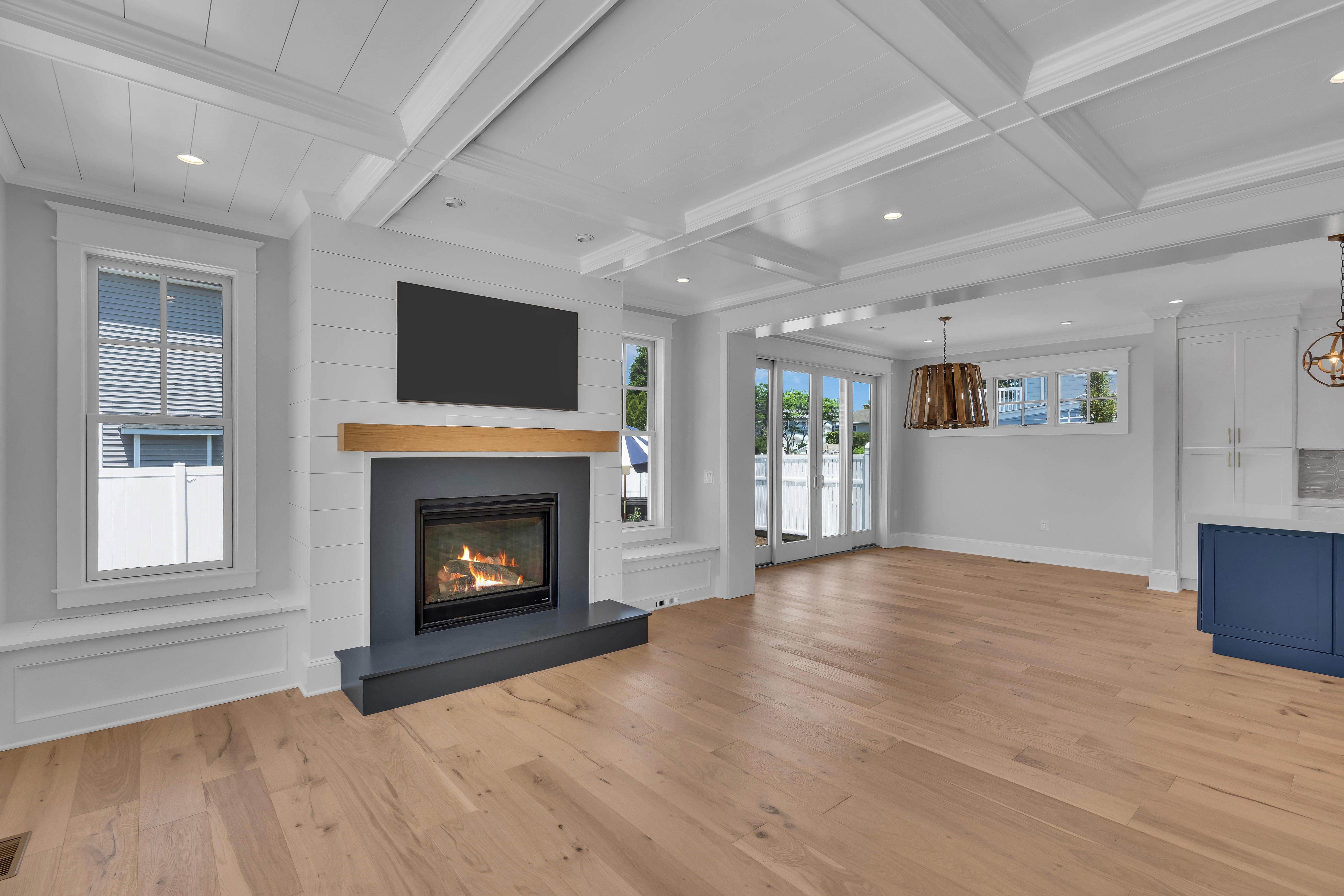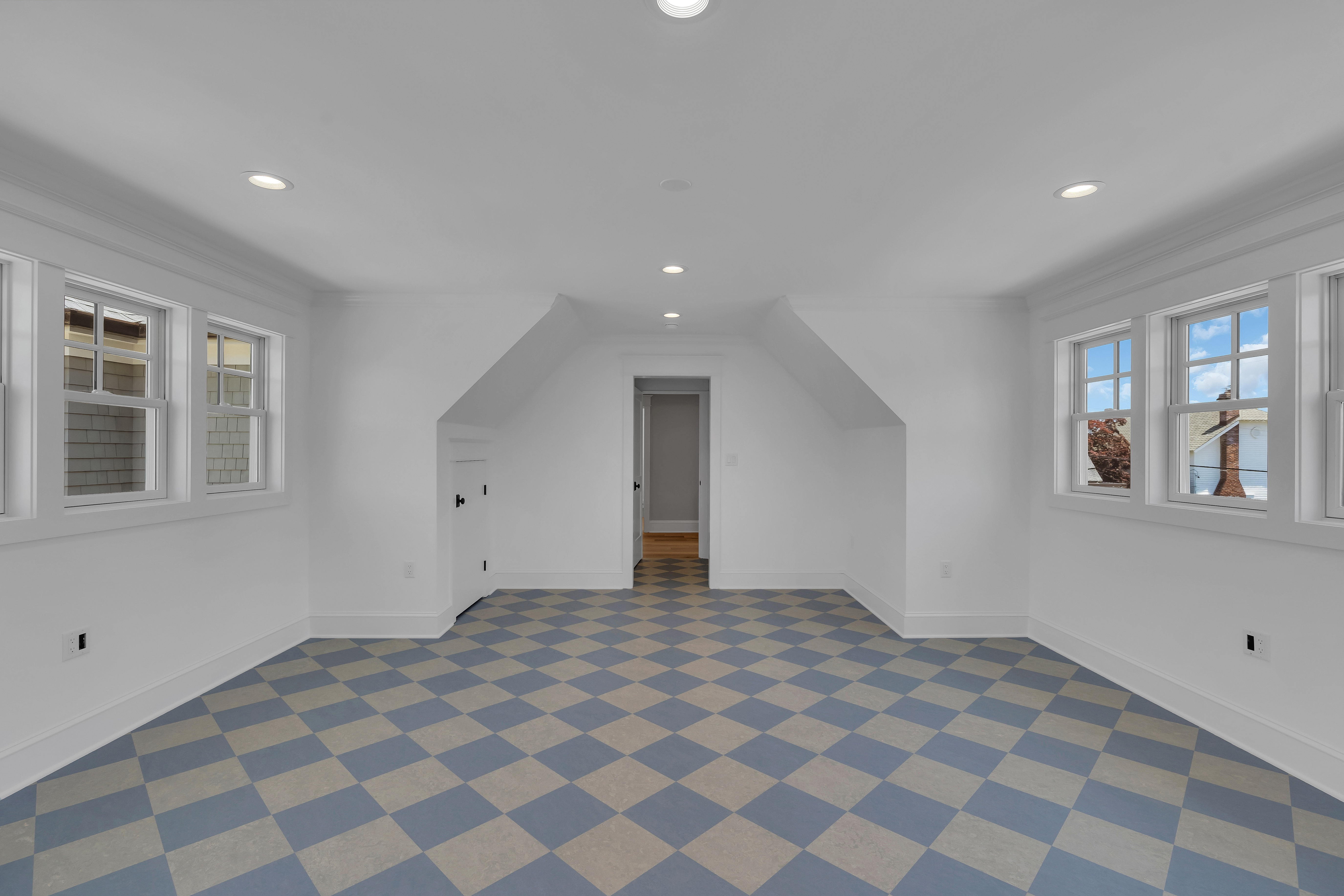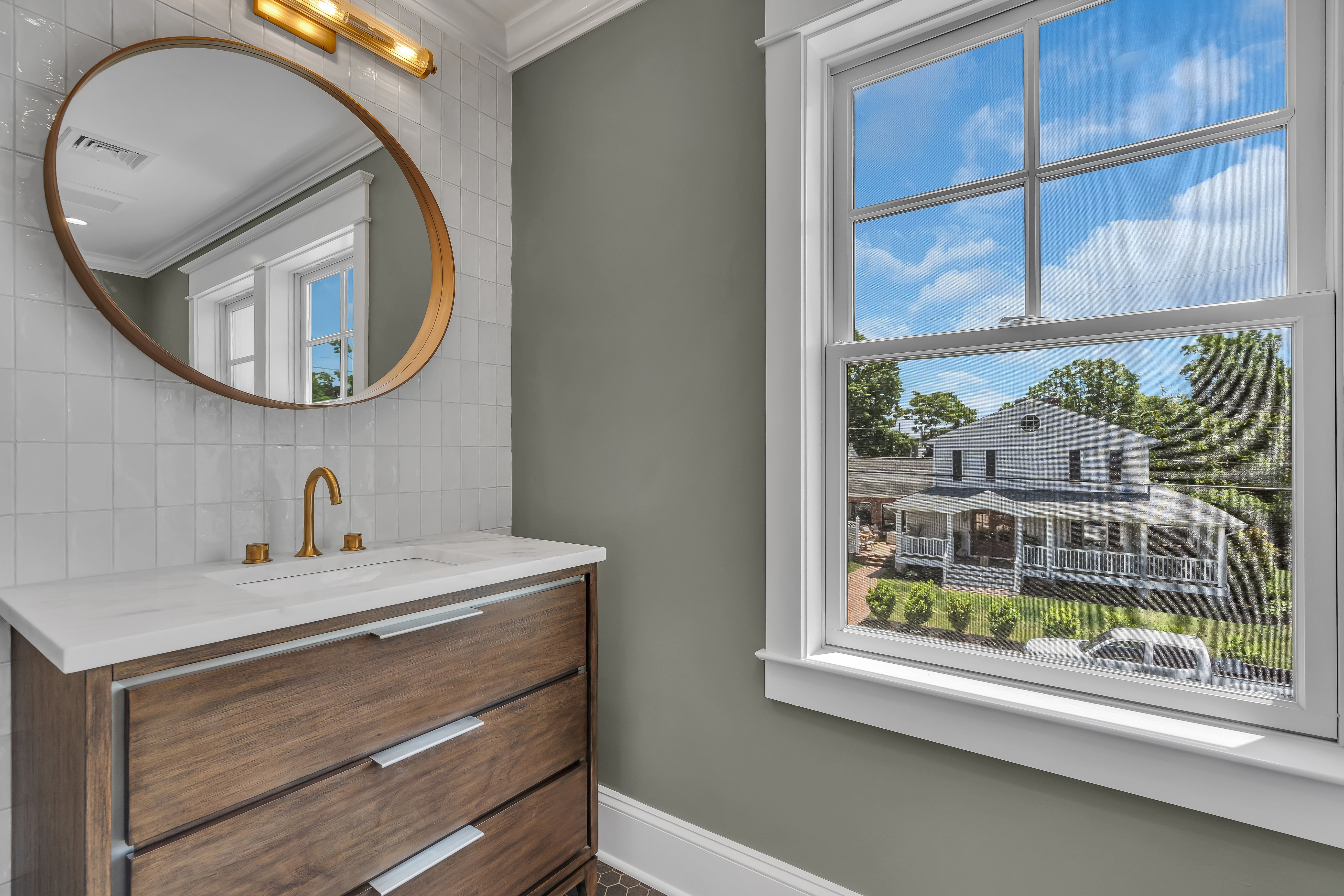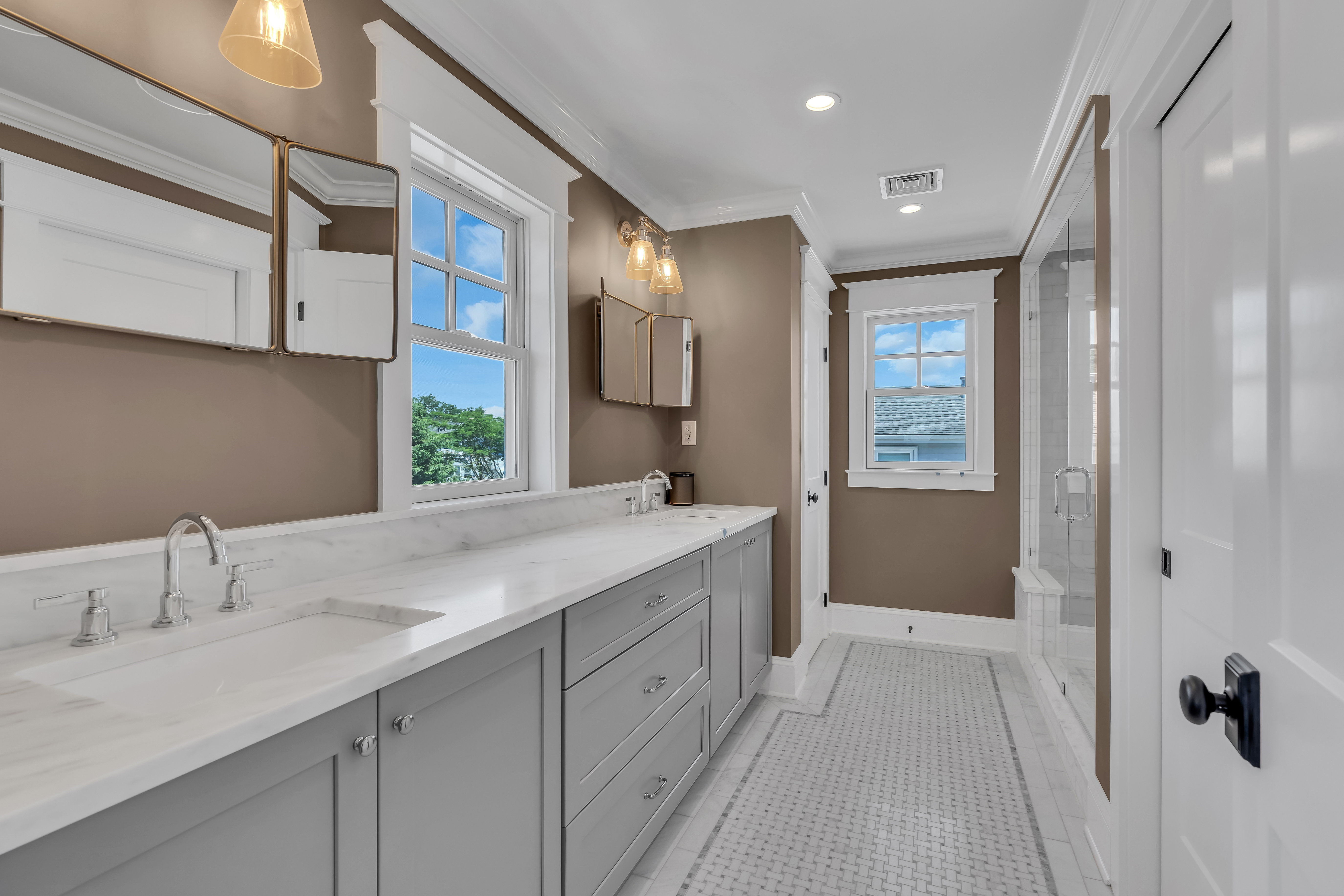 Home of the Month Interview
MHBA's August home of the month belongs to Atlantic Modular Builders and its custom design on the Jersey Shore. It navigated an irregular corner lot to construct this house with a custom pool, five bedrooms and four bathrooms. You can easily bring your family here and enjoy retirement near Manasquan Beach.
Rising Through the Modular Ranks
Some construction companies have been around for nearly 100 years, giving them ample time to fit into a community. Atlantic Modular Builders has only existed since 2002, but the business hasn't taken long to make its mark. For the last 21 years, the builders have accomplished 125 projects and over 300,000 square feet of structures built.
You may recognize Atlantic Modular Builders for past appearances as the MHBA home of the month, with its stunning designs in New Jersey's Monmouth and Ocean counties. It's also a part of Sheri Koones' long-running book series on modular homes. Atlantic Modular Builders demonstrates the rise of modular building businesses through hard work and stepping up to any challenge.
Home of the Month Summary
Location: Manasquan, New Jersey
Stories:  2
Bedrooms:  5
Bathrooms:  4
Custom design by the Atlantic Modular in-house design team. Situated on an irregularly shaped corner lot this house was designed to be an empty nester retirement home complete with a first-floor suite and 4 additional bedrooms for the kids to come back and enjoy the summers on the Jersey Shore. No beach house would be complete without a custom pool to cool off in, and this design boasts a garage carved around the pool so it can pull double duty as a pool cabana when guests want to catch some shade.
Contact Atlantic Modular Builders
Contact Excel Homes
Wearing Multiple Hats
Ryan Meyers, the design manager, is one of the team leaders. Meyers has been with Atlantic Modular Builders since 2003 and aims to fill the housing demand through modular building — even if it means fulfilling multiple roles.
"My main function for Atlantic Modular Builders is designer, but like most all businesses, we all tend to wear a few different hats," Meyers said. "So I'm involved with everything from client consultations, engineering and architecture."
Meyers said he was involved with the exterior design, landscaping, the pool and other noteworthy elements for this Manasquan house. Atlantic Modular Builders heavily focused on the design for this build, and you can see the effort inside and outside the home.
Home of the Month August 2023
The home's construction was challenging because it's on a corner lot. This building plan typically becomes tougher because most areas require more intensive inspections and engineering to ensure safety. These zoning issues didn't stop Atlantic Modular Builders from constructing a terrific structure.
One of the most prominent features of the home is the pool. The house's corner lot didn't make the design easy, but the team designed it with a grand view in mind.
"We started with the knowledge of knowing we wanted a pool to be a part of the project," Meyers said. "We wanted that pool in a specific location on the lot to take full advantage of the afternoon sun.
"So from there, we designed the modular structure to really wrap around the pool."
The team also designed the garage around the pool to prepare families for the hot summer days. Kids can swim in the pool and use the garage as a cabana to find shade.
Atlantic Modular Builders constructed the house to make you feel like you're in a traditional home while sticking with modular building. You'll see open floor plans with unique roof lines. The windows and doors have copper drip caps, and the custom exterior package contains authentic cedar.
The suite is on the first floor, but the home has four upstairs bedrooms for your kids or guests who stop by.
Building for Long-Term Use
You may see condos and other rental properties along Atlantic Coast beaches. This Atlantic Modular Builders home is different because it's designed as a full-time residence. These houses are ideal for adults who want a change of scenery after their children have moved out.
"We build for a lot of empty nesters whose kids are going off to college," Meyers said. "When we're designing a house, we're really designing a house for aging in place.
"So I think the first-floor suites and bathrooms and roll-in showers and elevators are a lot more prevalent today because people really want to utilize this house for a long time."
This house provides a wide-open space to host friends and family year-round, and you get multiple bedrooms for your children to return to during the holidays and other special occasions. The smaller property also makes it easier to maintain as you age.
Using Modular for Expedited Building
Construction has become more challenging for builders taking the traditional route. The Census Bureau's annual Survey of Construction reveals that a single-family home's average completion time is about 10 months — increasing by over a month since 2022.
Modular building stands out because of its shortened construction timeline, which is cut nearly in half due to efficiency.
"We're typically looking at about six months of physical construction, where we have the most control over — which is really, for us, the easier part of the build."
One of the more challenging parts of the process is getting a permit. The corner lot adds zoning issues, and you must navigate state and local building codes to ensure safety. Depending on your project, your structure's jurisdiction may allow your permit for a year or more.
Meyers says permit acquisition typically takes seven or eight months in this section of New Jersey. You may face changing regulations and other red tape that extends the process.
Planning Strategic Construction Schedules
Atlantic Modular Builders is aware of the time it takes to get a permit, so it plans accordingly by starting this process early in the year, around springtime. This strategic schedule allows the company to begin construction by the fall and winter of the same year.
Meyers says the company aims to complete its projects by Memorial Day so homes are ready for use all summer through Labor Day. This plan gives it a leg up against traditional construction.
Another advantage modular construction gives Atlantic Modular Builders is building in the winter. New Jersey winters can see plenty of snow and ice, so keeping properties safe during construction is essential. The process occurs in a factory, ensuring climate control and optimal temperatures at every step.
Meyers says most construction happens inside the modular factory, but tedious tasks are done on-site.
"We do a very good job at the more detail-oriented things," Meyers said. "Our siding, tile work, hardwood, flooring, and cabinetry all happen on-site with our subcontractor base and partners."
Giving Clients the Freedom to Customize
Modular building offers a unique opportunity for you to customize your home. Some builders let you pick from models and select particular design elements you want. Atlantic Modular Builders expands the idea of customization and enables you to have nearly complete control of the home.
"There's really not a whole lot that cannot be done just because it's a modular home," Meyers said. "It's really my job to make sure what the client wants is being put in the most effective manner."
Atlantic Modular Builders offers models you can modify, but the company emphasizes flexibility and customization with its selections.
"Most of our home designs are really from scratch, and this home was a product of our normal design process where we really just start with the simple conversation based on what we want to accomplish with this project," Meyers said. "From there, we translate that conversation into a 3D-animated design where we can tour clients through and around the house."
Bridging the Modular and Traditional Gap
Modular building is becoming more prominent nationwide, with consumers seeing it as a sustainable alternative to ordinary construction. Meyers says Atlantic Modular Homes bridges the gap between modular and traditional homes by giving you the best parts of each method.
Explore more of MHBA's Homes of the Month submitted by modular home builders and manufactures around the country