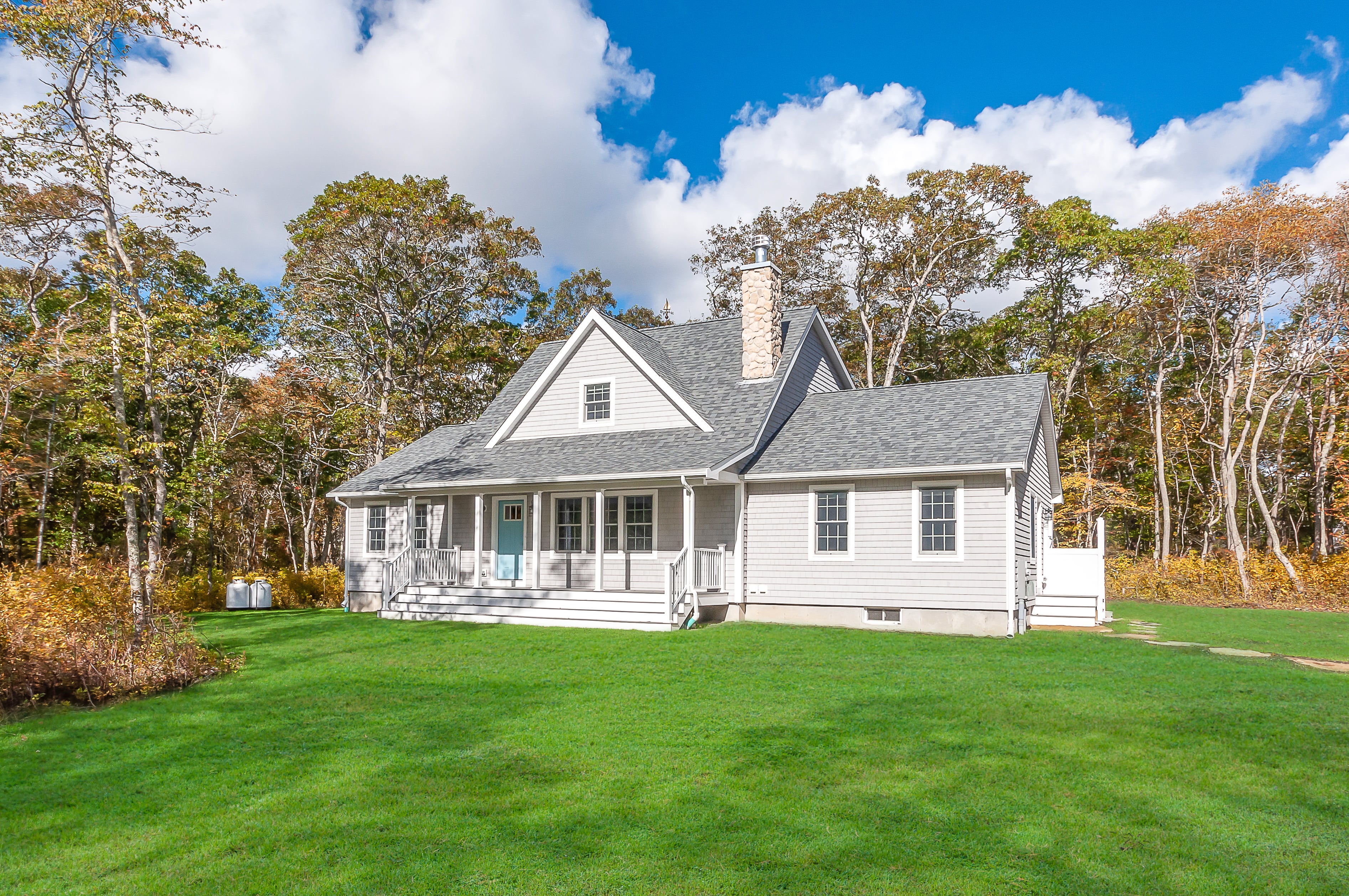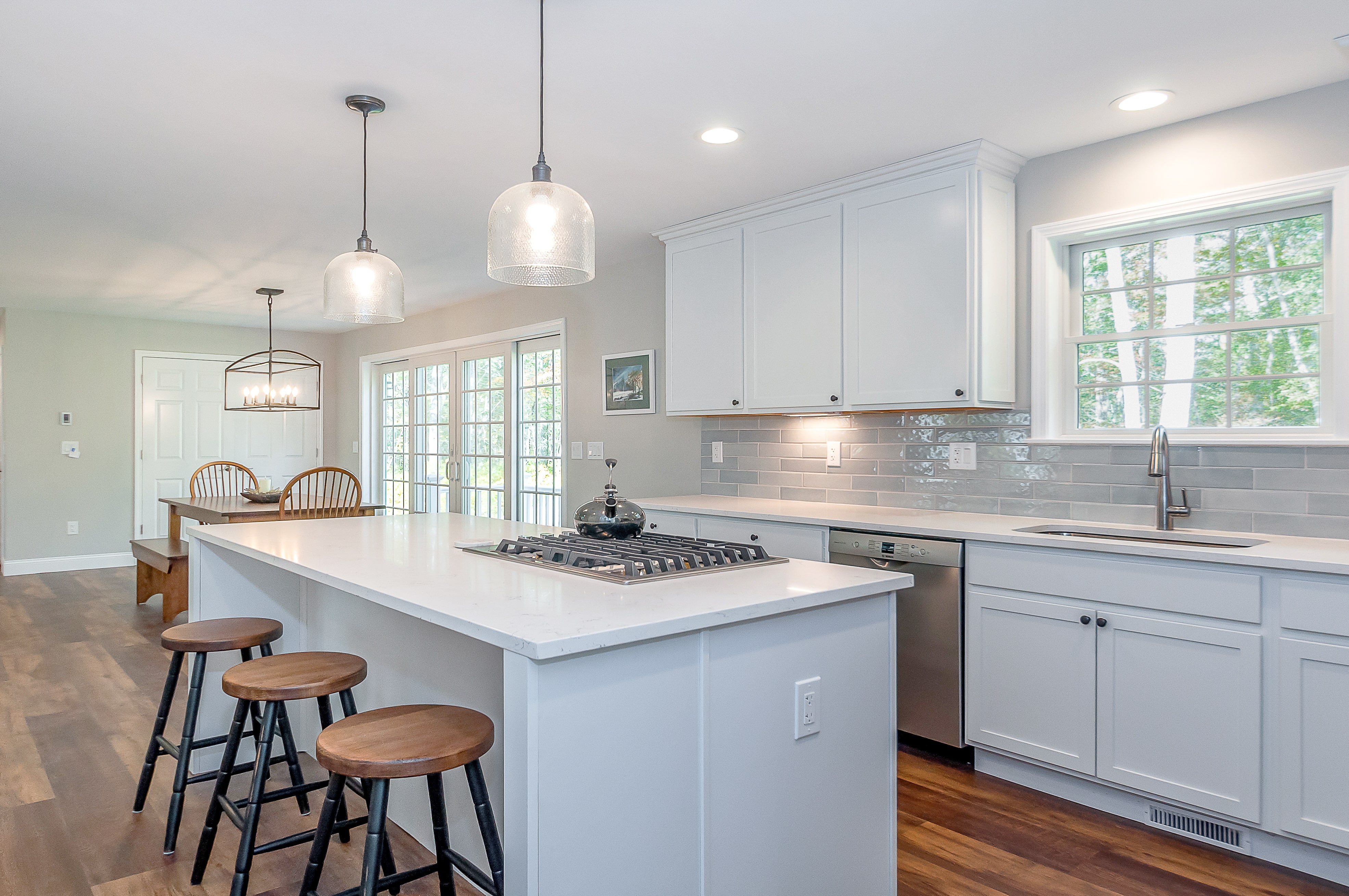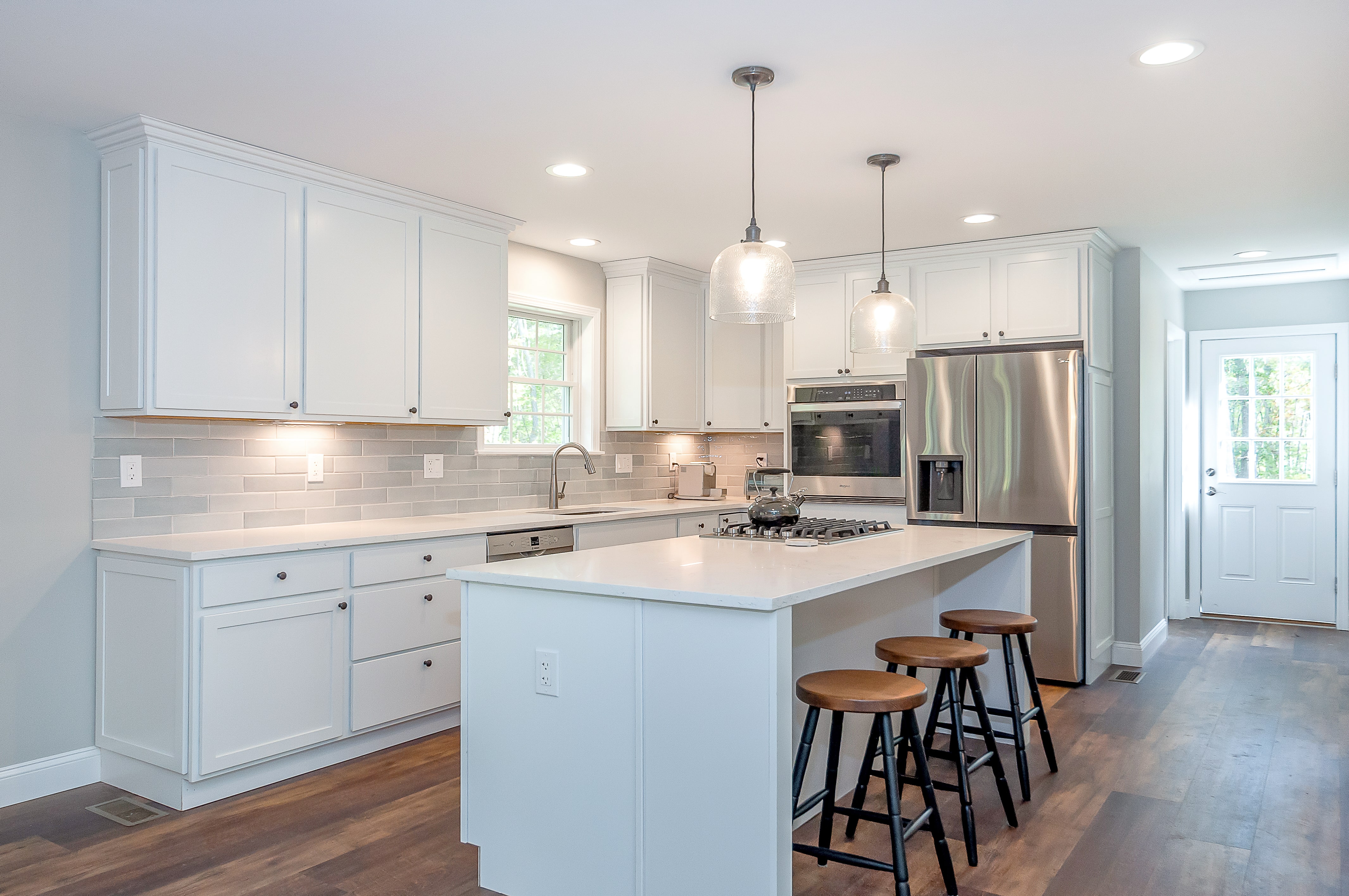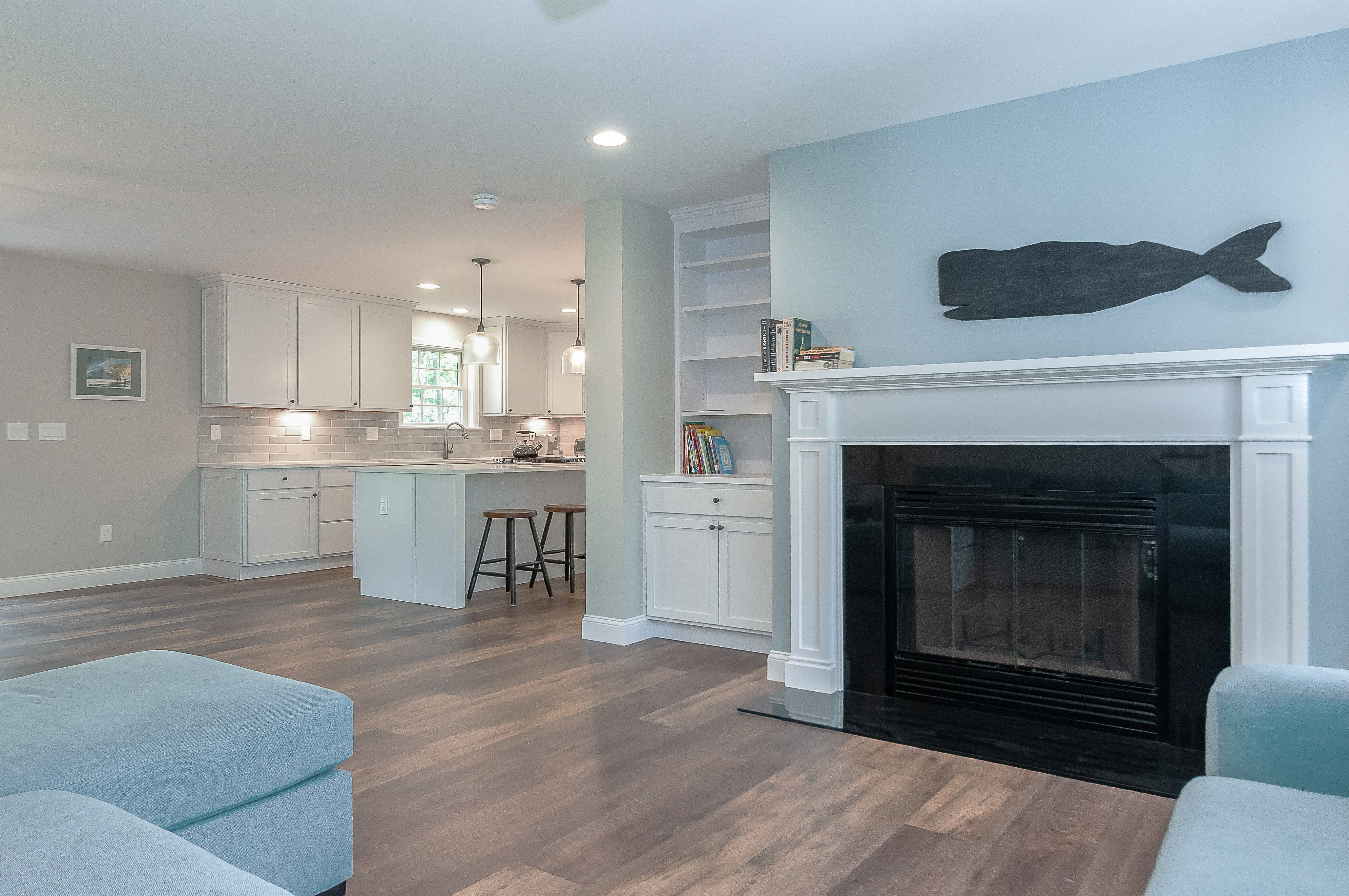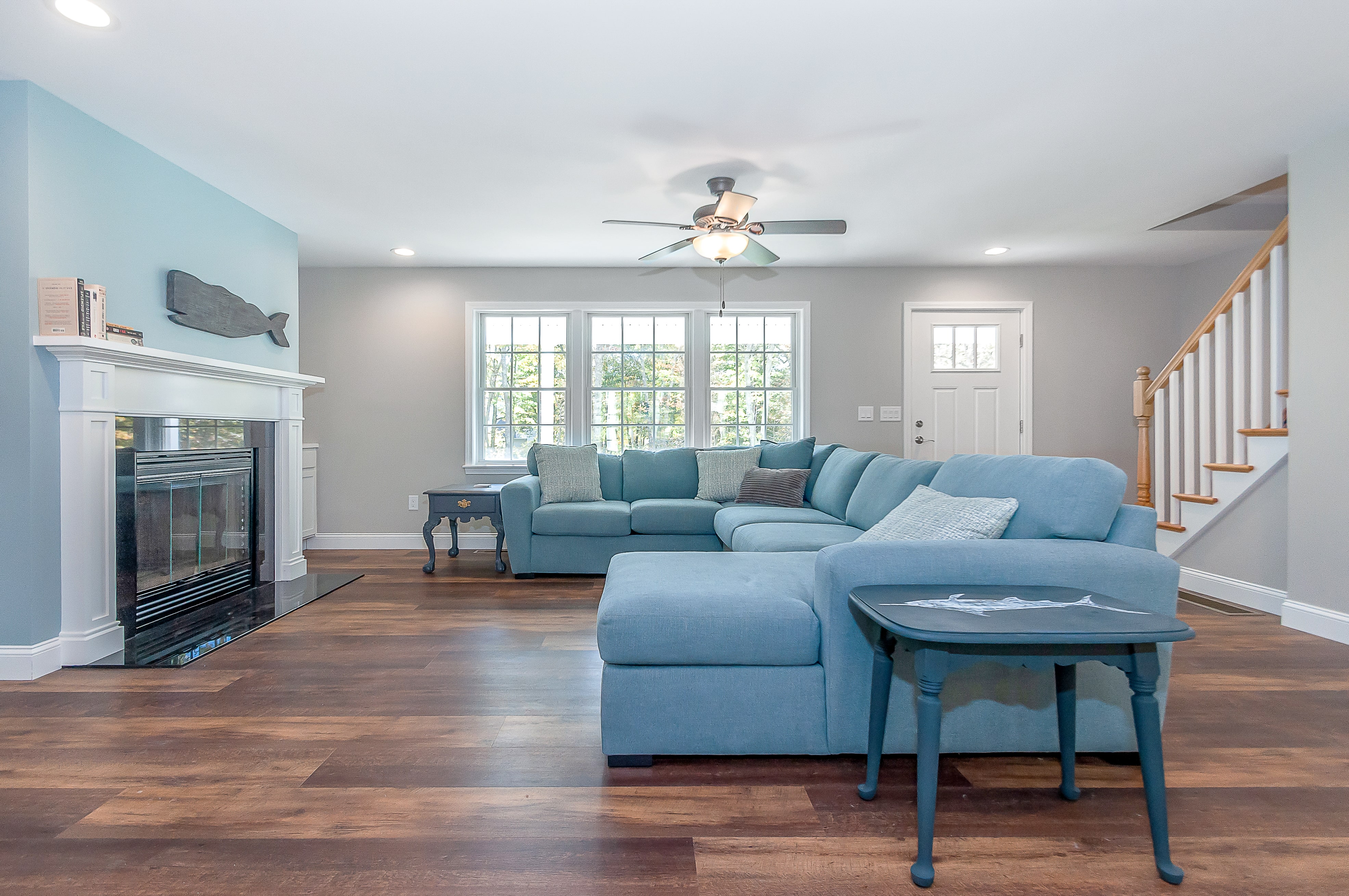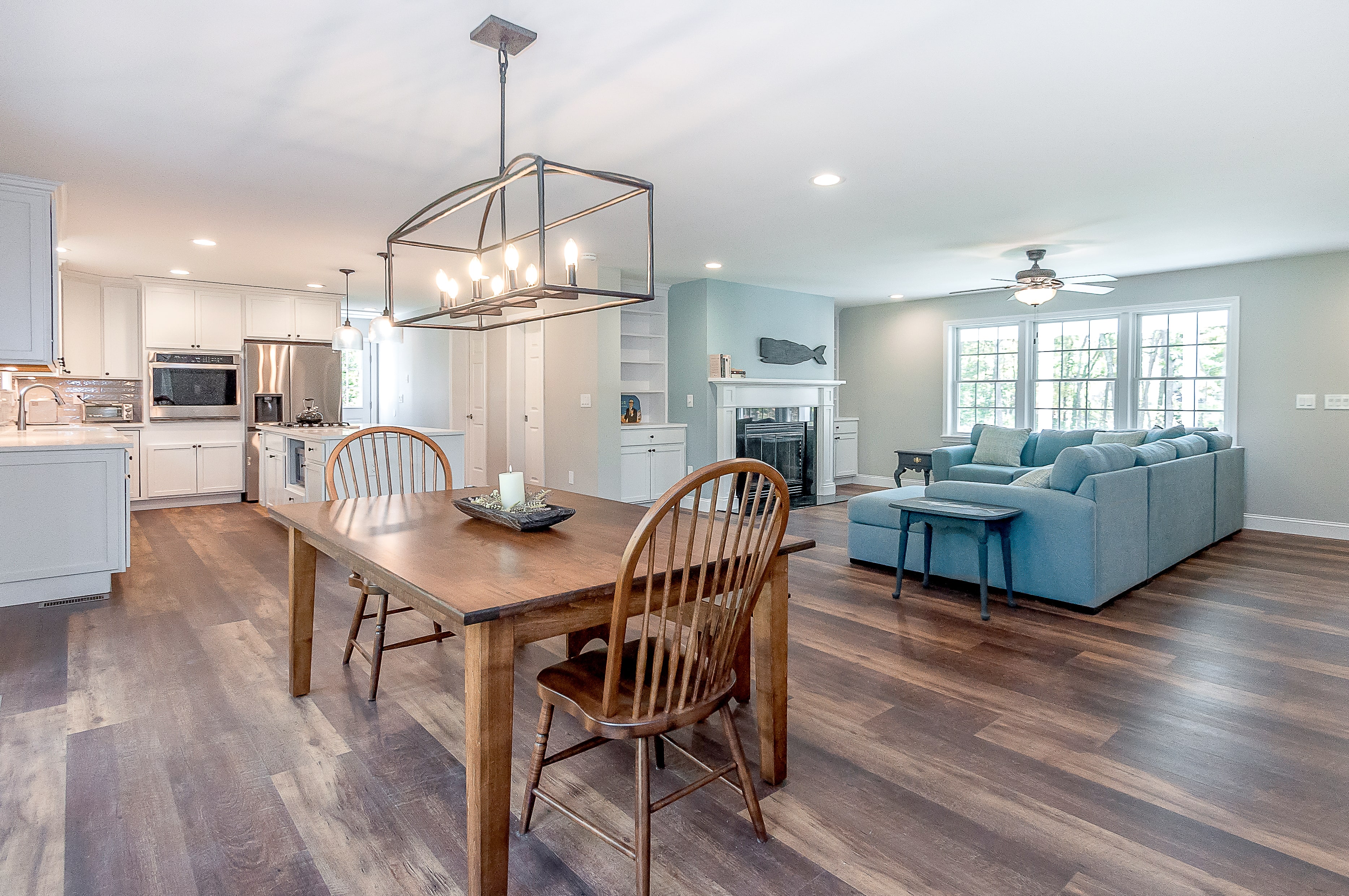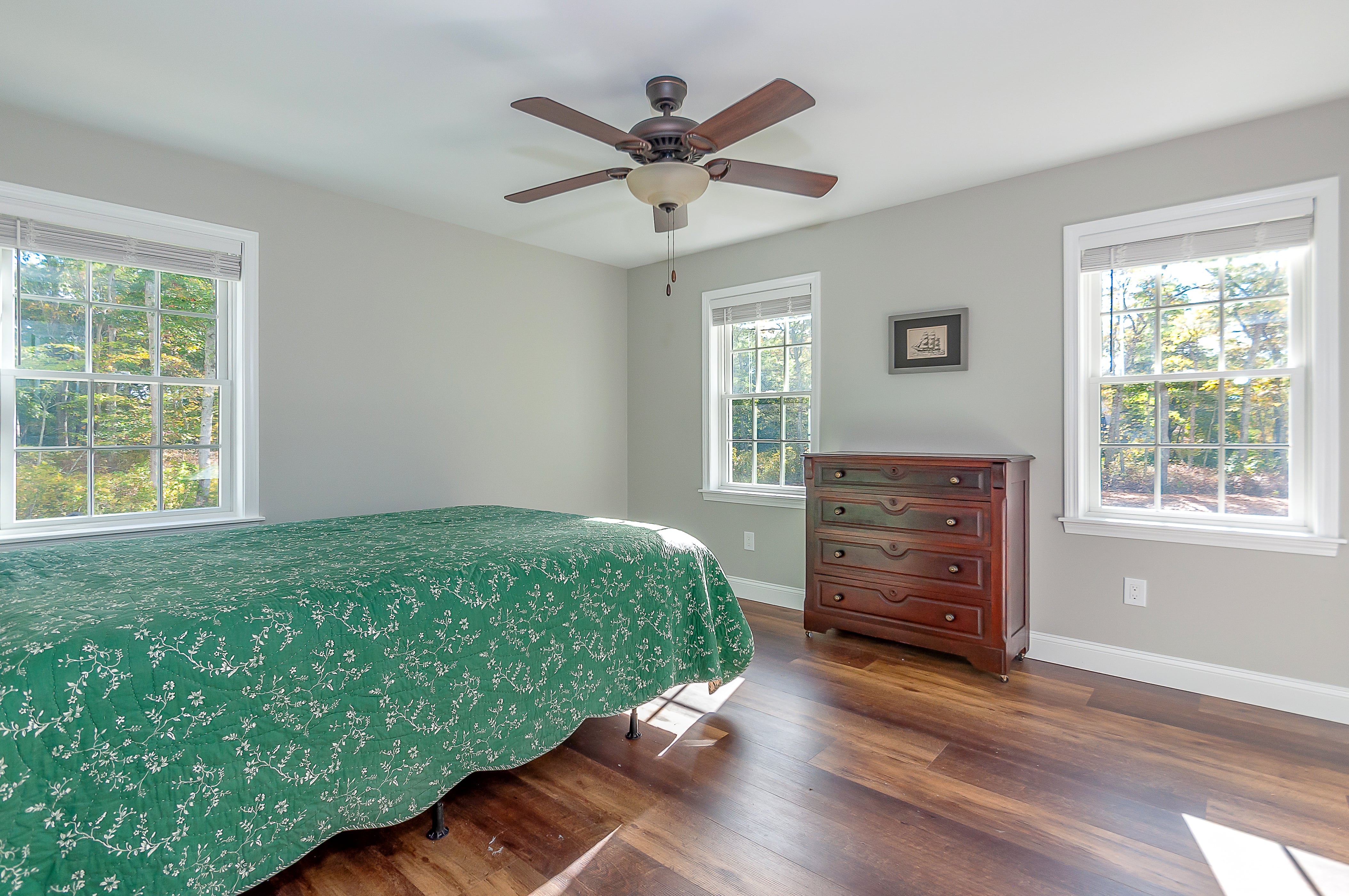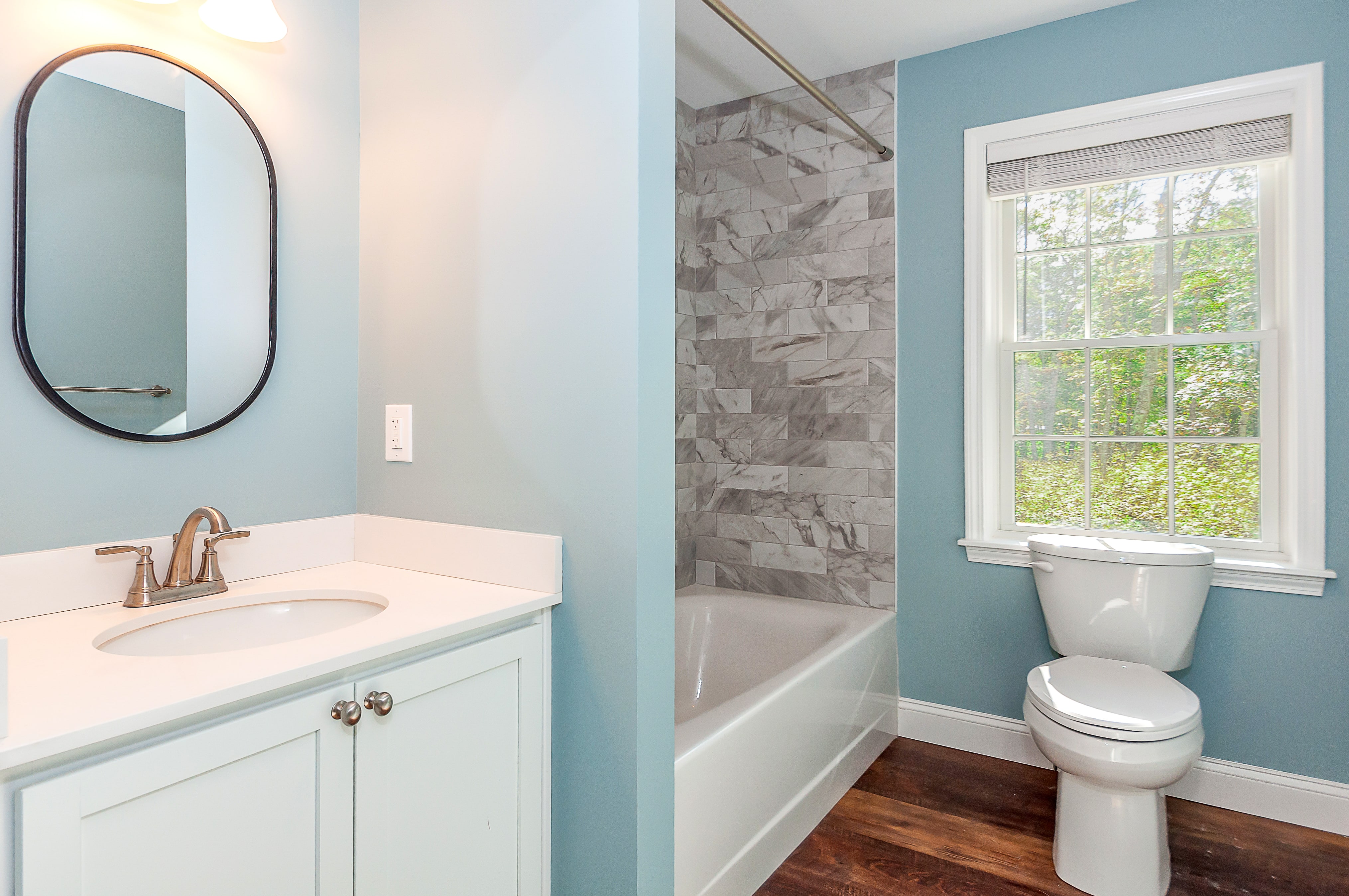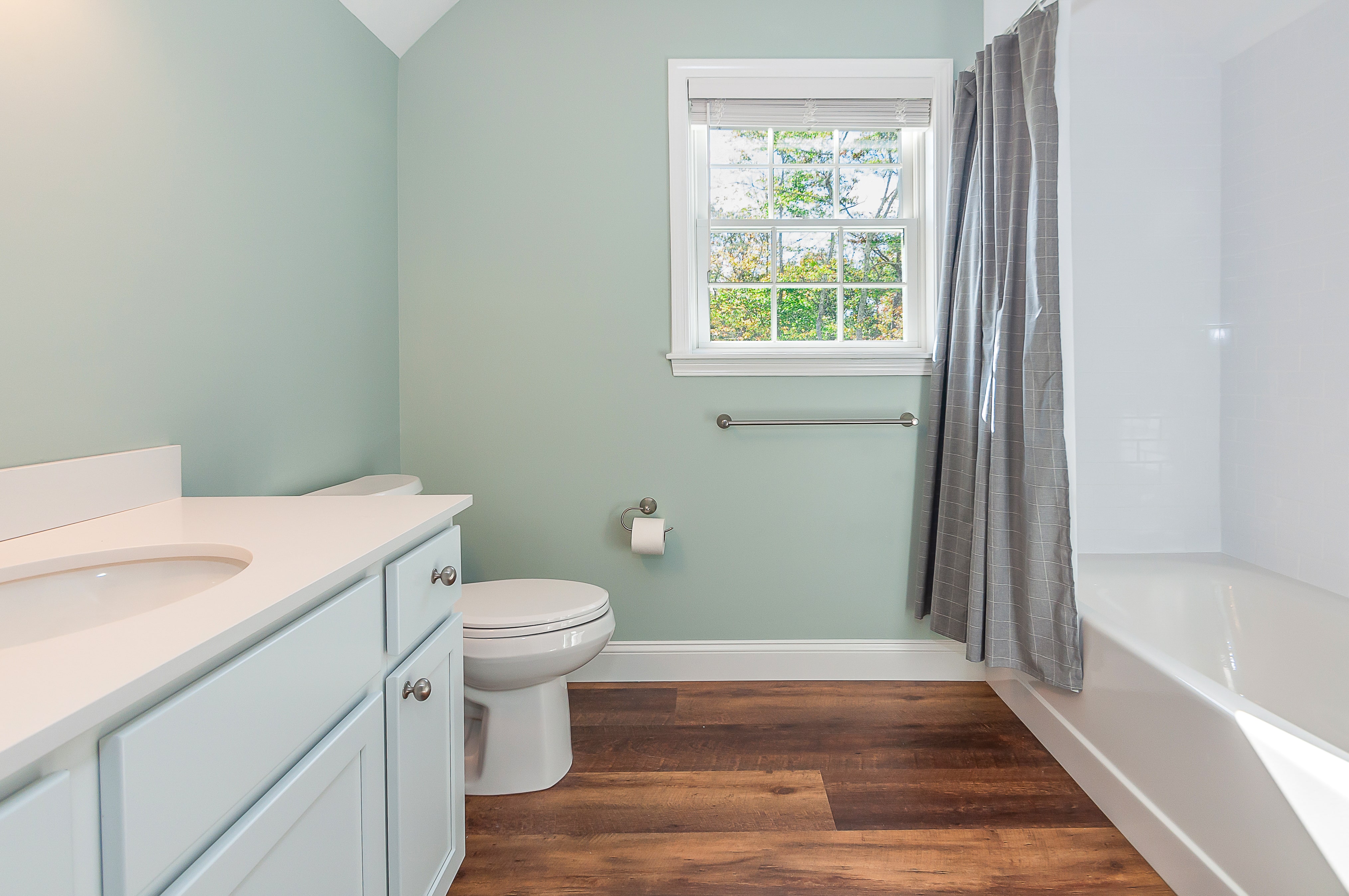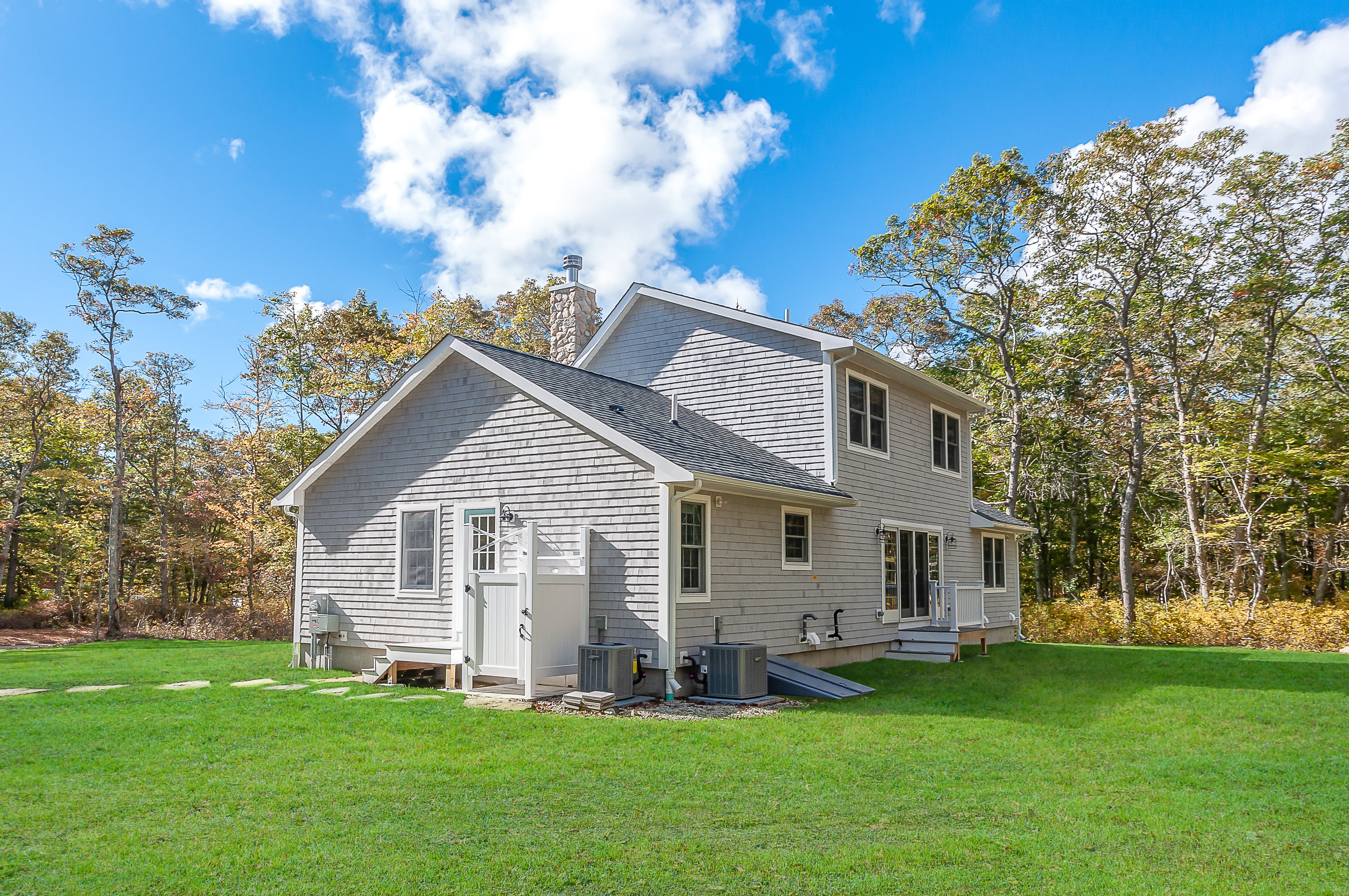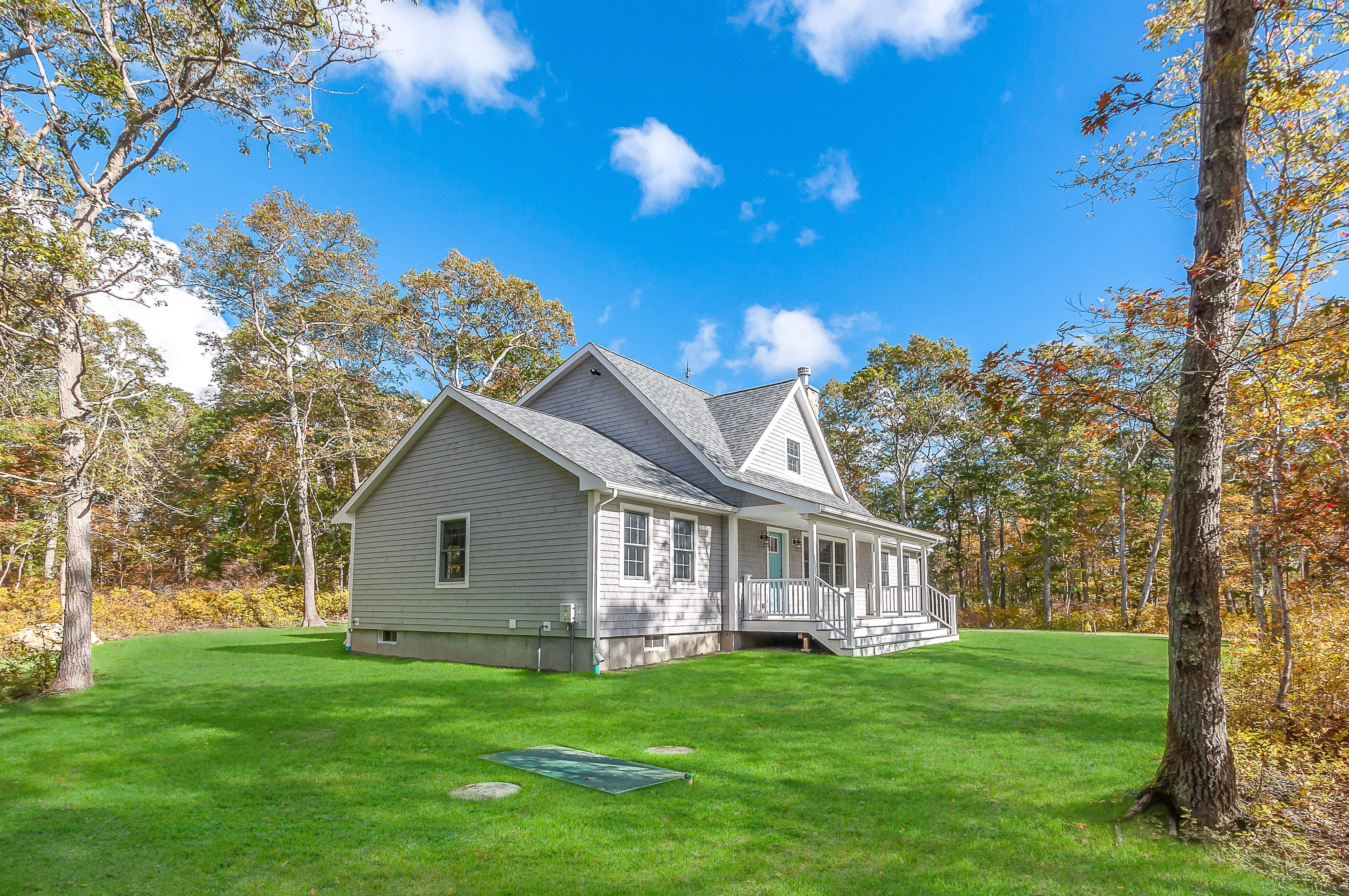 Home of the Month Interview
Location: Cascade Ridge - Fairview, North Carolina
Stories:  2
Bedrooms:  3
Bathrooms:  3
MHBA's July 2023 home of the month features a development by Quartz Properties in Fairview, North Carolina. Cascade Ridge is a modular home community of 32 modern farmhouse-inspired homes spread out on ½ acre lots just minutes from Asheville.
About Quartz Properties
Quartz Properties launched in 2017  with the mission of building the first residential construction company committed to fully realizing the economic potential of offsite, modular construction in residential real estate. A team of real estate professionals and investors who know the modular home market well — including Chief Executive Office Joanna Schwartz, Chief Growth Officer David Roover and Marketing Manager Lauren DeLorenzo — lead. The business takes a methodical approach to its land acquisition, home design, budgeting and financing.
Quartz Properties currently has three communities in North Carolina and one in Colorado, totaling 230 homes
The organization is familiar with recognition. Quartz was 2022's Off-Site Builder of the Year by the National Association of Home Builders' Building Systems Council.
Home of the Month Summary
Location: Westport, Maine
Stories:  2
Bedrooms:  3
Bathrooms:  3
The MHBA Home of the Month: Cascade Ridge
Cascade Ridge is a community to admire, surrounded by beautiful North Carolina scenery. While walking through one of their modular homes, you'll see three beds and three baths, and natural light filling the main floor. A finished basement and upstairs flex space make them incredibly versatile, fitting owners of all lifestyles.
The kitchen features white cabinetry, modern chrome faucets and granite countertops. Luxury vinyl plank floors grace high-traffic areas. Large porches surround the home, letting residents take in the beauty around them.
Developing Cascade Ridge
Roover discovered the site around 10 miles from Asheville and knew it could make a profitable community for Quartz's modular homes. "Asheville Is a fairly dynamic place," he said. "There's a mix of working families, much like any other suburb."
He prioritized keeping nature in the community when preparing the land, embracing the hills and pond. Quartz consciously did not clear cut the property so residences would have trees for shade, birdwatching and play.
Cascade Ridge features gorgeous nature, including towering trees and a pond. It's near highly-rated schools and offers different floor-plan choices for varying tastes:
The Horizon Cape: A 2,748 square-foot home with an open-concept kitchen and upstairs flex-space
The Horizon Ranch: A 2,048 square-foot home with ample storage and an airy living space
The Palisade: A 2,328–2,529 square-foot home with abundant natural light and upstairs flex space
The Summit: A 2,368–2,748 square-foot home with an open floor plan and large utility room
The Summit II: A 2,368–2,748 square-foot home with easy maneuverability and a versatile second floor
One of the community's stand-out features is it's more than just a collection of lots. Cascade Ridge is an intentionally built community with various models laid out where they best fit. Since the homes are already in place, buyers can see them where they will enjoy them. This method eliminates customization and provides a community free form overcrowding.
The Quartz team says they spent a lot of time determining which model would go where. Building ahead also eliminates conflicts between buyers and the manufacturer during the production process. The company can direct buyers to different models based on their needs and desires.
Since they use septic, the structures needed to fit precisely on the land. Septic is also why the homes only have three bedrooms. However, the systems do have their advantages. They are good for the environment and the owner's wallet. Having one also reduces the risk of pathogens getting spread through water.
"We do offer different floor plans and different design packages. Lauren and Joanna decide which of those homes and which package is going to go on which lot in advance," Roover said.
Embracing the Modular Home Market
More people are looking into prefabricated homes than ever, with no end in sight to sky-high stick-built home prices. Roover and DeLorenzo say Quartz designed the community with various demographics in mind. Their design, cost and efficiency make modular homes more attractive than ever. Cascade Ridge offers homes with flexible-use spaces, perfect as a playroom or home office. Large utility rooms provide excellent storage and the view is hard to beat.
"It's clearly a lifestyle kind of place. People move because of the mountains and the natural amenities in Asheville," said Roover. "It provides the mountains, huge hiking opportunities, Viking kayaking, a really vibrant art scene and food scene. The beer culture is off the hook. Music, et cetera. So, people want to live there and if they can have the luxury of working remotely, they choose to do it in Asheville."
He says it's also a popular spot for retirees and investors who want to earn passive income. "They're Airbnb-ing them and so we definitely have a handful of those investor owners, and we welcome them. We don't want them to dominate any community."
Roover says the homes would also work well for someone looking for their second home.
Making Construction Easier with Modular
Roover says going modular was key to making the community a success. Seventy-five to eighty percent of the homes were built at the factory and transported to their selected lots. Asheville is a small, remote community with a shortage of construction workers, so building off-site makes sense.
It's not the only area struggling to find construction labor. It's estimated builders lost hundreds of billions of dollars due to a lack of workers.
Quartz wants to deliver attainably priced housing in their communities as quickly as possible. They hope to set an example and pave the way for future builders. By limiting the floorplans they produce, crew members become experts in creating the homes. The company works as the general contractor on the project, ensuring each home gets correctly built and placed.
Working with Homebuyers 
Quartz uses a real-estate agency to work with potential homeowners and have exclusive listing agents for their communities with houses for sale. They stay relatively hands-off with the selling process, prioritizing the experience before a home goes on the market and after it's sold.
The business can provide insight to interested buyers about which models will go on what lots in the communities. With such a fast turnaround time, it's easy to commit to the home before it arrives at its destination. From beginning to end, it takes Quartz only 60–90 days from the start of the building process to reaching the community. The homes spend less than two weeks in factory assembly, making for an astounding production timeline.
As with any home, preparing the site is the longest part of adding a modular structure. Quartz has the process down to a science, with finding labor the most challenging part. Looking towards their next community, Roover and Delorenzo say they plan to finish the floor plans on site to make the process even faster.
Building With Quartz Properties
A solid reputation and team of experienced professionals are helping Quartz continue to expand its market impact. With both owned and rental properties across North Carolina, there is an option for everyone. Expanding into Colorado is the team's first step to providing quality, attainably priced housing throughout the United States.
Explore more of MHBA's Homes of the Month submitted by modular home builders and manufactures around the country