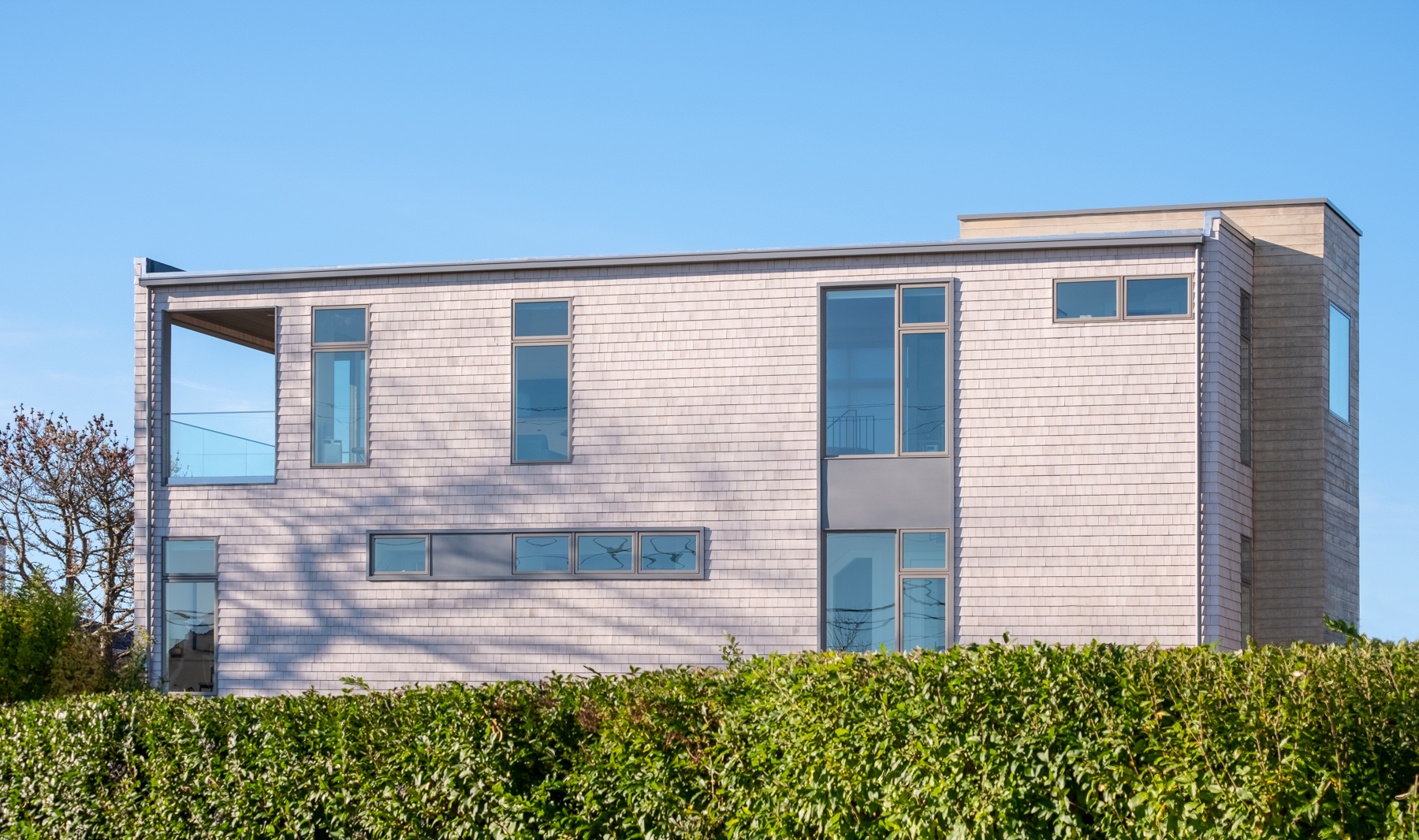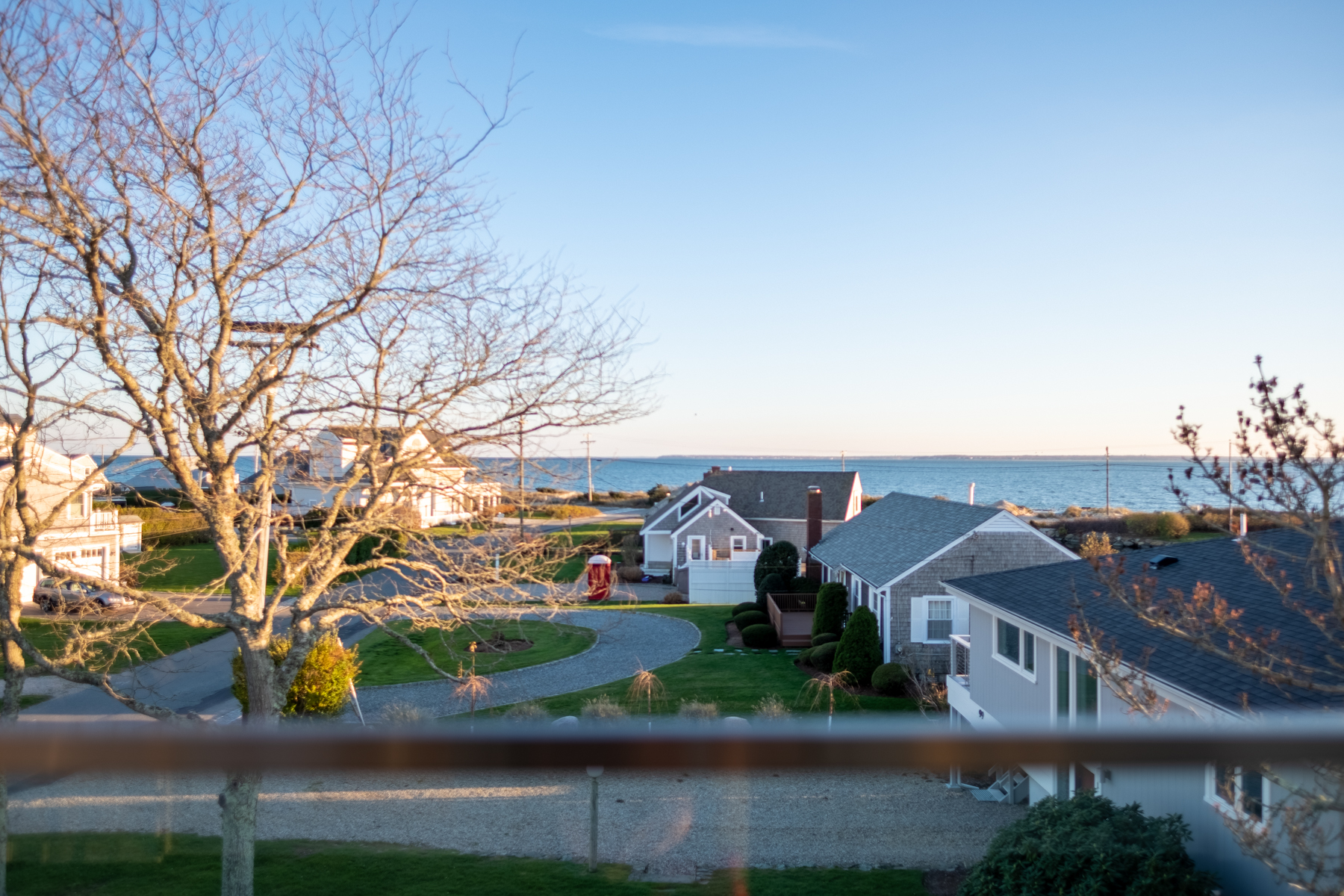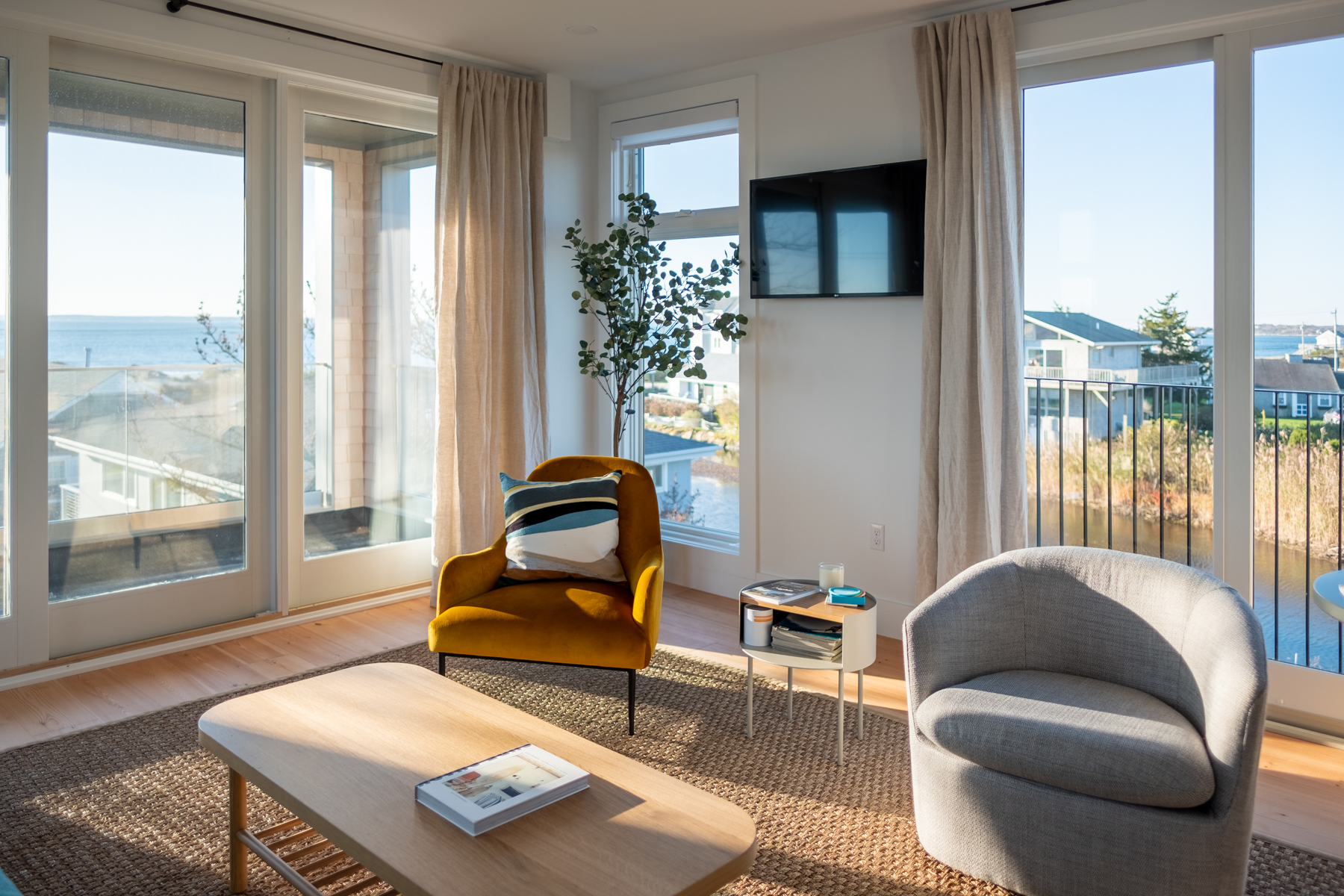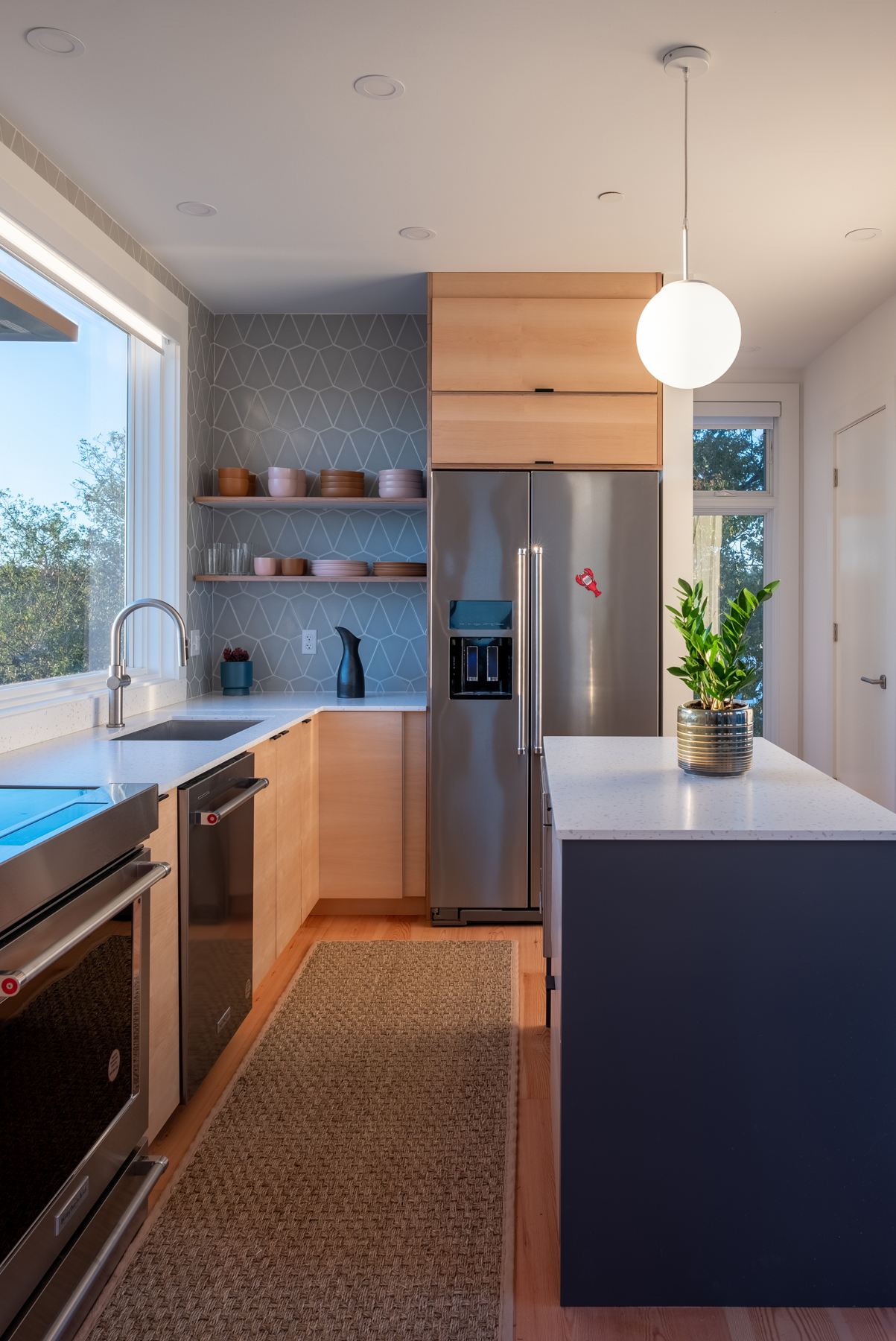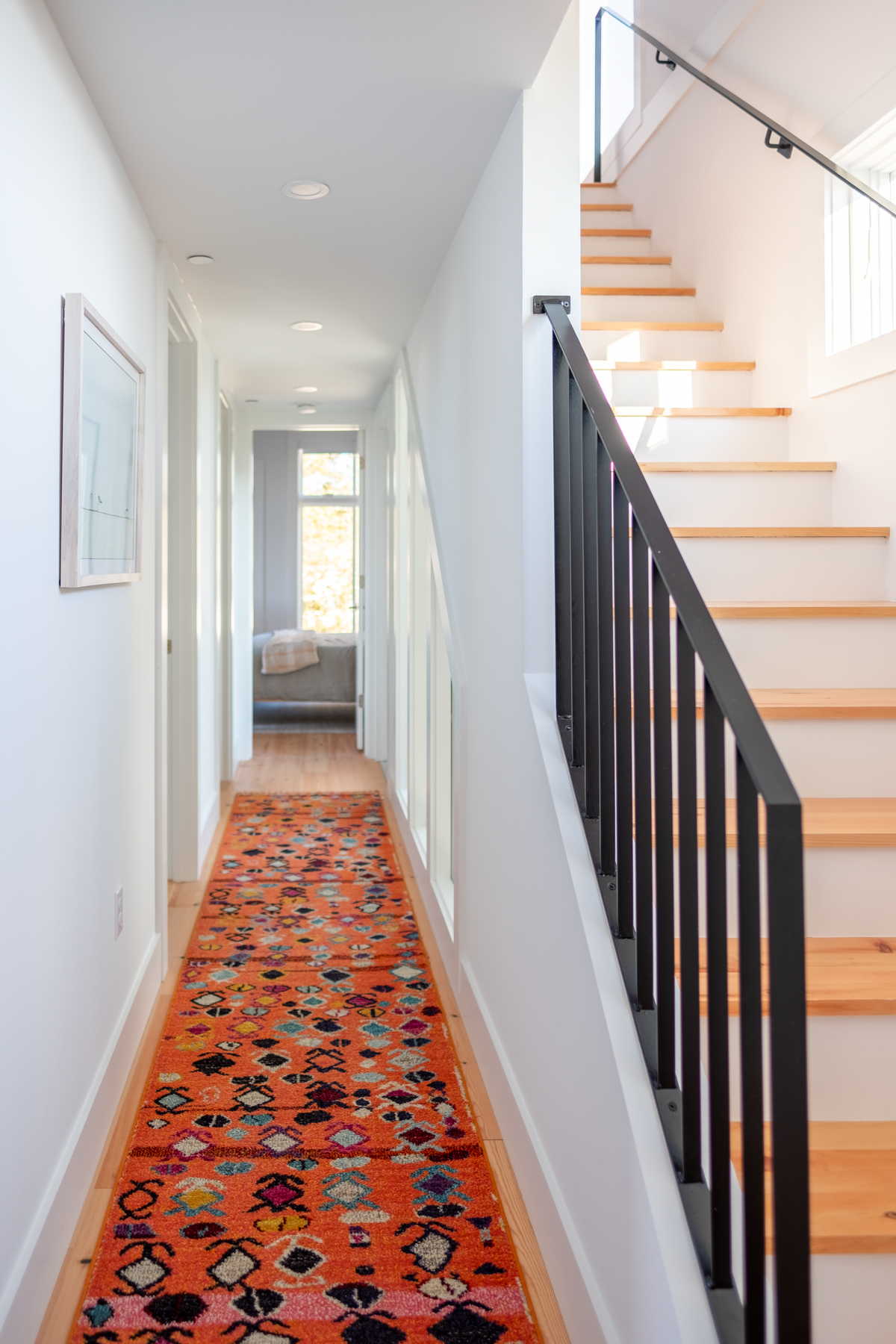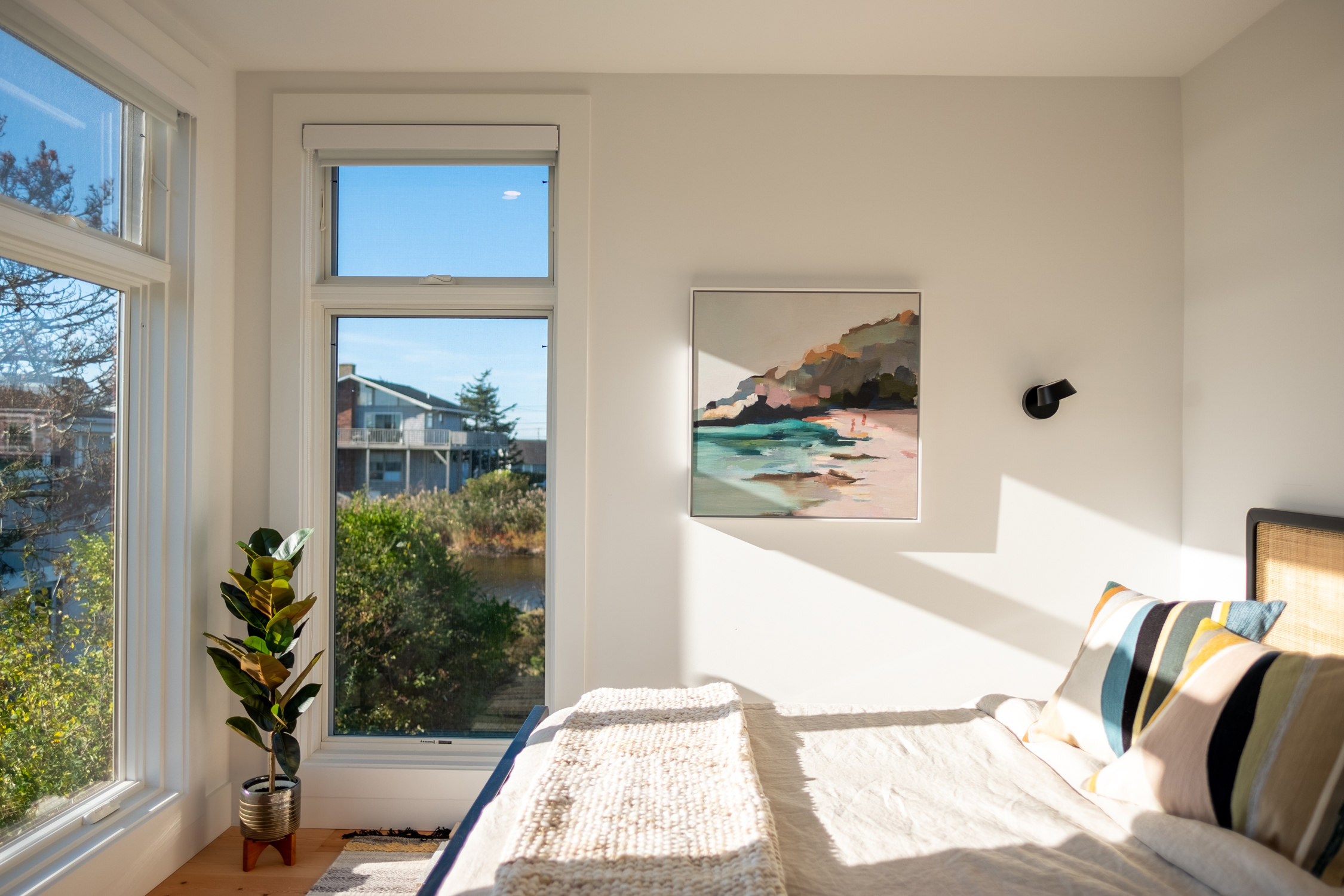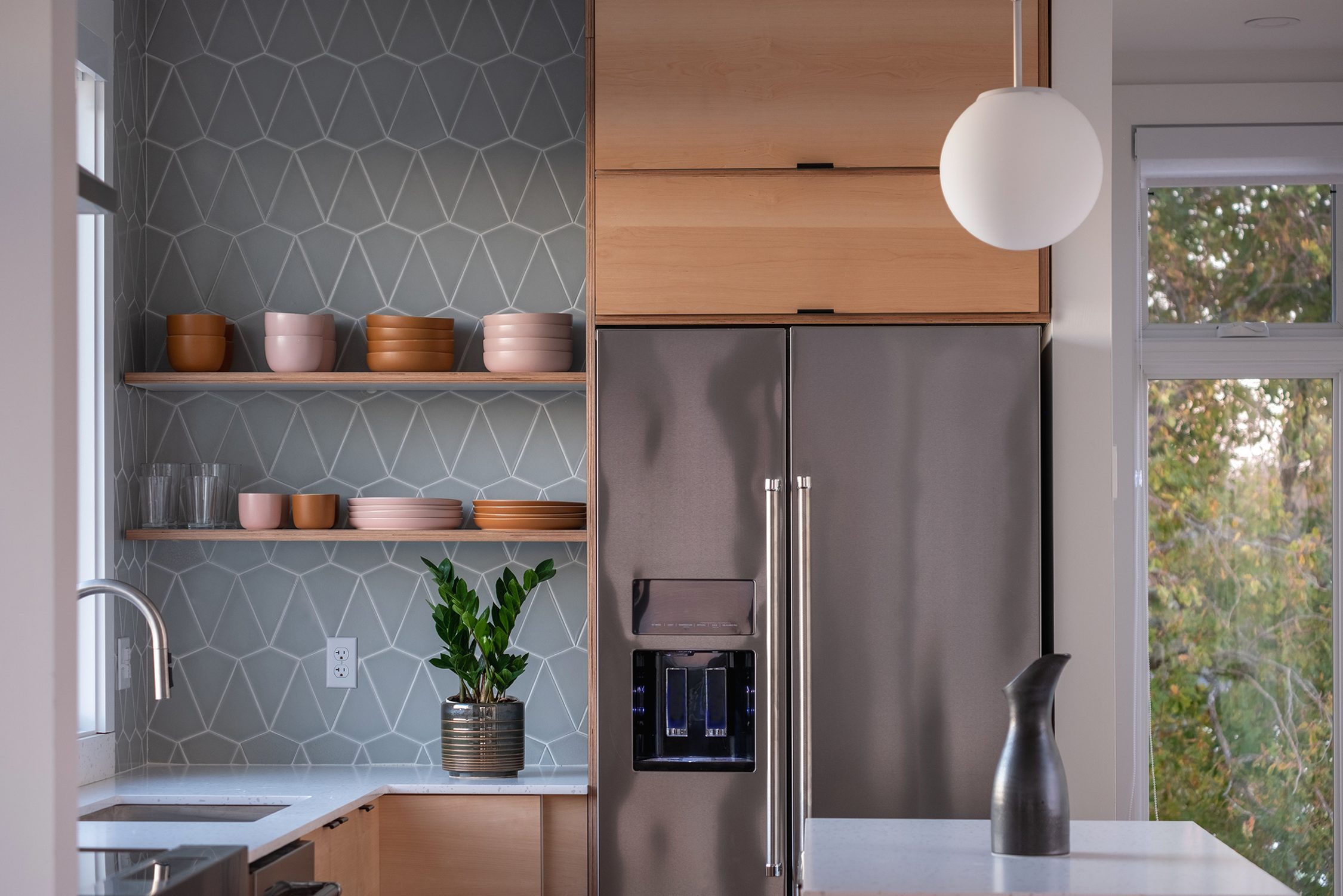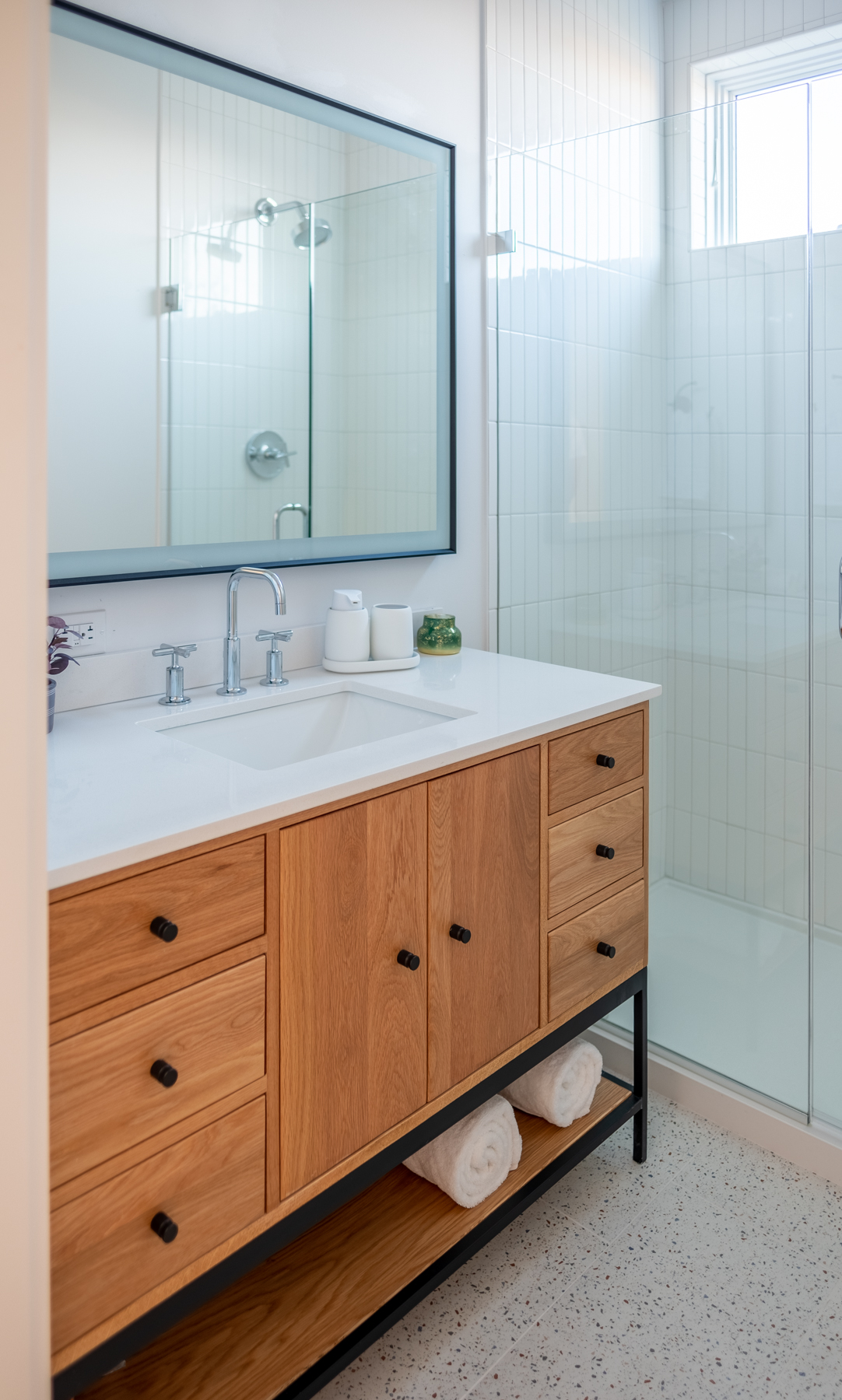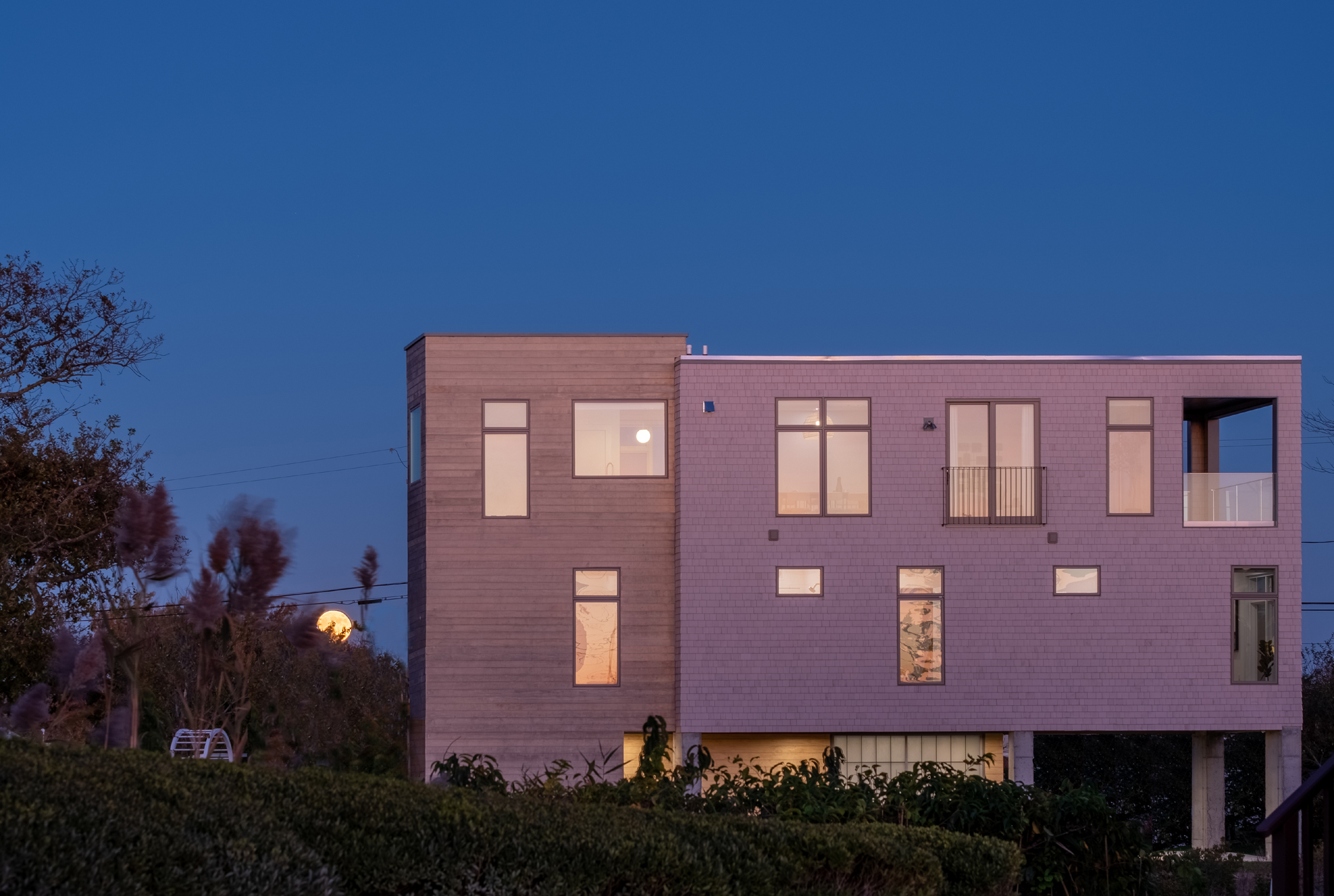 Interview With the Developers
February's Home of the Month goes to a project by Dessau Modular in Falmouth, Massachusetts. Joe Jackson, the owner of Dessau Modular, used his expertise and passion for modular building to construct this beautiful modular home—his company's first—in Bywater Court. Dessau Modular used this home as its first project but exceeded expectations regarding modular homes. Joe Jackson, the owner of Dessau Modular, used his expertise and passion for modular building to construct this beautiful home in Bywater Court.
Jumping Into Modular Design
Jackson may be new to modular building, but he isn't a newcomer to the construction industry. He graduated from the University of Villanova in 2006 with a degree in mechanical engineering. He worked in commercial construction on international and domestic projects for 16 years.
Jackson began exploring modular construction as time went by. Then, the pandemic hit. Like many others, Jackson used this time to jump aboard this sector.
"I always knew I was going to start my own company," Jackson said. "But I kinda fast-forwarded that a little bit due to the pandemic."
One of the reasons modular building has become prominent is because of the labor shortage. The pandemic saw more than a million construction professionals out of work, with only 80% returning after state and local governments relaxed COVID-19 restrictions.
"I'd always been interested in modular construction," Jackson said. " It solves the labor force struggles on the commercial side, and I know it's on the residential side as well."
The MHBA Home of the Month: February 2023
Home of the Month Summary
Builder: Dessau Modular
Location: Falmouth, Massachusetts
Stories:  3
Bedrooms:  3
Bathrooms:  2.5
After taking a chance on an undeveloped lot that was not currently for sale, the owners of this modern cape cod home were able to realize a dream. Today they are part of the well-known mid-century neighborhood of Bywater Court, steps from the beach, with unobstructed views of Martha's Vineyard and Wood's Hole, and in close proximity to many of Falmouth's best attractions. The lot was large but came with constraints that significantly impacted the building footprint and structure requirements. Conservation laws required over 300 native species to be planted in the backyard, abutting Fresh River. This reduced the building footprint to only sixteen feet wide when factoring in township zoning setbacks from the street. As any architect knows, these constraints are where home design really gets fun. Modular construction helped to make this home a reality despite these constraints, accelerating time to complete and reducing costs compared to site-built construction.
First, due to flood zone requirements, the home had to be elevated ten feet above grade (helping the views!). The ground level was overbuilt with steel and concrete rather than typical pressure-treated lumber to provide a heavy and elemental base that grounded the home to the site. This could be built during the winter months while the modules were constructed in the temperature-controlled factory. Working in parallel greatly helped the schedule, especially at a time when local builders had a 12 - 24 month wait list for new projects due to the high demand. Second, going with modular construction actually helped contribute to the project getting approved by conservation. The board reacted positively to this because of the inherent benefits of modular construction regarding the environment and actually made it a requirement in their order of conditions for the project.
Contact Dessau Modular
This residence's style mimics what you'd see in a Philadelphia row home. It's a little unorthodox for a beach house, but Jackson says flipping the model gives you amazing views on the top floor. The home is only 16 feet wide, but you don't feel cramped inside. Looking out the window, you get beautiful views of Martha's Vineyard across the water.
Dessau Modular had a large lot to work with, but it had to overcome obstacles in construction. First, the location is in a flood zone, requiring the builders to construct the home 10 feet above the ground. Also, the house was Dessau Modular's first, so it didn't have a large frame of reference from previous builds.
"This house is actually our first house," Jackson said. "This was our test case.
"We wanted to take it through the process and make sure we had the kinks worked out and really get to know the modular process."
Dessau Modular also faced constraints from zoning, so Jackson compared designing the home to modeling a boat. The builders prioritized creating as much space as possible with little wiggle room.
Jackson says the company built this house intending for it to be a vacation rental. Many renters will use it for relaxing, but it has amenities allowing them to complete work from a home office.
"There's built-in desks in the primary, and then there's a nook on the top floor behind the kitchen that has a desk," Jackson said. "You could really spend the summer there and still work."
Using Modular Design to Your Benefit
Modular building is the way of the future. That's how Jackson and Dessau Modular see construction moving as time progresses. Jackson used modular building as an advantage and out of necessity to build this home.
Initially, the lot was empty and undeveloped, making approval much more complex than if the land already had a home. The conservation board reacted positively to Jackson's plans to use modular design in constructing the house.
"One of the things [the conservation board] did like was that it was modular," Jackson said, "and it would reduce the amount of activity in the duration of construction on site."
Jackson's experience with modular design is reminiscent of what other builders find. Construction can be noisy, with many projects taking months to complete. Typical builds have most construction take place on-site, but modular building saves a lot of time by doing most of the work in a climate-controlled factory beforehand.
Shortening the Timeline
Modular homes usually require three to five months to complete because of their streamlined process. In contrast, stick-built homes take over six months on average and can easily eclipse a year if it's a large or customized home.
Dessau Modular encountered problems with the supply chain when constructing this home. It broke ground on the house in November 2021, and the spring of 2022 quickly brought challenges with the peak of the supply chain disruptions. However, Jackson and his company still efficiently produced a terrific home, only needing two months from the setting date to get the certificate of occupancy.
Modular building is a win for all parties involved with the construction process. It especially helps builders in New England who often have a high volume of requests.
"You know, places like Cape Cod, the Hamptons and different parts of Vermont," Jackson said. "From a cost standpoint, [modular building] makes more sense because of the builders in those areas.
"Especially in the last few years, they have way more work than they can handle, which means their pricing is super high. So when you take 80% of the job and do it somewhere else, it helps with that aspect as well."
Modular building reduces noise pollution for neighbors and air pollution from various materials. Waste can be a significant problem, especially for stick-built homes. The U.S. construction industry generated about 600 million tons in 2018, including broken glass, plastic, wood, steel and more. The shortened timeline of modular construction means much less garbage left after completion.
Educating Buyers About Modular Homes
Modern modular houses are still growing in the real estate industry. Some people associate them with trailers or mobile homes, so Jackson takes the time to listen to his customers and educate them about modular construction.
"We try to tell people it's really the exact same construction," Jackson said. "It's built to the same code.
"You would not be able to know that it's a modular house when it's done. There's no difference — it's just the way we're doing it."
One part Jackson emphasizes about modular building to his clients is convenience. The process is advantageous for the client, Dessau Modular and all the contractors involved. Jackson prioritizes the client experience by tailoring the home to the customer's needs, regardless of how much they know about modular construction.
"We're filling the need for that buyer who's looking to build their dream home," he said. "It's a daunting task, so you have to be in the industry in some form or another.
"It's very confusing, so we try to simplify the process."
Dessau Modular is only a year old and uses that to its advantage. The company takes time to scrutinize and accurately price projects as much as possible. Jackson says transparency is critical, especially with the swinging costs of materials on the market.
The Future of Dessau Modular
The first fully completed build for Dessau Modular was a success, and the company plans to build on this achievement with more houses. Future clients can repeat this design or customize their plans by starting with a base. The company is flexible and willing to meet people's needs as it develops a reputation in the industry.
Explore more of MHBA's Homes of the Month submitted by modular home builders and manufactures around the country