Cozy Northeastern PA Lake House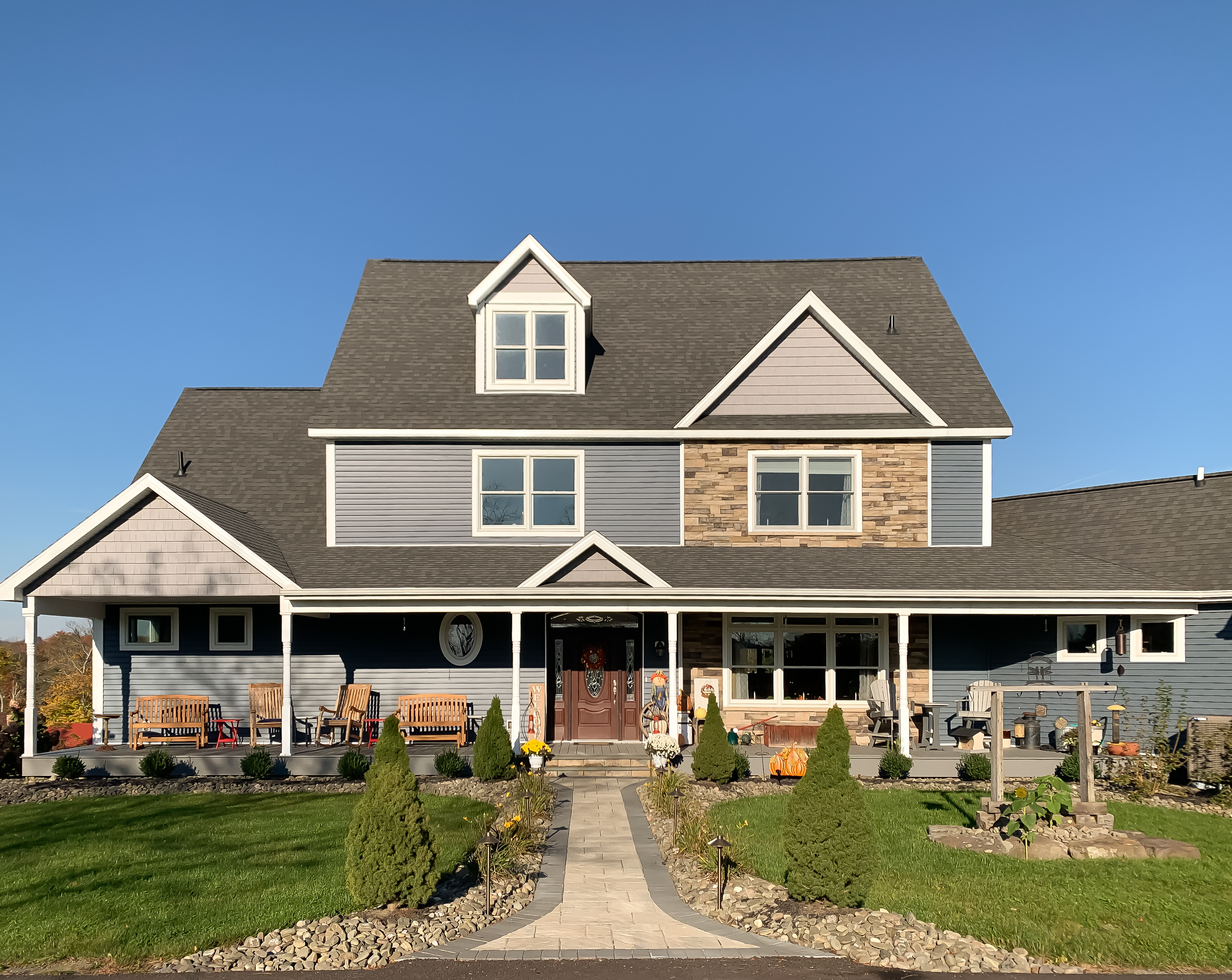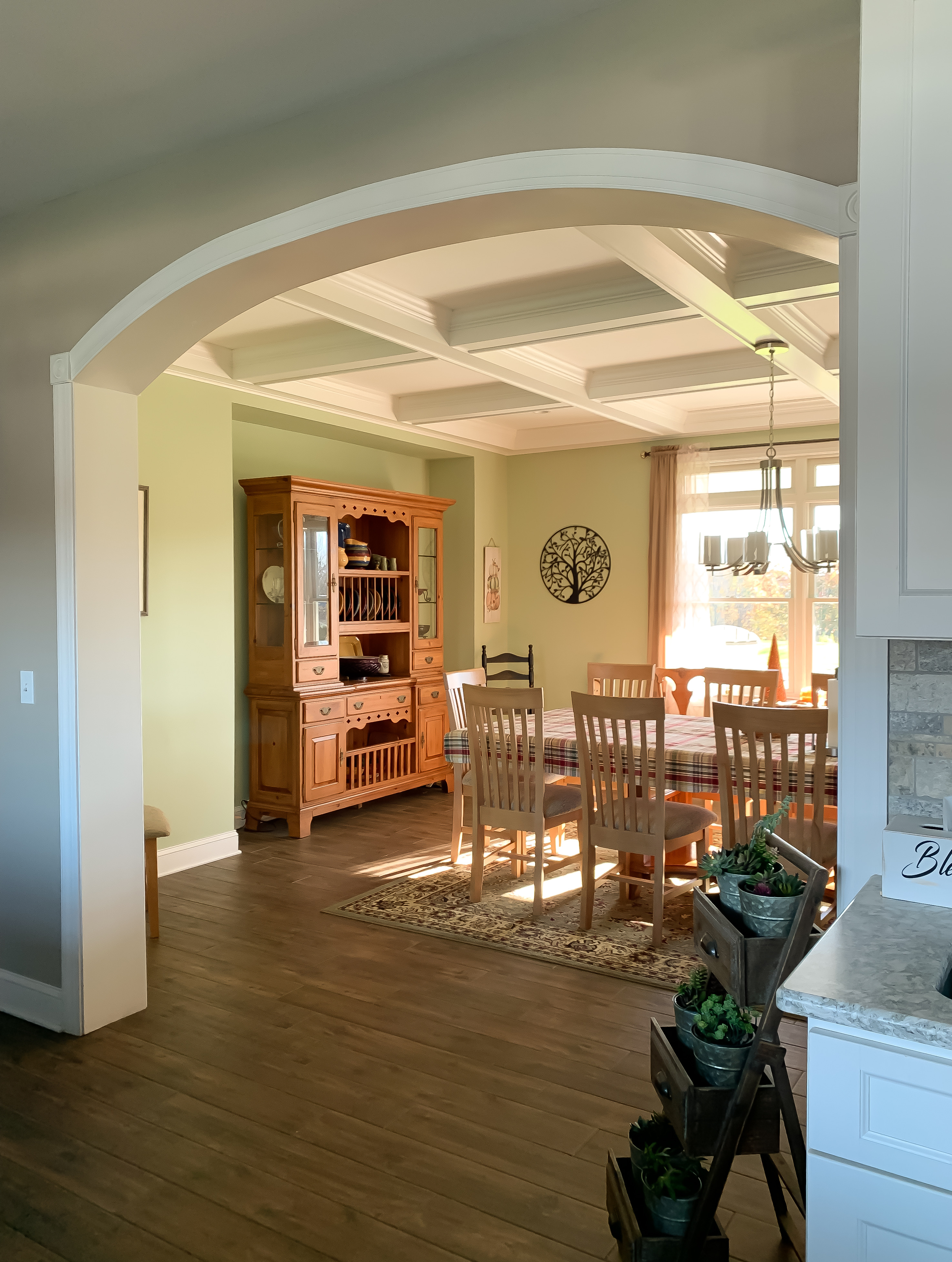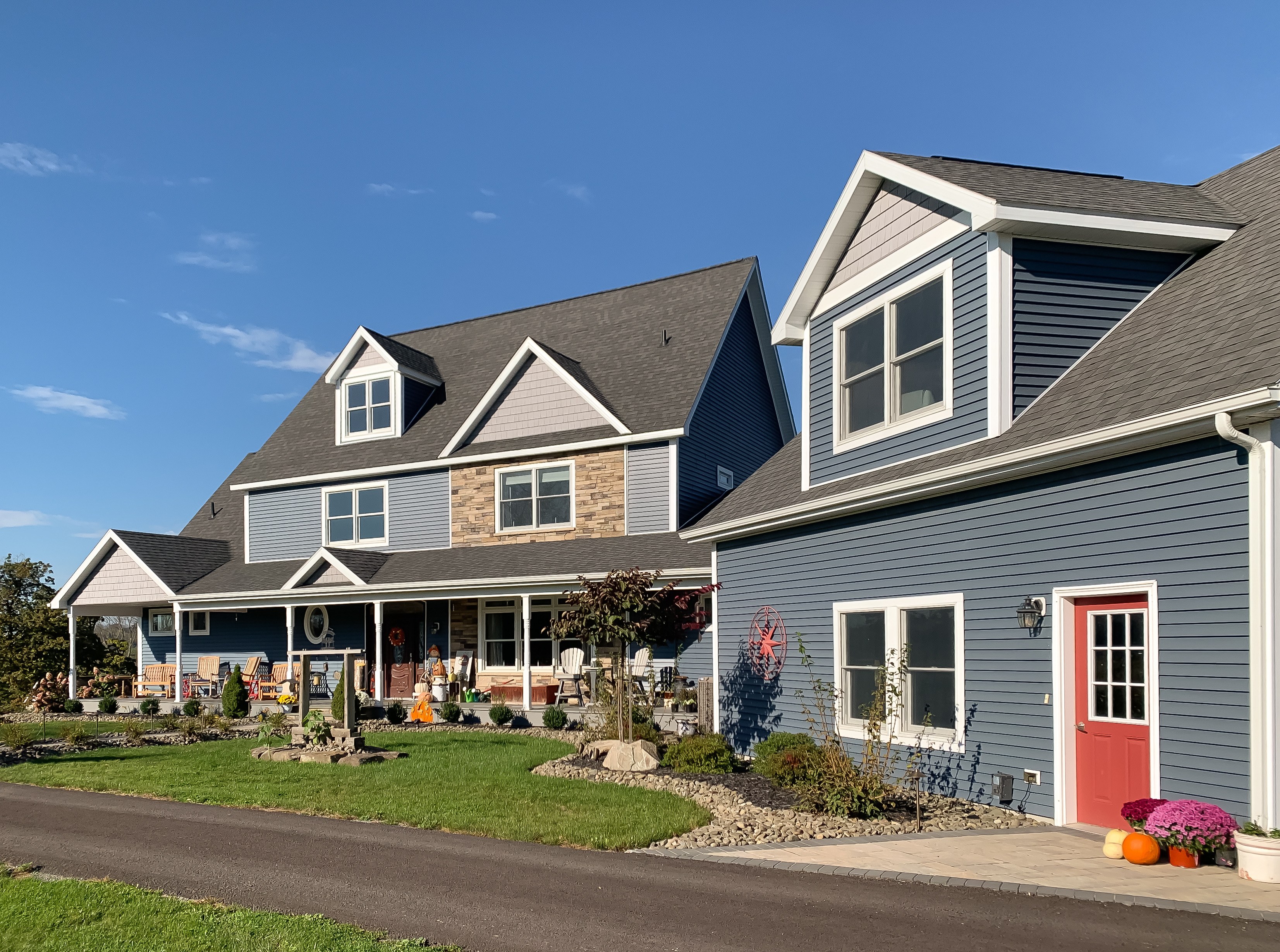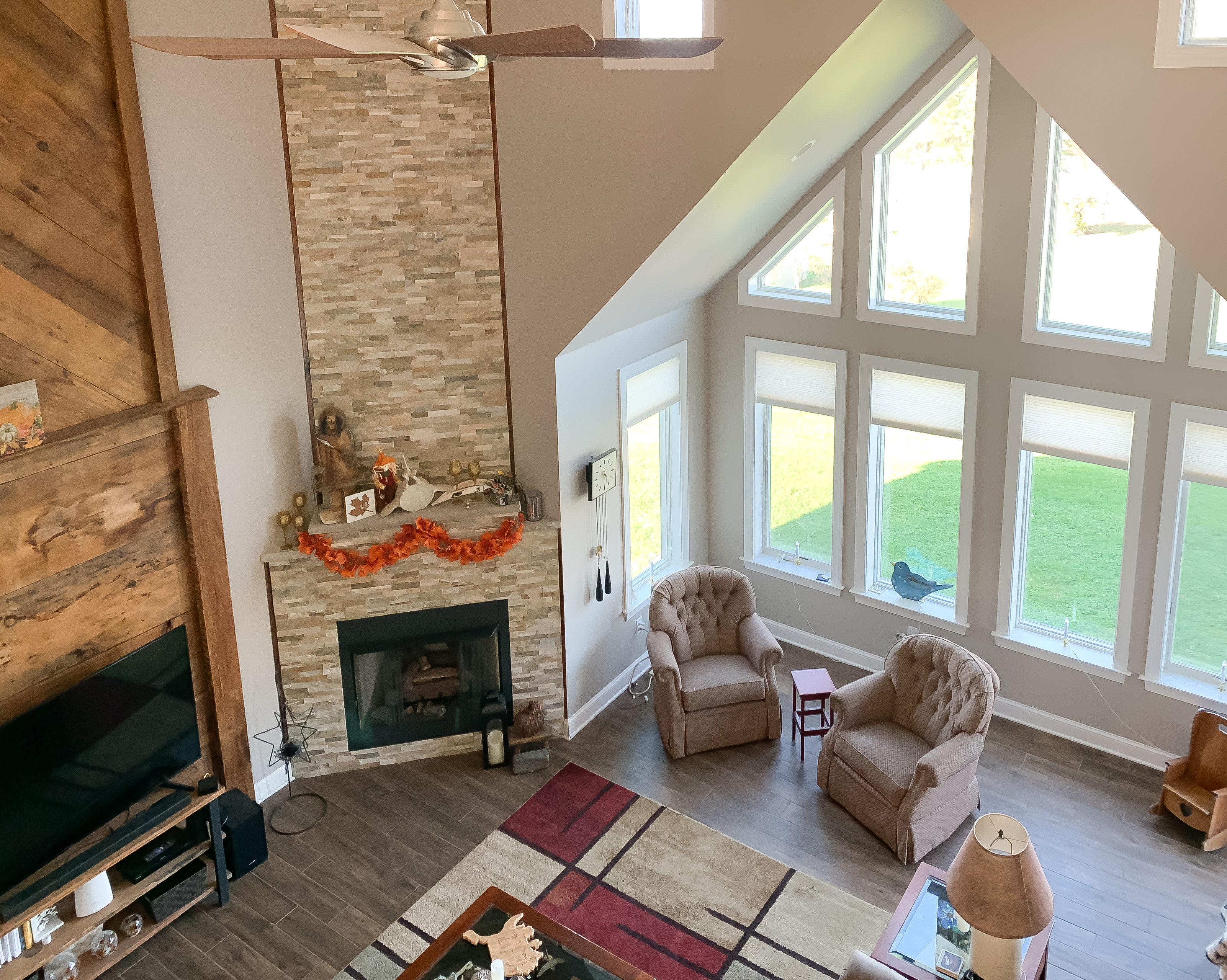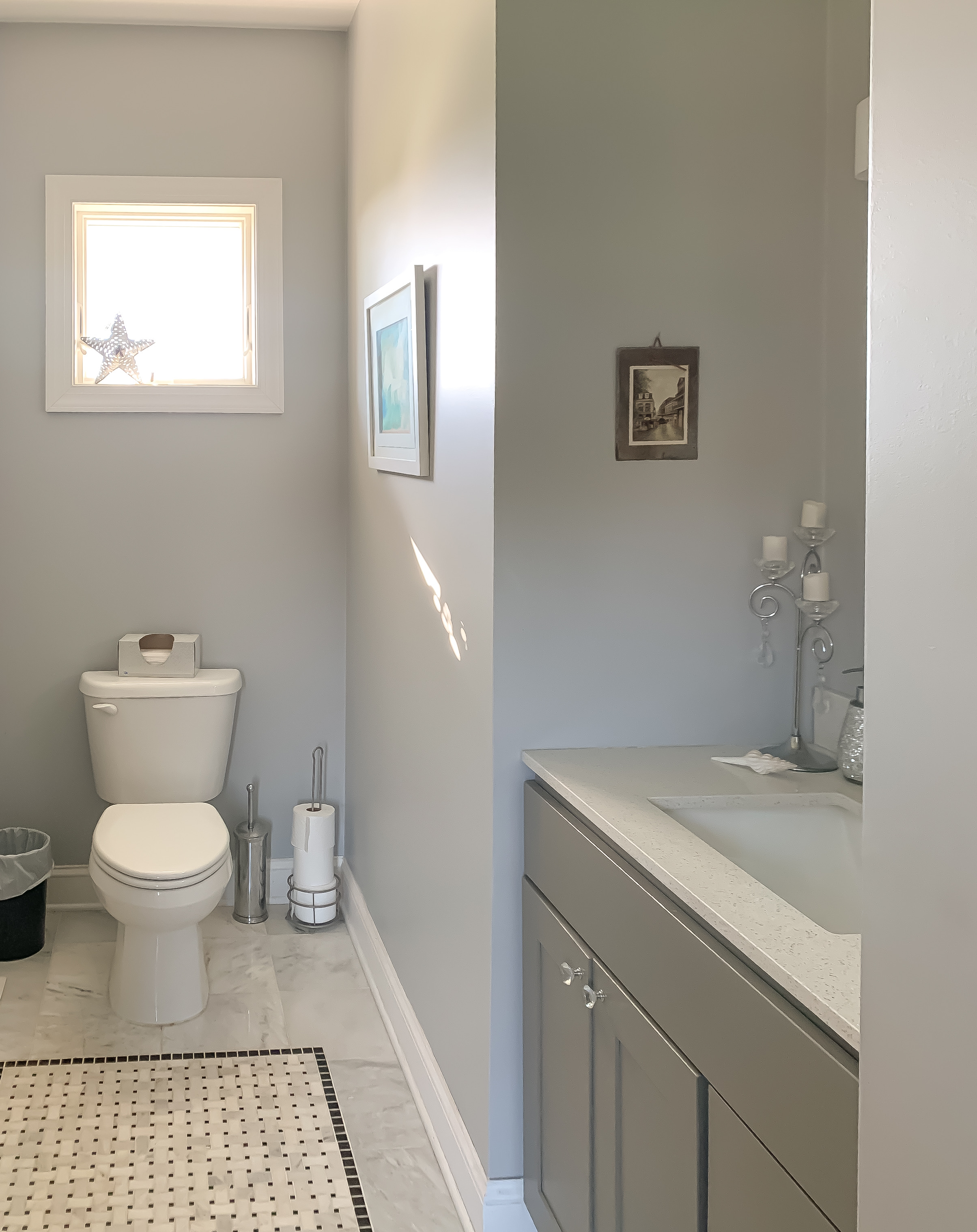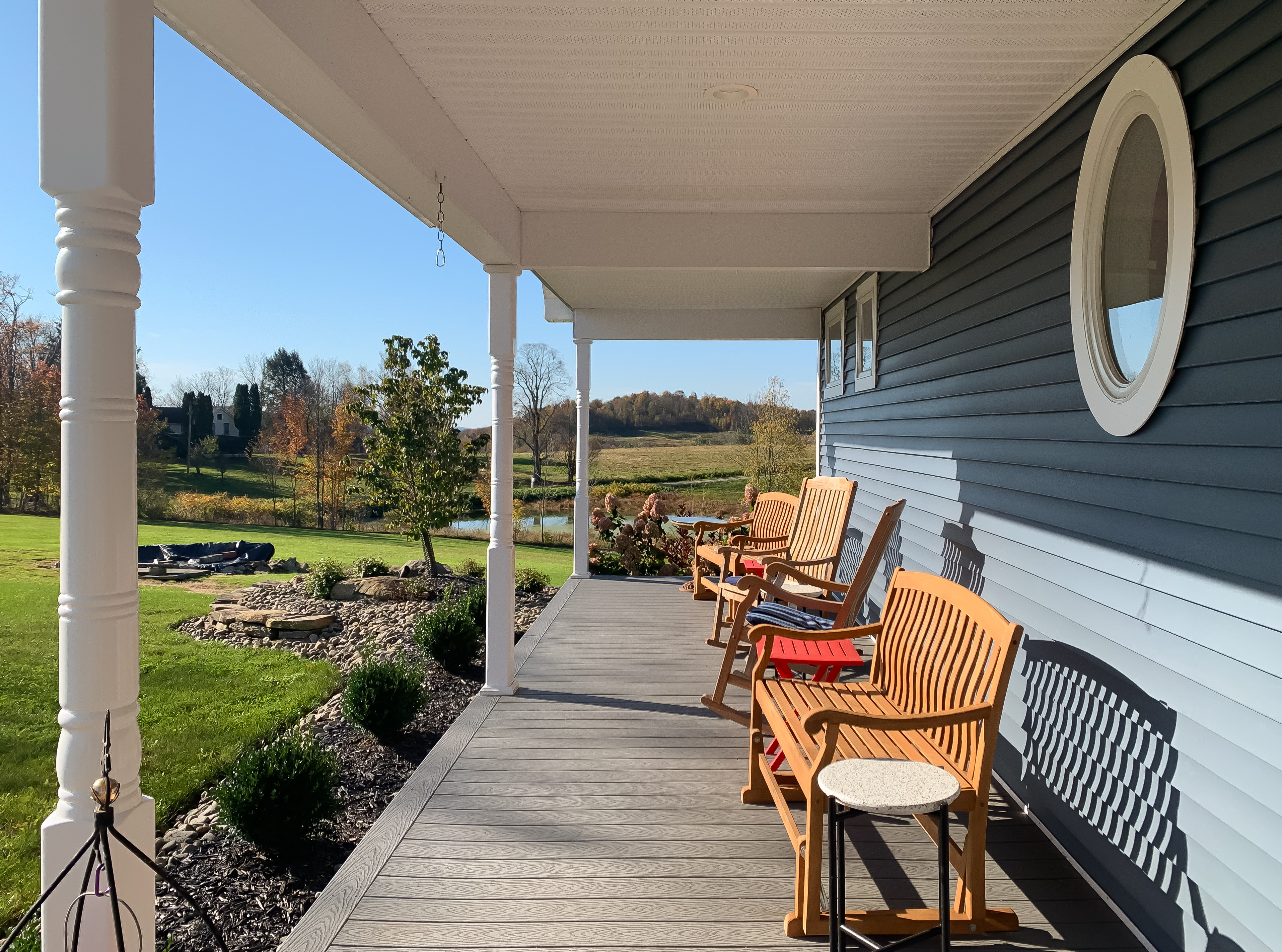 Home details:
Home / Model Name: Cozy Northeastern PA Lake House
Stories:  2
Bedrooms:  3
Bathrooms:  2.5
MHBA is pleased to announce that the Cozy Northeastern Lake House Model by Signature Building Systems is our over 2500 SF Home of the Month for January.
Festively decorated with the family's charming decor, this house epitomizes the versatility of modular construction and highlights how customizations produce a home that's uniquely yours.
This Signature home was erected alongside the family's 1800s farmhouse, maximizing the sight lines of a beautiful lakefront lot. Upon completion of the new structure, the original house was razed, but not forgotten; to honor the legacy of the site, the homeowners preserved various elements of the historic home, creatively repurposing antique wood as decor throughout the new house. As a result, this modern modular home is reminiscent of a classic farmhouse, adorned with sentimental references to the past.
After entering this house, visitors are greeted by a bright double-height foyer, arched passageways, and a wall of windows overlooking the lake. The shared living spaces are warmed by natural light throughout the day, as prominent windows flood the first floor with sun from every angle. The living room's cathedral ceilings draw the eyes upward, showcasing the potential of modern prefab construction. A stone fireplace serves as a focal point, while salvaged hickory laid in a chevron pattern cascades down the wall beside it.
Explore more of MHBA's Homes of the Month submitted by modular home builders and manufactures around the country