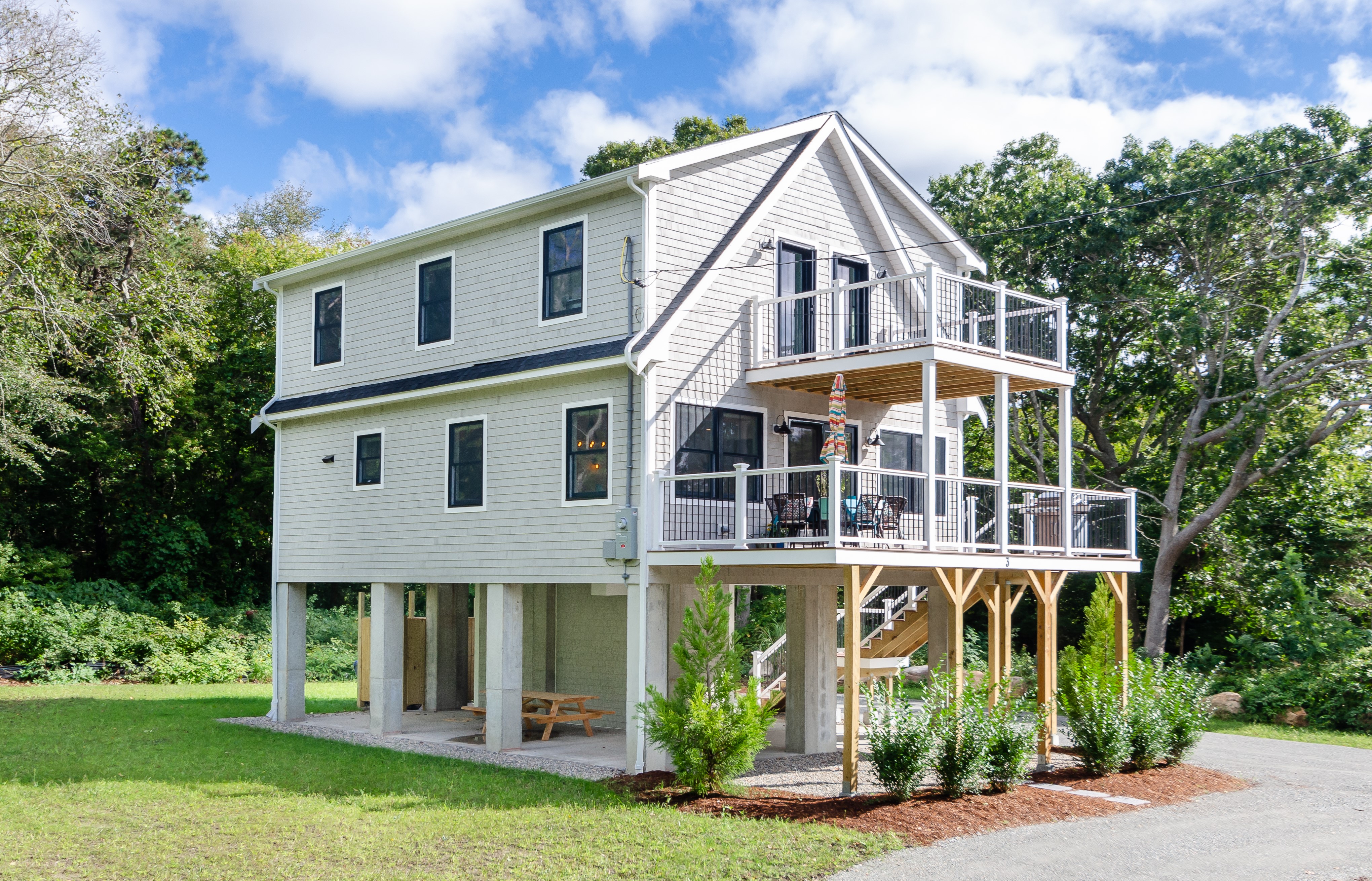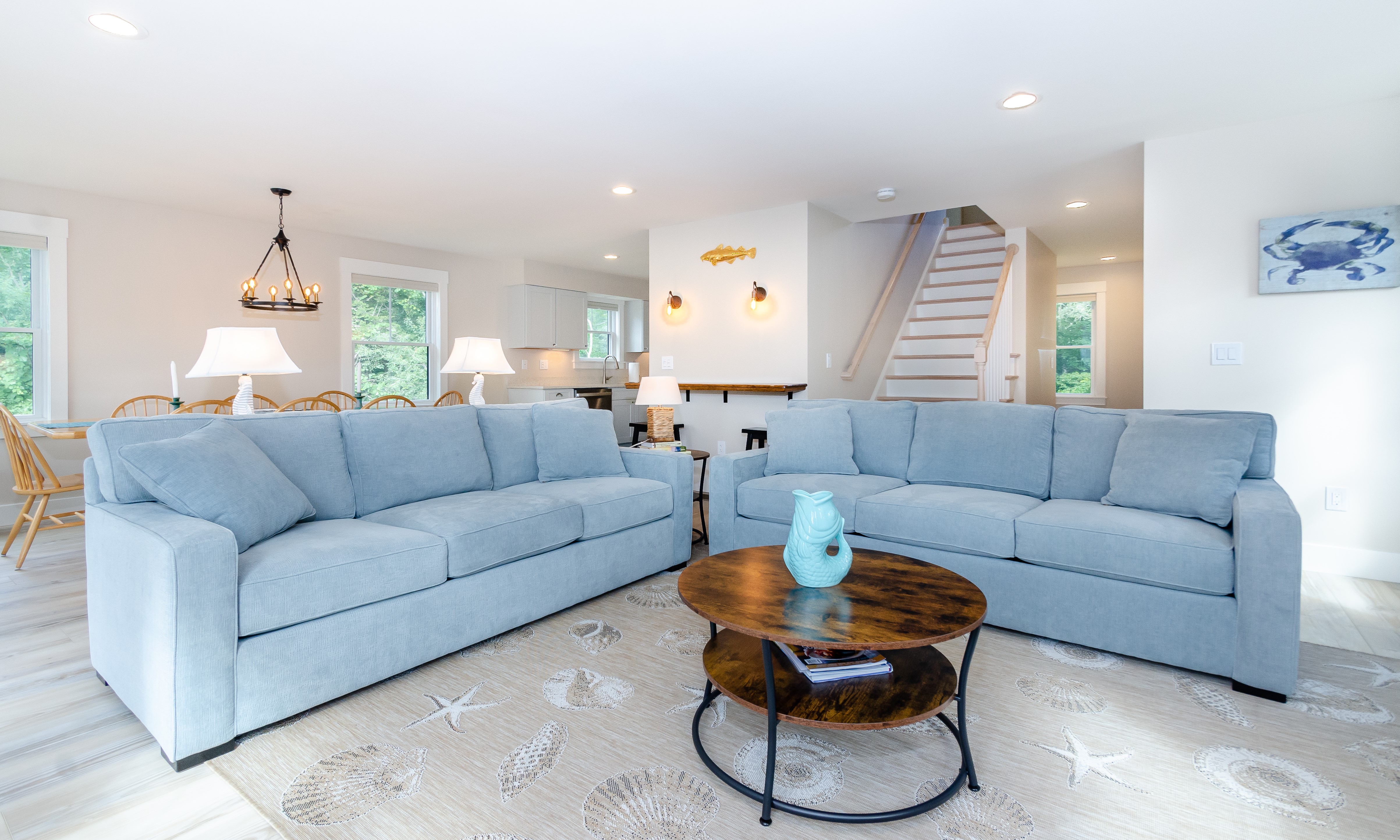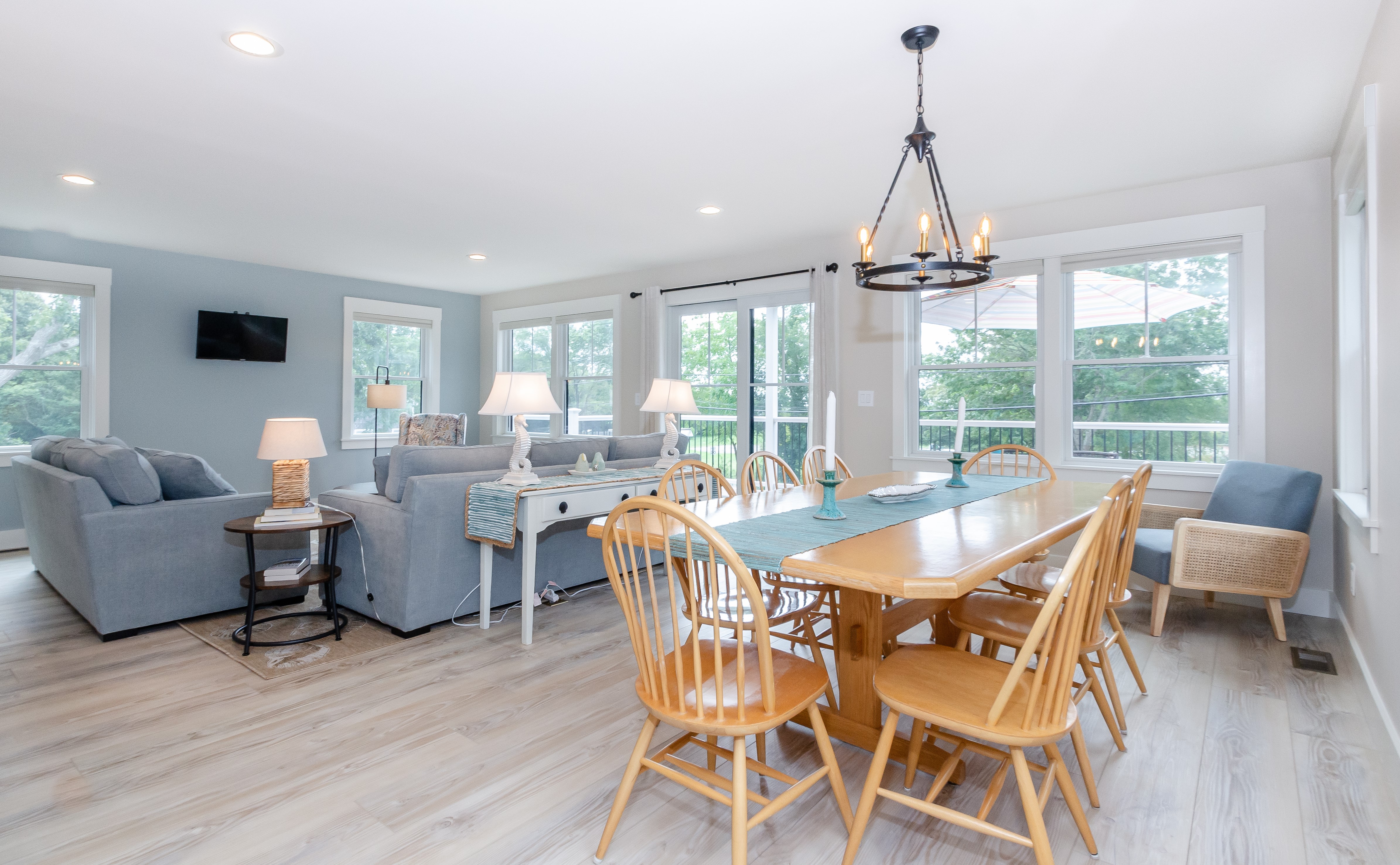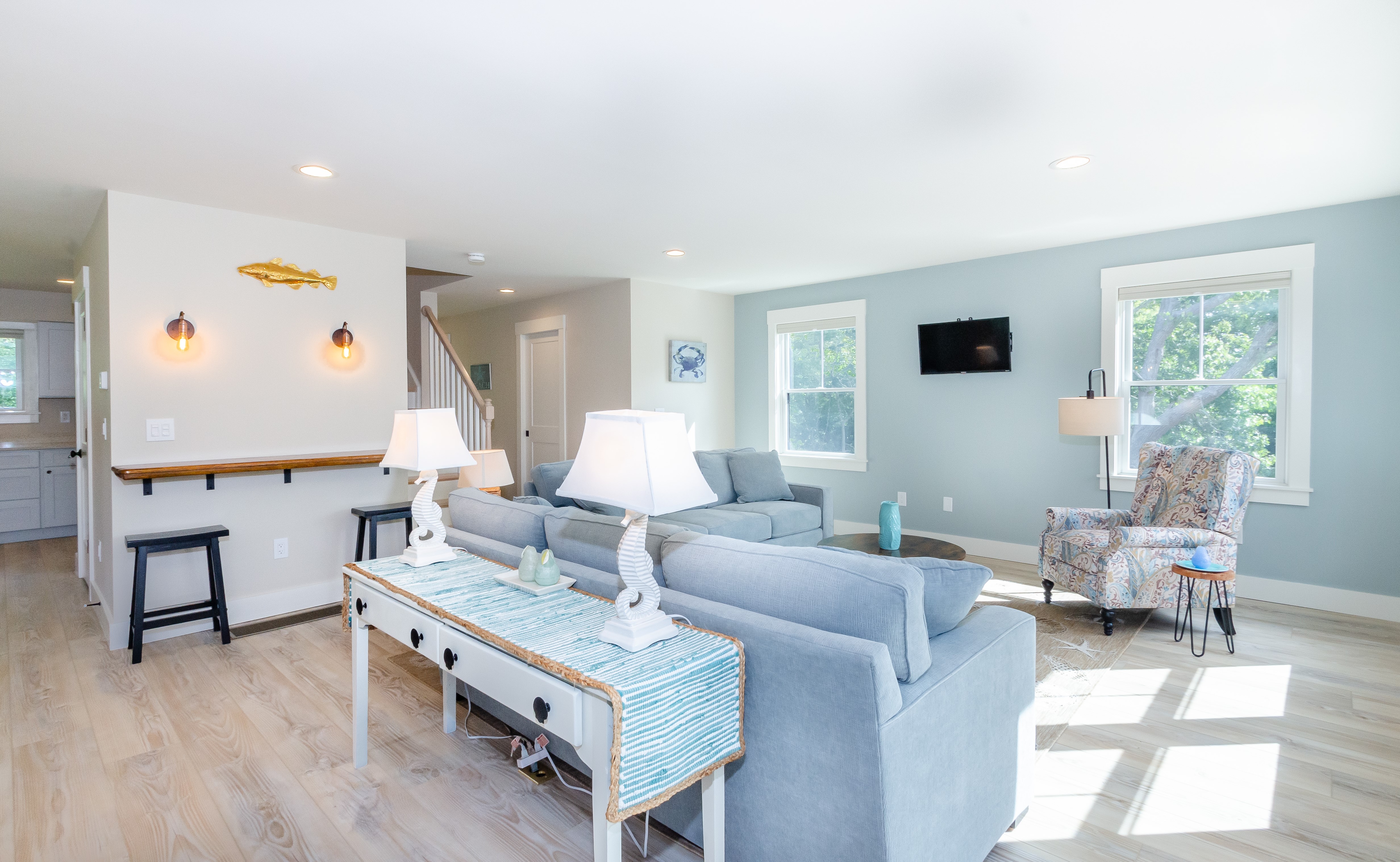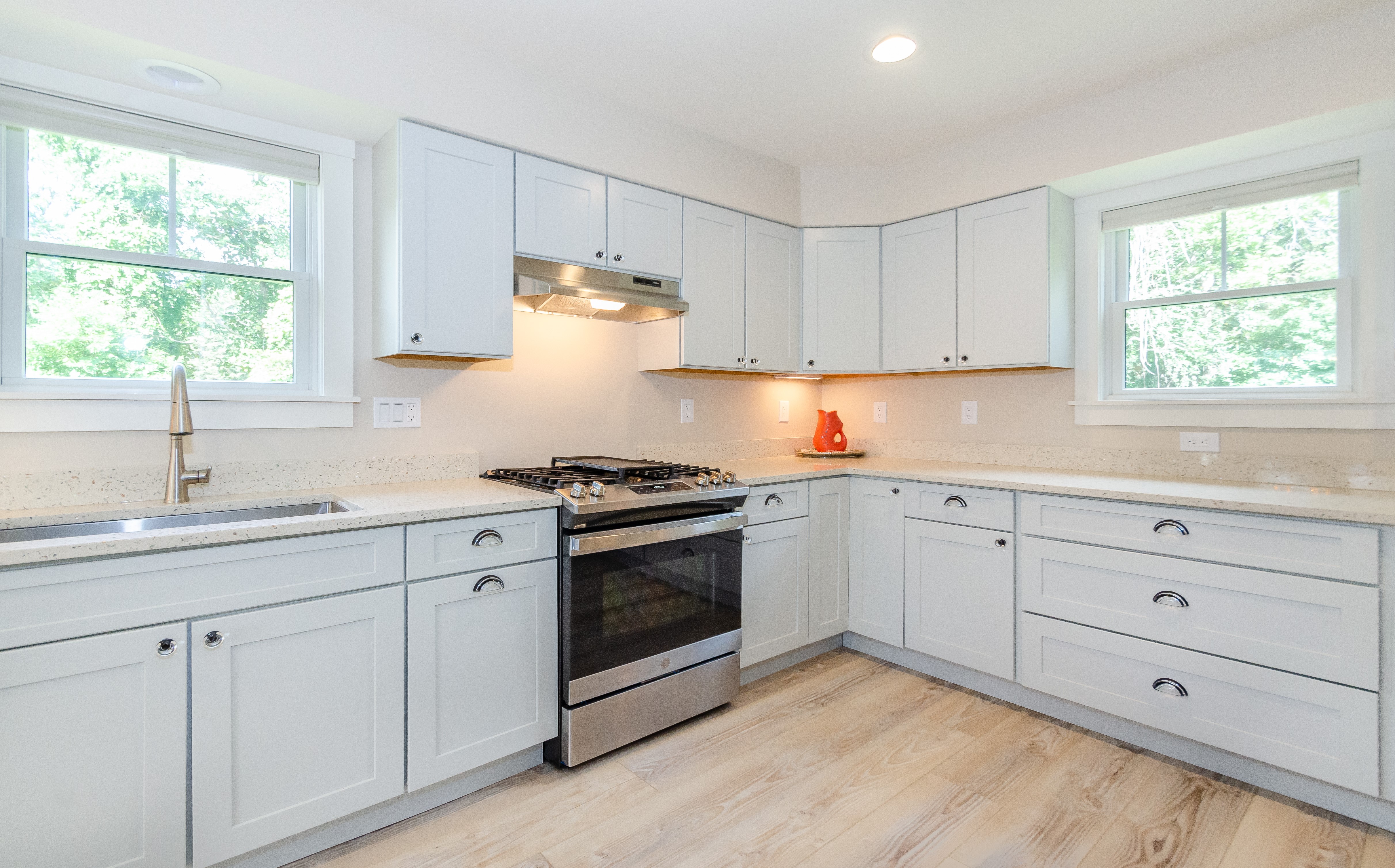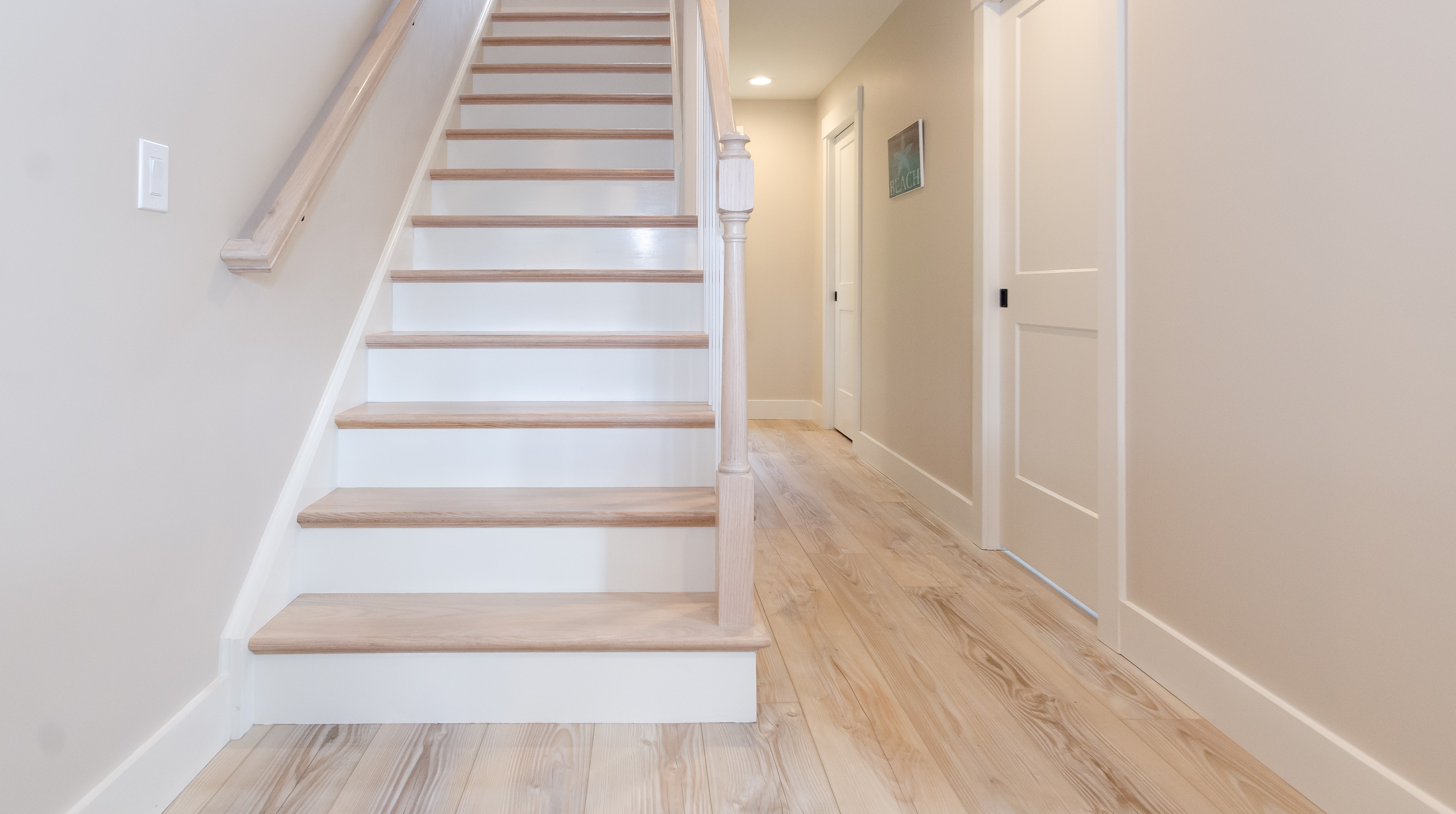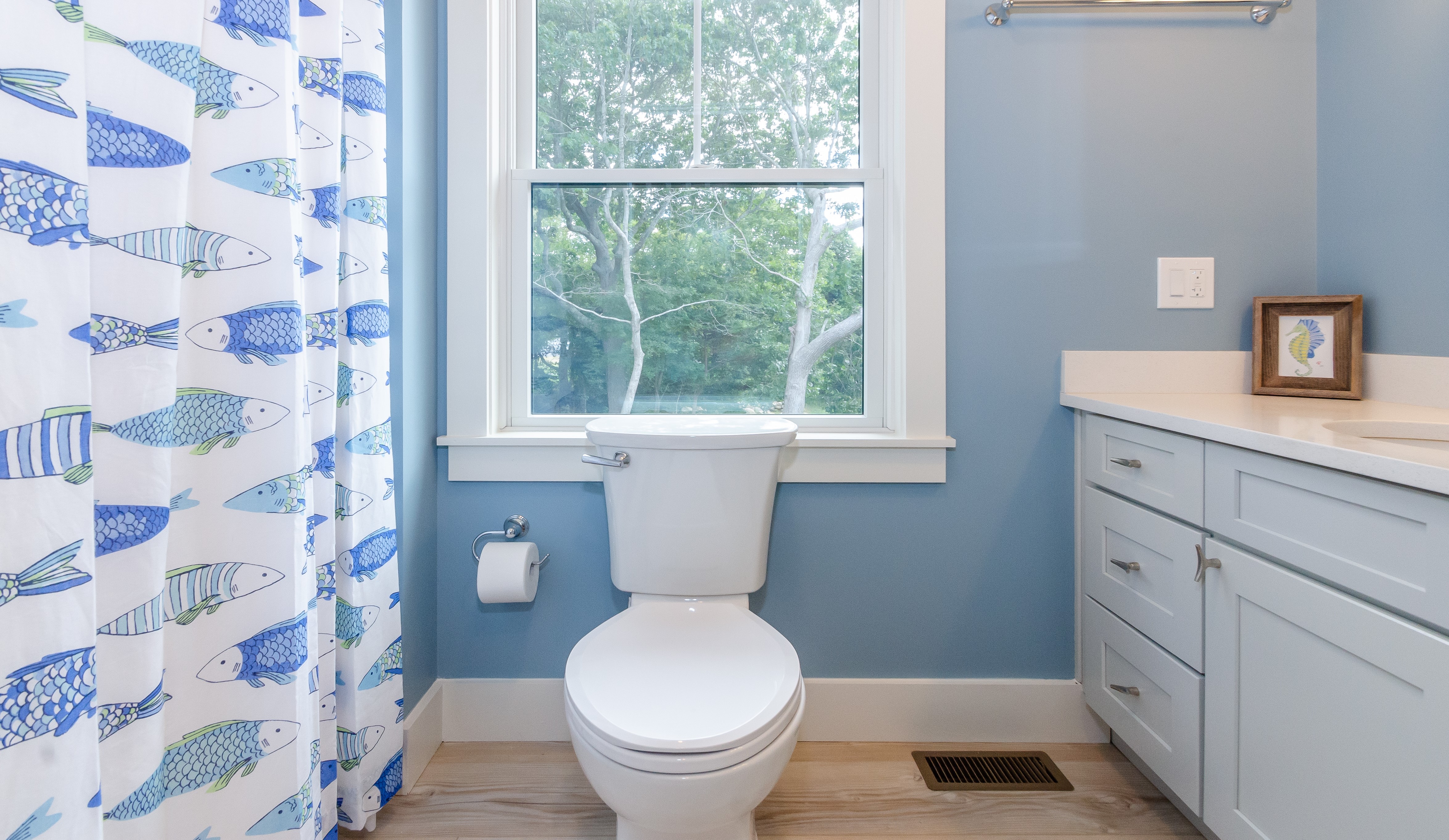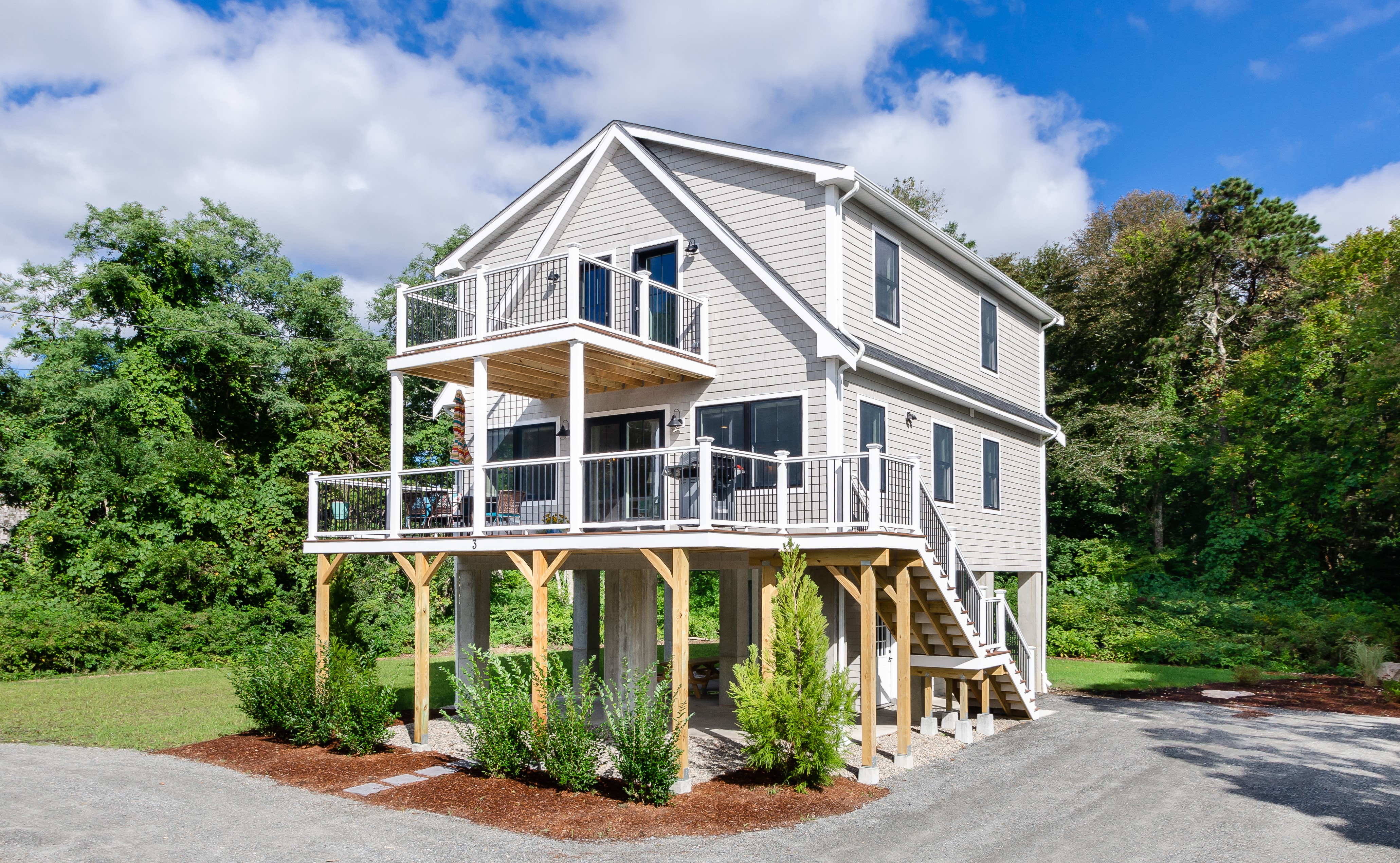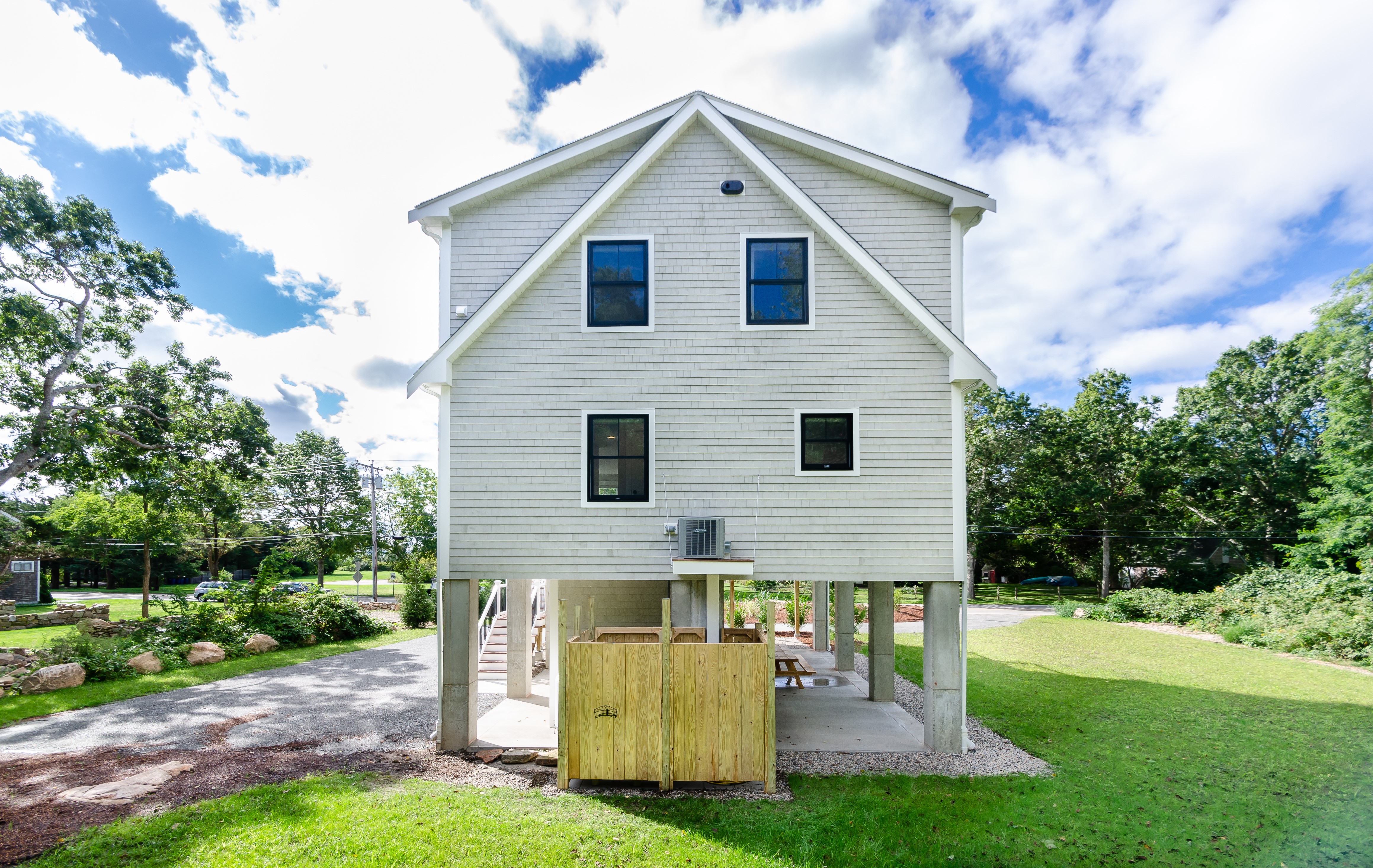 Interview With the Developers
This month's winning home comes from a Westchester Modular Homes and Southeastern Development Co. LLC project in Mattapoisett, Massachusetts. The relationship between the two companies goes back years. The two businesses have worked together for over a decade, and they attribute a solid connection to their success in the modular home industry.
Builder and Supplier: A Winning Combination
John Colucci is the vice president of sales and marketing at Westchester Modular Homes and has been with the company for 32 years. Dana Nilson started Southeastern Development Co. LLC about 20 years ago. The two have formed a strong bond professionally and personally for over a decade.
"It's been a great partnership," Nilson said. "I've really enjoyed it thoroughly and continue to do so.
"The professionalism and the quality of their product is exceptional. I know I have certain expectations, and they meet it every time, which has been great."
Home of the Month Summary
Location: Mattapoisett, Massachusetts
Stories:  2
Bedrooms:  4
Bathrooms:  2
High efficiency mechanical equipment located within the energy envelope, Andersen 400 series windows with lowE4 & heat lock glazing, closed cell spray foam insulation, zero maintenance exterior PVC, cedar and composite finishes, recycled glass & quartz counter tops, Coretec XL enhanced vinyl plank flooring
Contact Southeastern Development Co. LLC
Contact Westchester Modular Homes
Today's construction world has become highly competitive, especially considering the different types. Colucci's and Nilson's companies deal with modular homes and see stick-built homes as their primary competition. Colucci says Nilson's design quality is why their units get recognition.
"That's why our business models work so well together, because of Dana's level of quality and what we put into our product," Colucci said. "Anybody could be the lowest guy on the block, but not everybody is the best quality, highly respected builder out there."
The MHBA Home of the Month: January 2023
The winning home has a colonial design, and Nilson designed the house with cost in mind.
"The reason I came up with this design is the colonial is a very cost-effective product for John to manufacture in his factory," Nilson said. "So we rotated it to a gable entry-style home." It's a cape-style home, so Nilson decided to insert shed dormers and design a 12-by-12 cable overhanging.
This modular house is in Mattapoisett, Massachusetts, a town located within the Nasketucket Bay State Reservation. It's known for its Native American roots dating back many centuries. The home has two stories with four bedrooms and two bathrooms and features highly efficient mechanical equipment to save energy.
The windows are Andersen 400 series that feature heat-lock gazing and low emissivity with lowE4 glass. Its extra layers of coating protect the interior from intense UV rays in the summer. The home also features zero-maintenance PVC pipes on the exterior, quartz countertops and Coretec XL-enhanced vinyl plank flooring. The R-value of the home increases from closed-cell spray foam insulation.
Designing Modular Homes
Modular homes are known for their repeated sections. A company can churn out identical modules in a short time. However, Nilson takes a different approach. He meets with every customer and lets them describe what they want. From there, Nilson designs a house that fits them and takes time to answer all their questions. Colucci and Nilson prioritize clients' needs because they appreciate that residences are highly personal.
"All of my homes from day one have all been custom designed, and I chose to jump in on that," Nilson said. "I saw how much of a sales tool it really was to work with customers."
There are no preset models that customers choose from. Like winter snowflakes, these modular homes are unique. Some have similarities as Nilson looks back at his archive, but he crafts the houses with the owner in mind. He lets customers do the talking and listens to their ideas.
"I'm not trying to sell a house by 11 o'clock or anything," Nilson said. "And that's really how the sales work because people appreciate it.
"They don't all come in with a perfect idea of what they want. They come in with ideas."
Constructing Modular Homes
This home is a unique project for Nilson because it's the first one that resembles a short-term vacation rental. Families will enjoy it during the summer or Christmas holidays when some people travel north. Nilson says customers have already booked the unit fully for the summer of 2023. More are calling ahead of the 2024 season.
The home's design is intentionally smaller than a traditional house. It's under 1,800 square feet with small bedrooms because visitors are unlikely to arrive with a few months of clothing. However, the living spaces provide space for family time.
"This house offers such a great opportunity for those families to come back to visit their parents or grandparents with their kids," Nilson said. "It's a wide open space, so they have plenty of space to sleep, and there's lots of wide open family space."
Modular building has become prominent because of its shortened construction timelines. This home of the month took a little over five months from the order's placement until the construction's completion. This is typical for modular home construction.
Modular homes are typically quicker to construct than stick-built homes. Census data shows that traditional houses have averaged 10 months or longer in construction for most of the last decade. Economic struggles and advancements in construction ideas are why Colucci and Nilson are where they are with their businesses.
"The market has really pushed us and our industry into being more of a custom-type manufacturer," Colucci said. "We would shy away from certain designs that crossed the desk.
"We've now evolved from even more than just doing single family. We're doing apartment buildings and hotels. That was not commonplace 30 years ago."
Modular homes can take as little as three months from beginning to end. Buying the land, acquiring permits and designing the home extend the timeline to around four or five months.
Reaping the Benefits of Modular Building
The modular home industry has been growing over the past few decades as people look for more sustainable and efficient ways to build houses. The past two decades have hit the construction industry hard with the Great Recession, the COVID-19 pandemic, supply chain disruptions and more. The industry has had to evolve, and Colucci and Nilson see that with modular homes.
Labor shortages have been a significant problem. During the last housing crisis, a lot of professionals left the industry.
"When the Great Recession hit back in 2007, it lasted for such a long time," Colucci said. "Not a lot of people stayed in the business.
"A lot of people go out of the business, which meant that their kids didn't follow in their footsteps. So we've lost that whole generation of builders and skilled craftspeople because there just wasn't enough housing starts."
The COVID-19 pandemic didn't help the cause, either. The industry lost over a million workers during lockdowns and only recovered 80% of the workforce, leaving a gap of over 200,000 professionals needed.
Construction technology has evolved over the years but has escalated dramatically since the pandemic. Now, builders use software to design modular homes and shorten the timeline significantly. Though they build modular homes, Colucci says they're not much different from stick-built versions.
"What we do in our factory is we traditionally stick build," Colucci said. "We just do it in an environment that is more cost-efficient."
Building the modules indoors gives Colucci and other modular home builders an advantage because more elements are in their control. Constructing homes in a climate-controlled atmosphere is more advantageous than battling the elements. Modular building is stick building but in a more efficient manner.
Working With Southeastern Development and Westchester Modular Homes
Southeastern Development Co. LLC is in Marion, Massachusetts, and serves communities in the southeast section of the state, including Plymouth, Falmouth, Cape Cod and neighboring areas. Westchester Modular Homes serves nine states in the northeastern United States.
Explore more of MHBA's Homes of the Month submitted by modular home builders and manufactures around the country