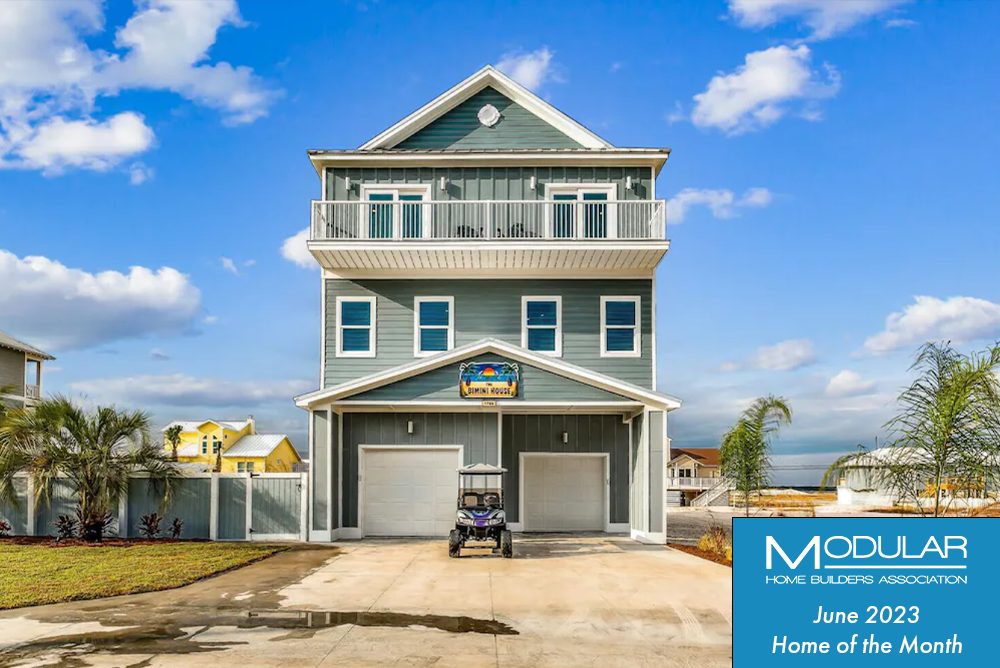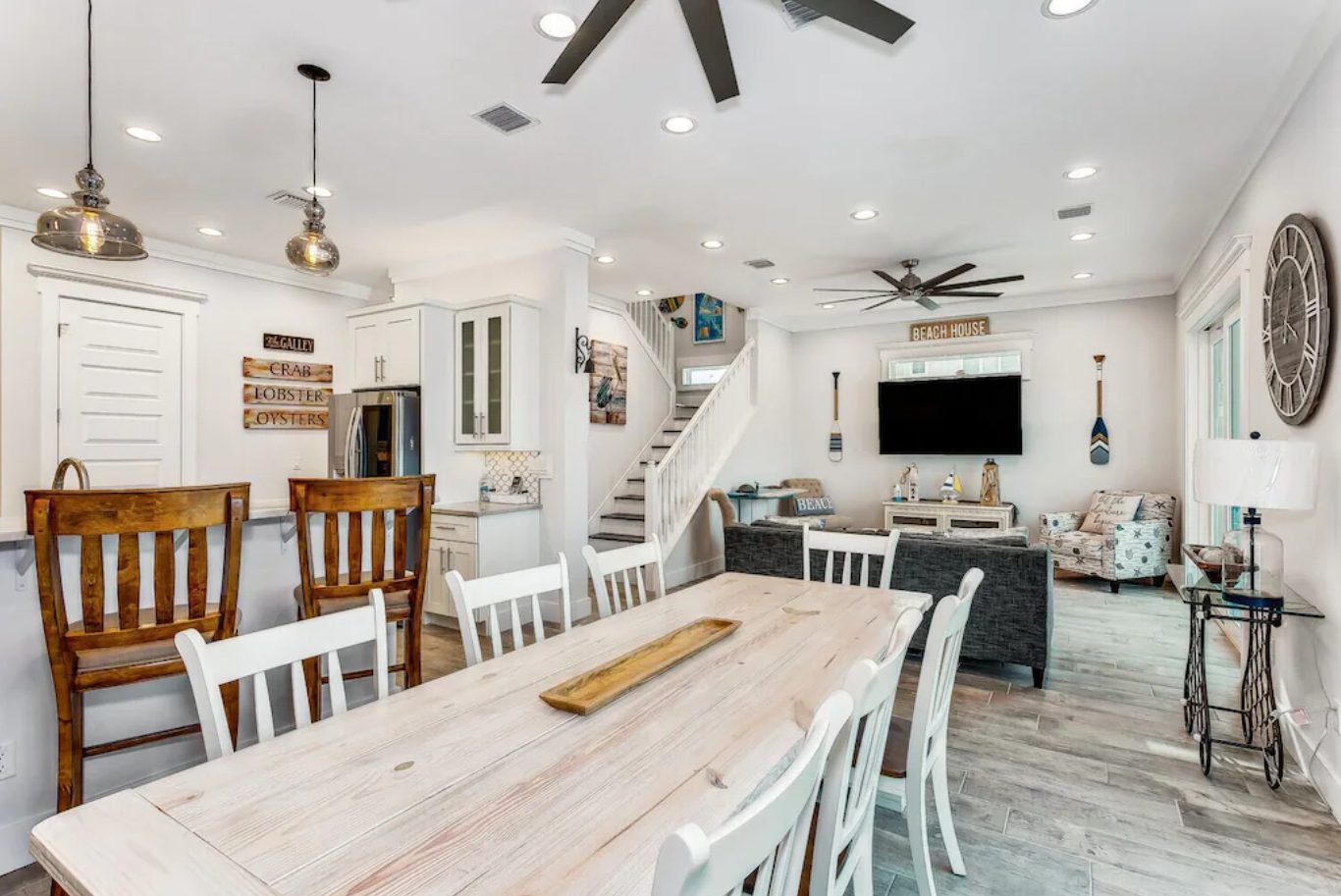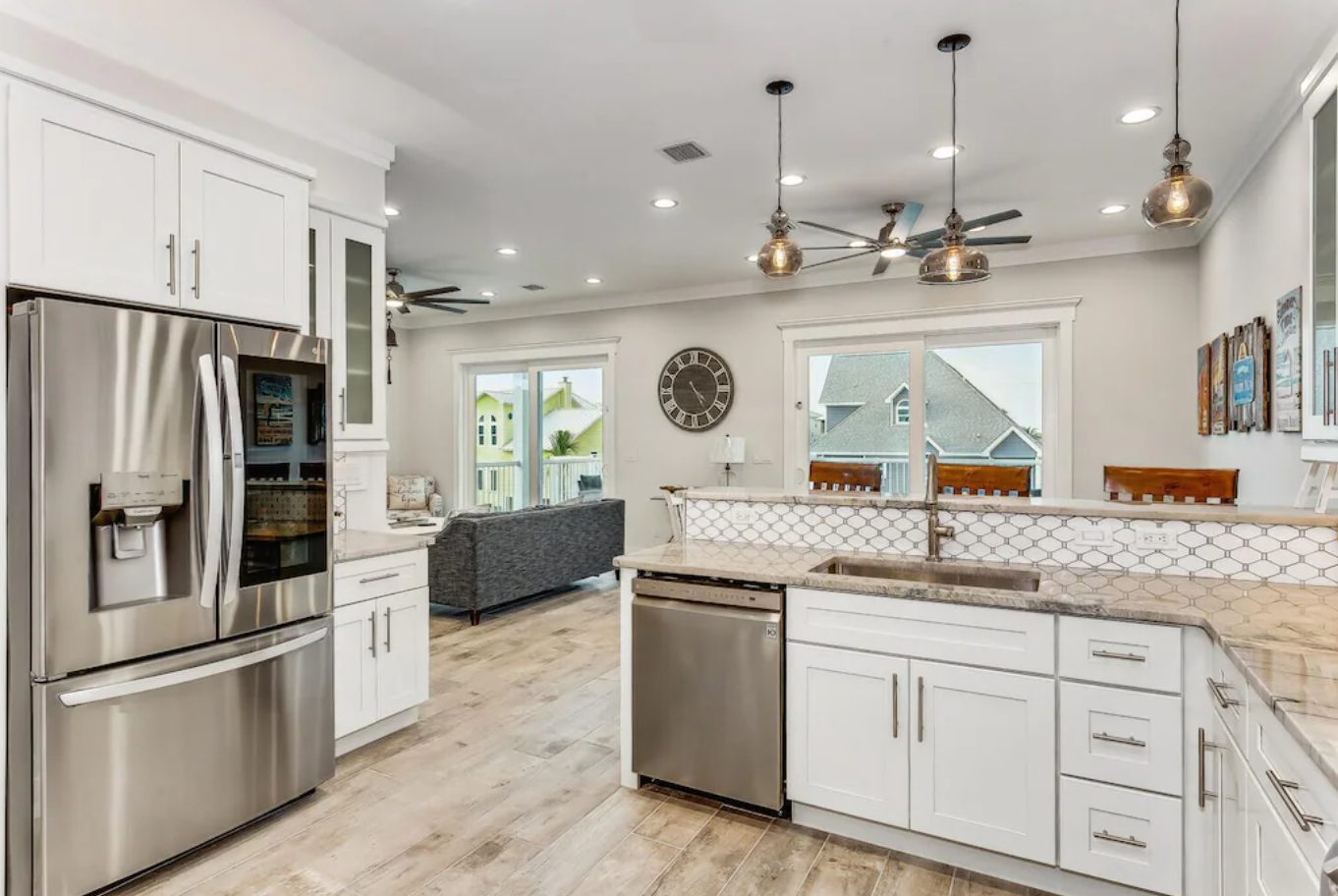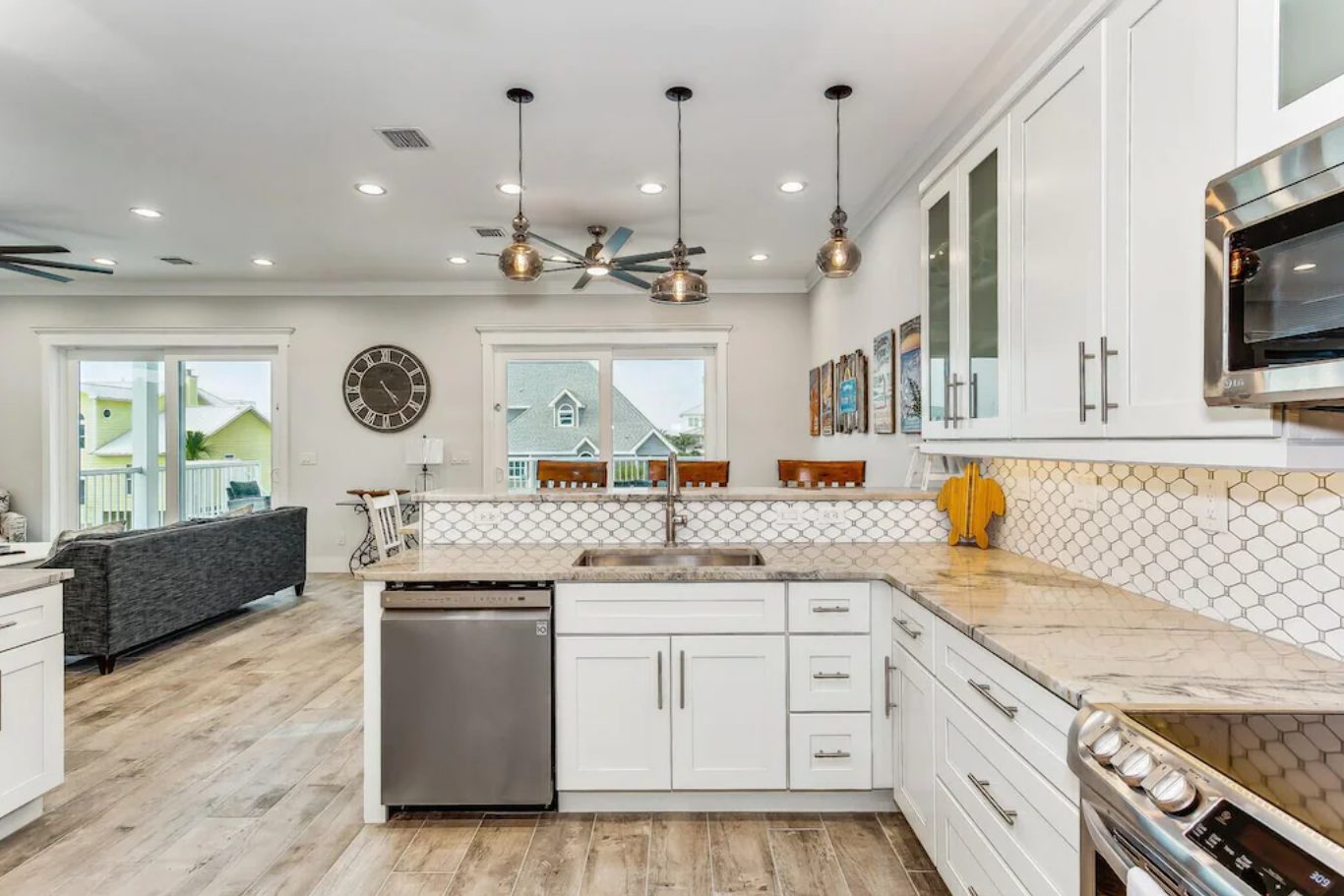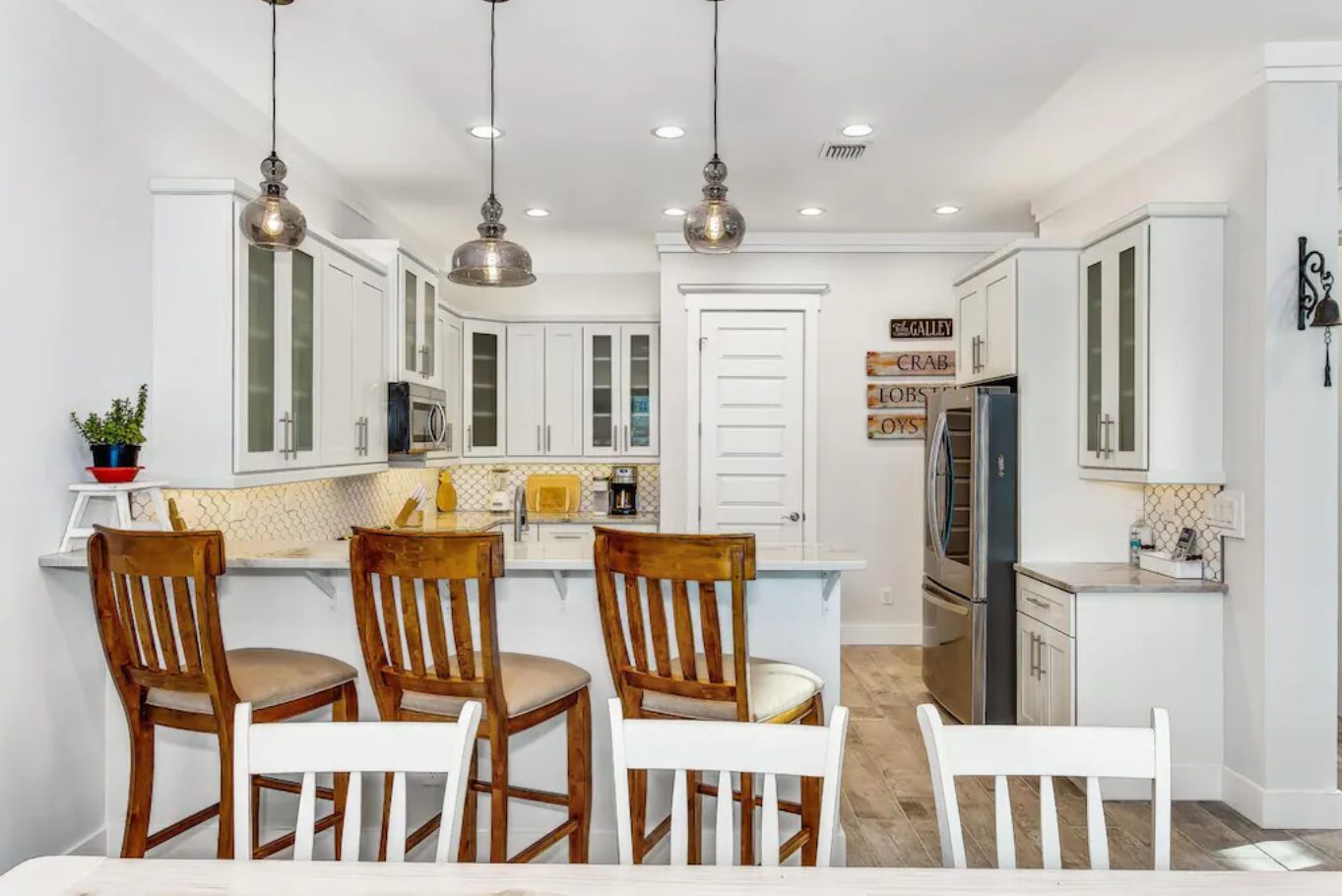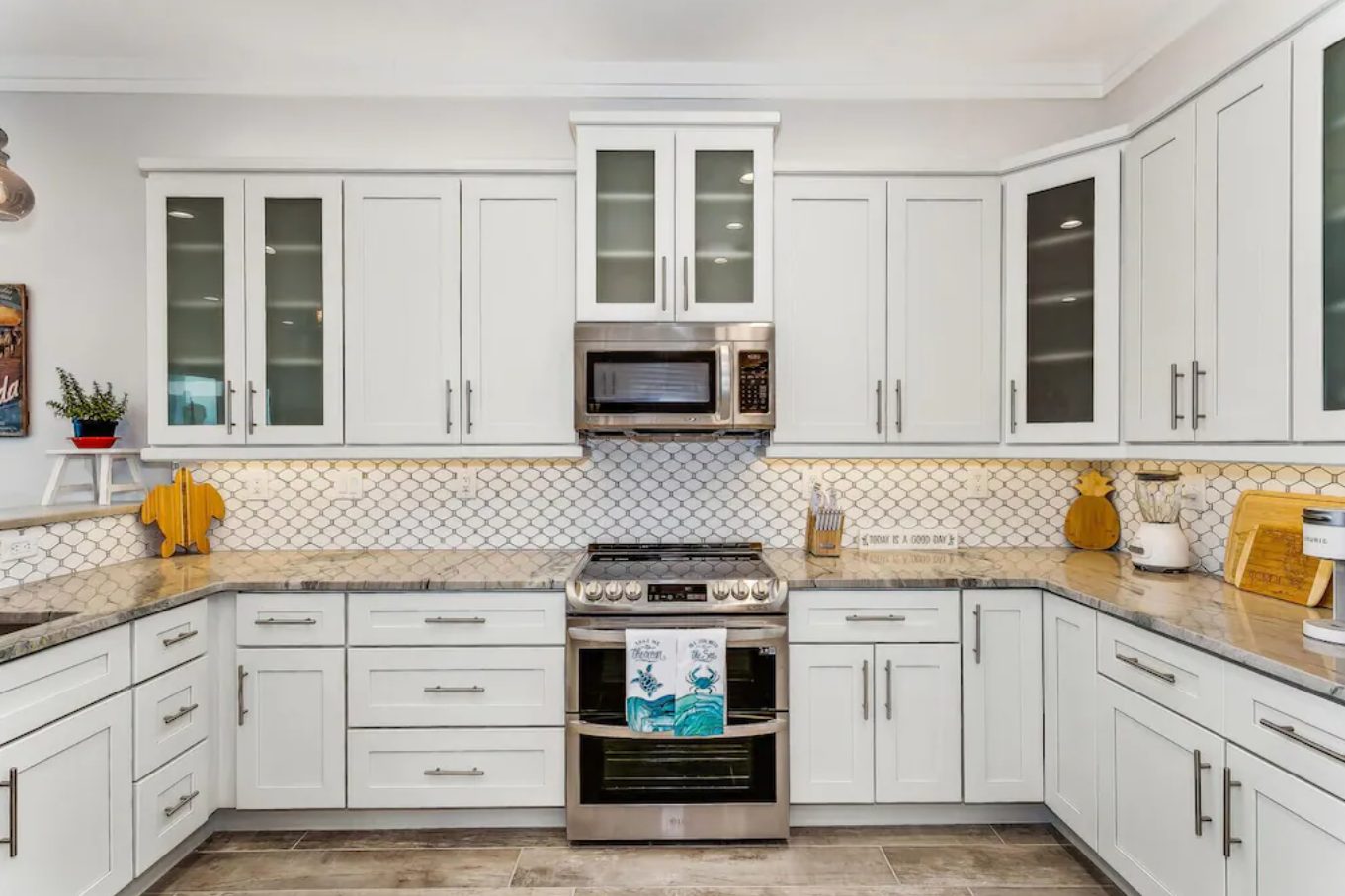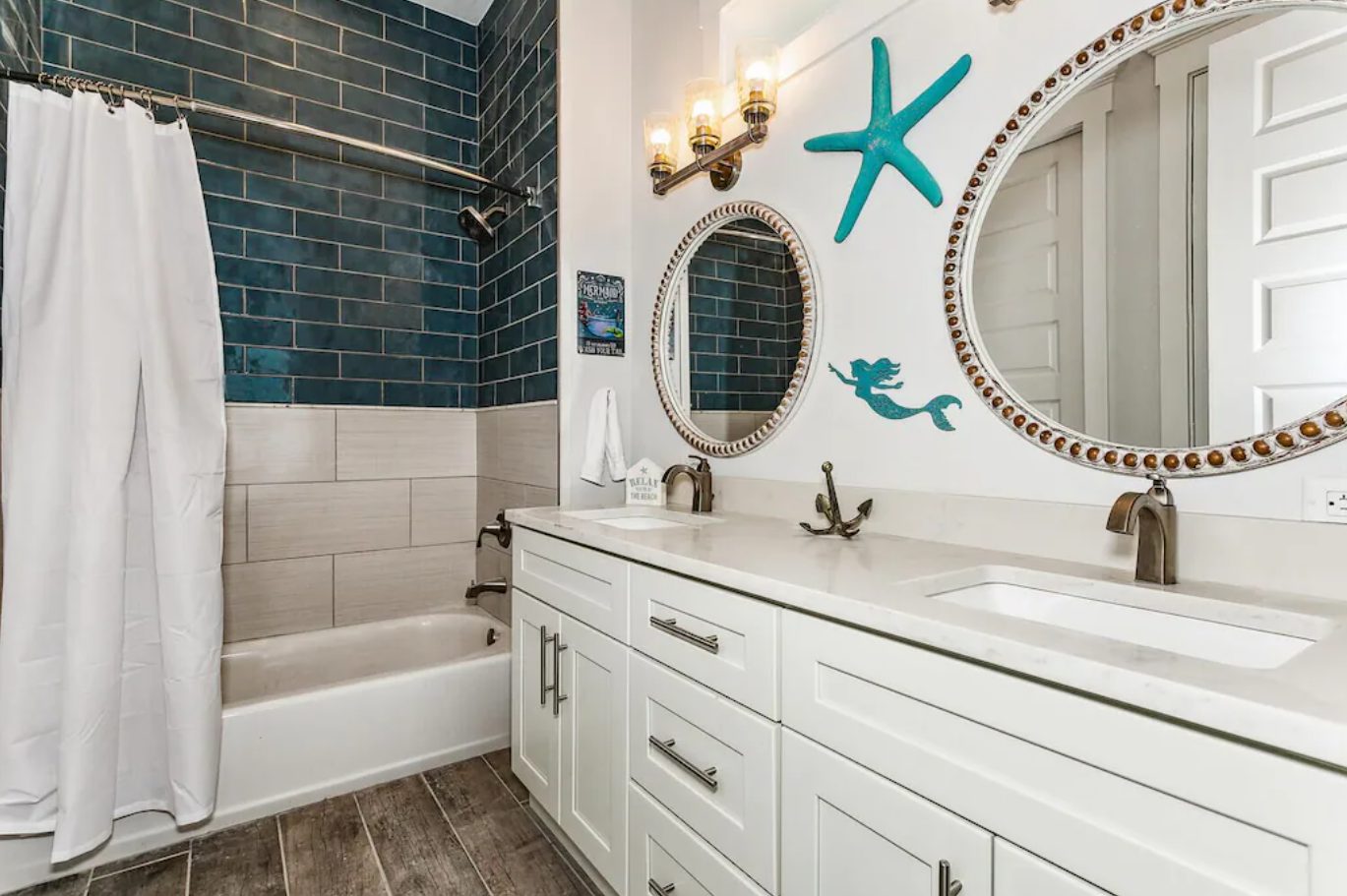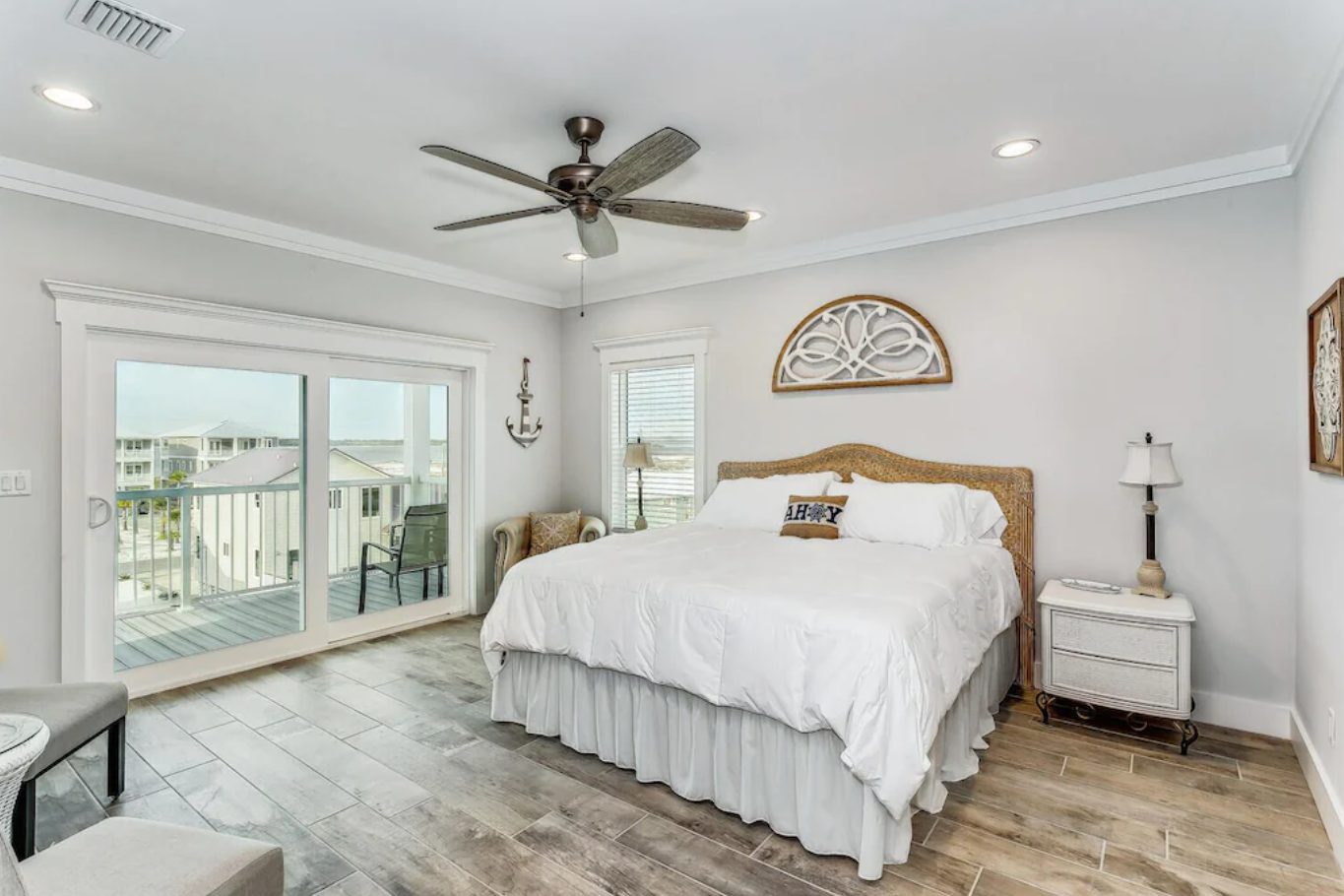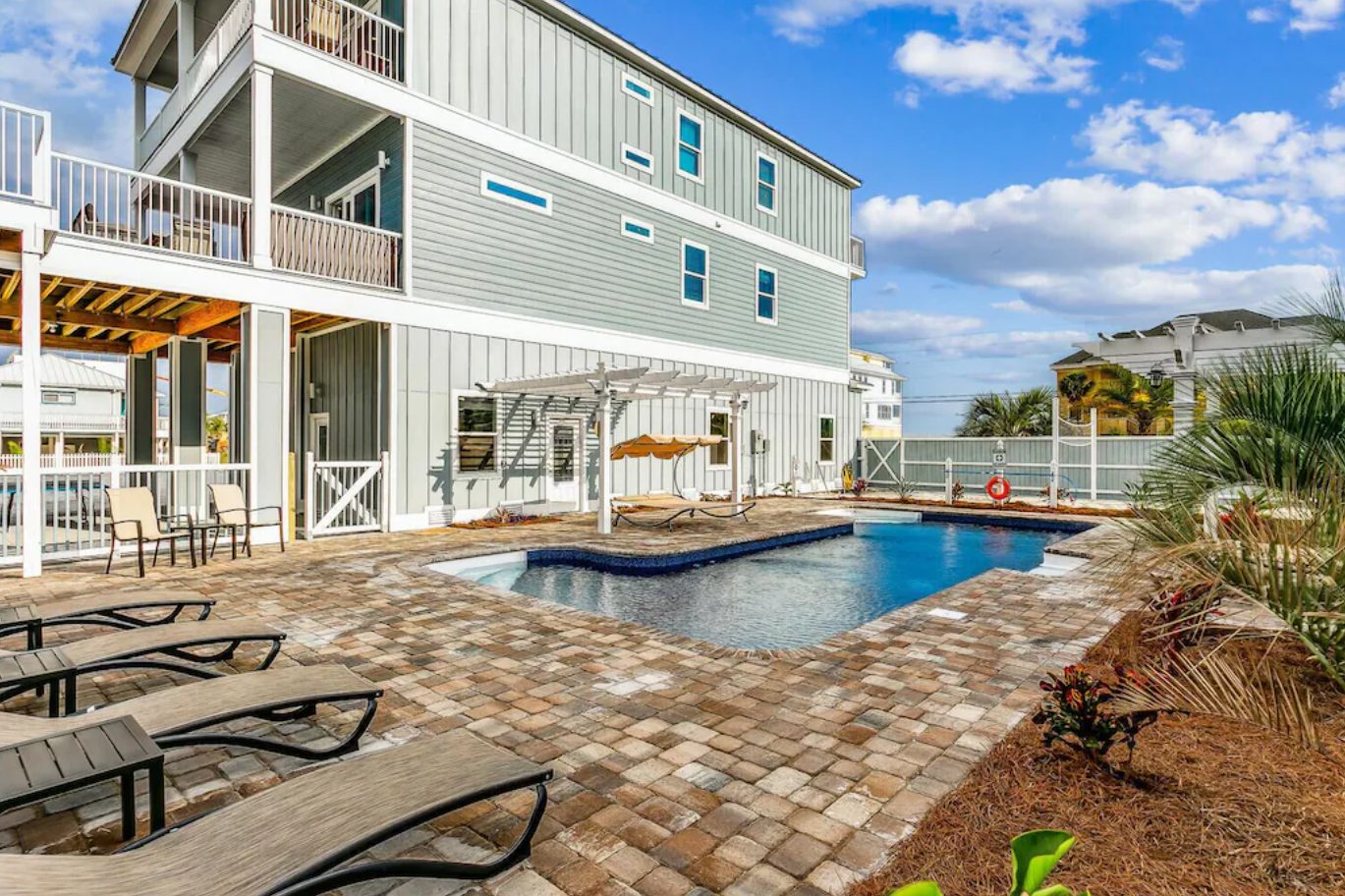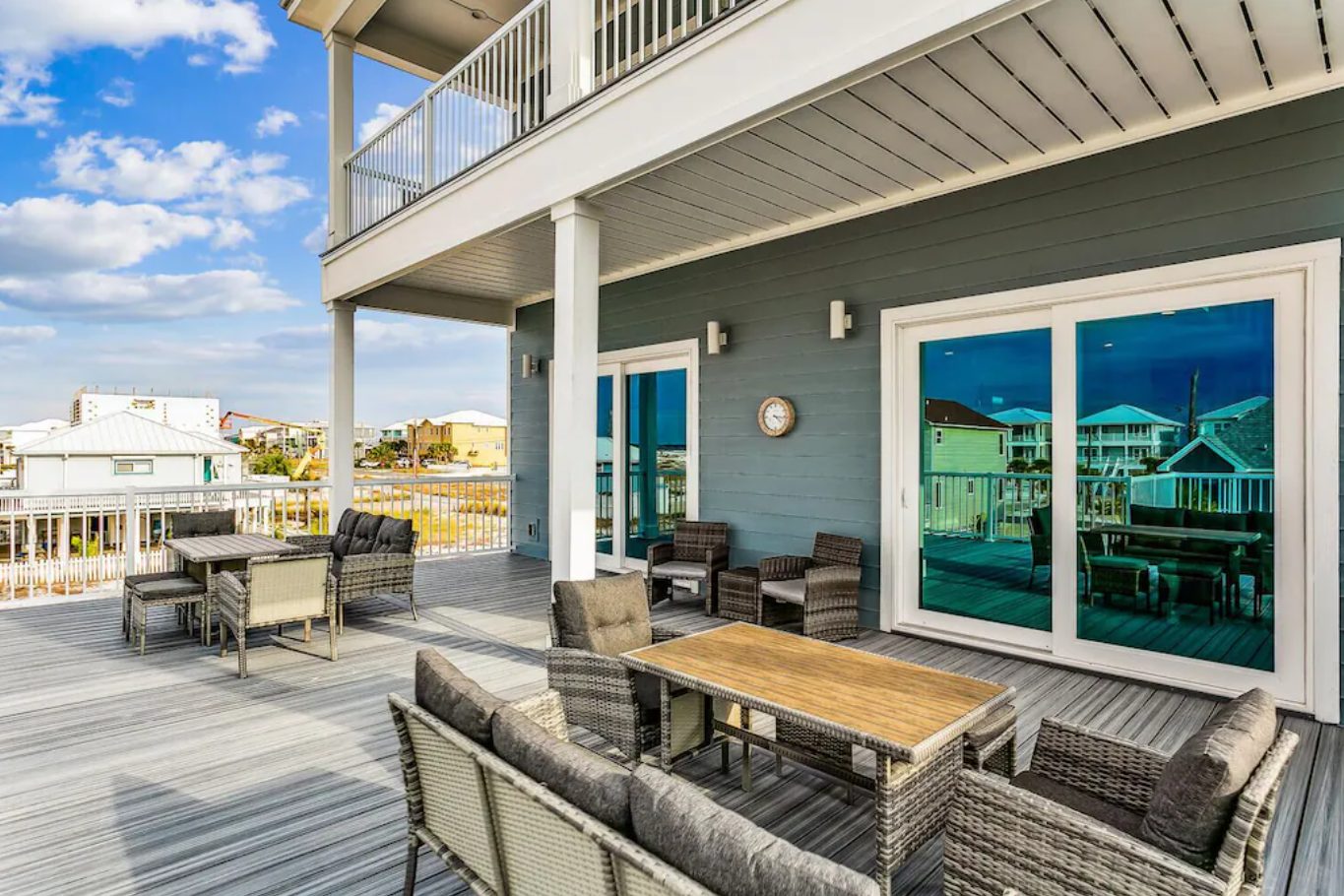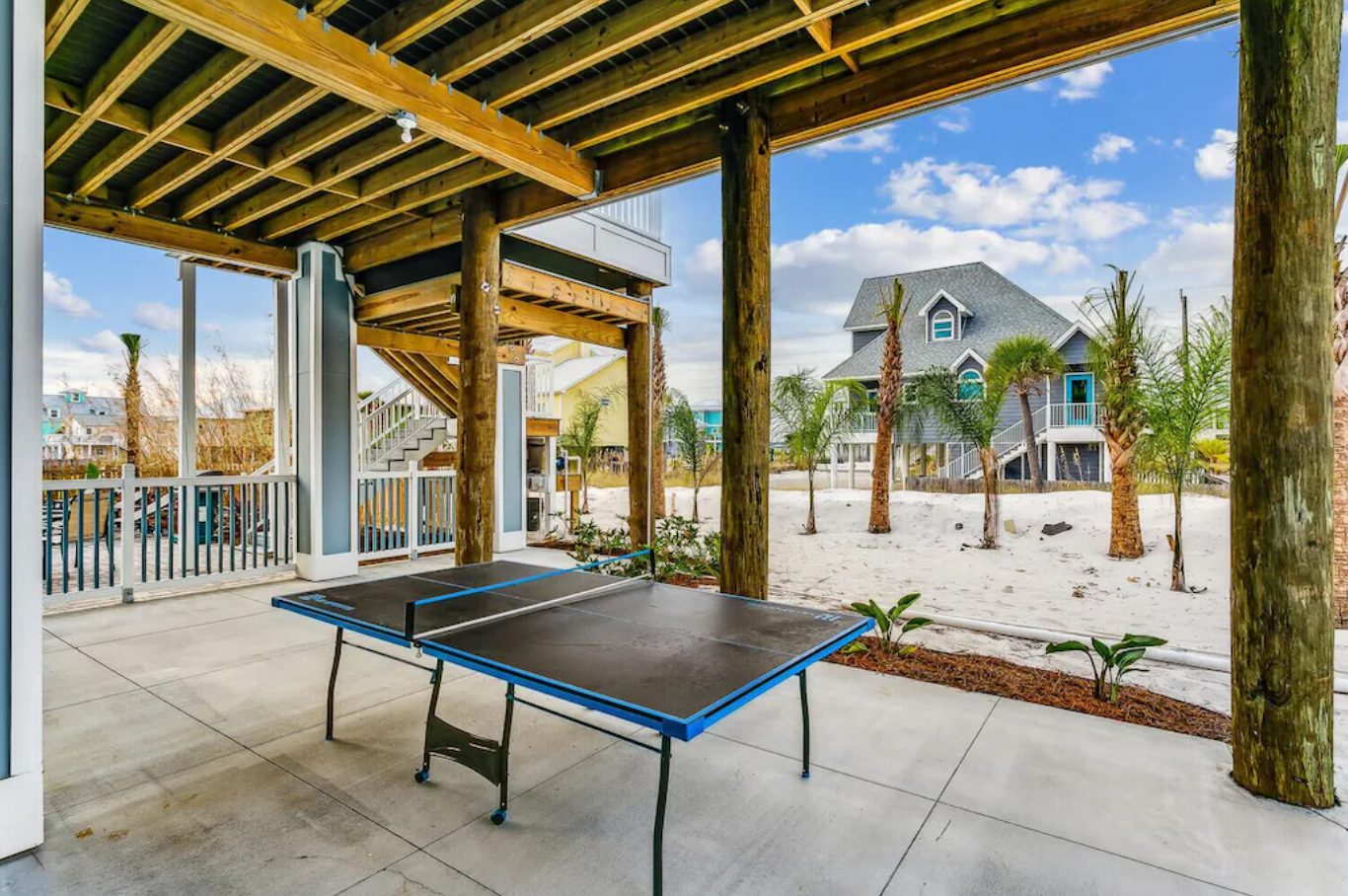 Home of the Month Interview
The MHBA Home of the Month for June 2023 is a beautiful custom home in Navarre Beach, Florida. This two-story house has everything you want in a beach property — beautiful interior designs and strong exterior finishings.
This home comes from Affinity Building Systems from Lakeland, Georgia. They worked with Coastal Premium Homes to build this beautiful house on the beach.
Building on Prior Success
Affinity Building Systems serves the Southeast United States and manufactures modular structures for various uses. You can purchase single or multifamily homes, hotels, office buildings and more. They've only been in business since 2009, but Affinity Building Systems has already influenced the industry as one of the leading modular manufacturers down South.
You may have seen the name Affinity Building Systems before with the MHBA. Affinity won the Home of the Month award in April and June of 2022 for a pair of homes on the Florida coast. The Gulf and Atlantic beaches are excellent places to build houses because of the ocean views and the coastal lifestyle. Affinity adopts beautiful coastal architecture and enables builders to create fantastic homes like this month's award-winning structure.
Constructing the Custom Home
Builders take great pride in the homes they construct. However, Marta Hardy — the Sales Manager of Affinity Homes — says Robert Suastegui pays close attention to every detail in his projects to make them excellent. Suastegui and Coastal Premium Homes have been integral to Affinity Building Systems success with beach houses. His homes often eclipse the $1 million price point on listings.
"He has very high-end finishes with very high taste and very high-quality standards," Hardy says. "He did most of the finished work himself."
Mr. Suastegui has built on the Florida coast by watching previous builders for inspiration. Hardy says Suastegui constructed several houses before the winning structure. Suastegui took responsibility for much of the work, showing how much he cares about his homes and the effort he puts into them.
"He was very concerned about the fit and finish," Hardy says. "He still did a tremendous amount of work on this particular house.
"I can tell you he did a lot, but we did a lot more on this one than we did on the previous houses."
Home of the Month Summary
Location: Navarre Beach, Florida
Stories:  2
Bedrooms:  5
Bathrooms:  5.5
A stunner! This 2-story custom Affinity home in Navarre Beach has it all. With a total of 5 bedrooms, 5.5 bathrooms, a Living Room on the lower level, Family Room on the upper level, and 2 Laundry rooms, every inch of this 3,120 sq ft home is put to great use! It was engineered to withstand 180 mph wind speeds and includes impact resistant windows and doors. The glass in the windows is Turtle Glass treated with a special coating, meant to protect marine sea turtles from hatching away from their natural habitat. Step outside to balconies and porches galore, which began as factory installed porches and were enhanced on-site by the builder to transform the space into the overall look. The list goes on... a hot tub, in-ground pool, volleyball court, and concrete pad under the home for versatile use were installed to make this home truly an entertainer's dream.
This home will really make you say, "I'm on island time!" once you step on the property.
Contact Affinity Building Systems
Accounting for Weather
Building on the coast can be challenging because of the hurricane threat — especially in Florida. Research shows over 40% of hurricanes have hit Florida since tracking began.
The home features engineered windows with impact-resistant windows and doors. The structure can withstand wind speeds up to 180 mph and reduces its flood risk by being high off the ground.
Mr. Suastegui and the builders chose turtle glass for the windows because of the environmental impact regular glass has on the turtle population. The Florida building code the dark color requires turtle glass to deter sea turtles from heading the wrong way. Turtles gravitate toward moonlight, so the home's tinted windows protect local wildlife from confusion.
Looking at the Winning Home
Walking inside, you feel like you're in an island paradise. The custom home features five bedrooms and 5.5 bathrooms. Hardy says the builders designed the house as a rental, so it's ideal for family and friends on a beach vacation, or as a winter getaway.
Beach houses can become cramped when under 1,000 square feet, but that's not a problem with this modular home. At 3,120 square feet, there's plenty of room to celebrate coastal living. The home features two floors with large common areas on each level for everyone to hang out. Large groups can take advantage of the two laundry rooms in the house, making cleaning much more manageable.
Step outside and you'll see family fun right on the property. The modular home features a volleyball court, a hot tub, an in-ground pool, and a concrete pad to place a ping-pong table or anything else you like.
You can't forget about the views. The home has factory-installed porches to add to its comfort. The spacious back patio fits several couches and chairs to overlook the Gulf of Mexico. With the porches and balconies, there's not a bad seat in the house.
Benefiting From Modular Building
Modular building has become a promising strategy for the construction industry. You can cut costs and improve your efficiency with these prefabricated houses, and that's what Affinity Building has seen with this project and others.
Speeding up the Process
Modular building timelines are typically much shorter than stick-built homes. You can build a modular home in three weeks once the specifications are ready. Hardy says modular building made construction more efficient and moved up the timelines.
"We're still able to build the modules themselves while he's getting the permitting done," says Radke. "Everything is ready, and so that sped up the process quite a bit."
You can still see delays from commercial vehicles delivering the prefabricated parts. For example, the weather can damage cars, cause accidents or close major highways. Still, they're quicker than stick-built projects.
U.S. Census data shows building a stick-built house takes seven to 12 months, depending on the location. Supply chain disruptions and labor shortages could make you wait even longer. Your construction timelines can quickly suffer from weather events — especially in coastal areas. Delays cause headaches and backlogs that frustrate all parties involved. Modular manufacturing companies like Affinity utilize climate-controlled factories to do most of the work beforehand.
Piling System
Another benefit of modular building is the piling system. Typically, you drive a pile foundation into the ground to support the structure. It becomes tougher in Florida when you have homes over 10 feet above the ground.
Hardy says she's seen construction sites where workers are banging the floor system, leading to more challenging work. However, with modular building, it's much easier because of your prefabricated pieces.
"The piling system makes things go much faster," Hardy says. "You can just pick the whole thing up and put it into place."
Weather Resistance
Florida is no stranger to bad weather. The Sunshine State often sees rain in the mid-to-late afternoon with a chance of worsening storms. Precipitation and severe weather threaten homes, but you're better off in a modular building. These houses stay dry during construction and last a long time when construction is complete.
"In Florida, you can guarantee it's going to rain every afternoon, and so your materials are kept dry," Hardy says. "All the things that make modular special are even more desirable in this type of weather-related market."
Training for the Future
Affinity Building Systems directly works with builders to create modular homes and Hardy says the business trains for the future. Each quarter, Affinity holds a builder training to support the future of construction. She says 250 professionals have come through the program, representing over 180 contractors.
The future of construction is moving to modular. Businesses like Affinity Building Systems are pushing the industry forward.
Explore more of MHBA's Homes of the Month submitted by modular home builders and manufactures around the country