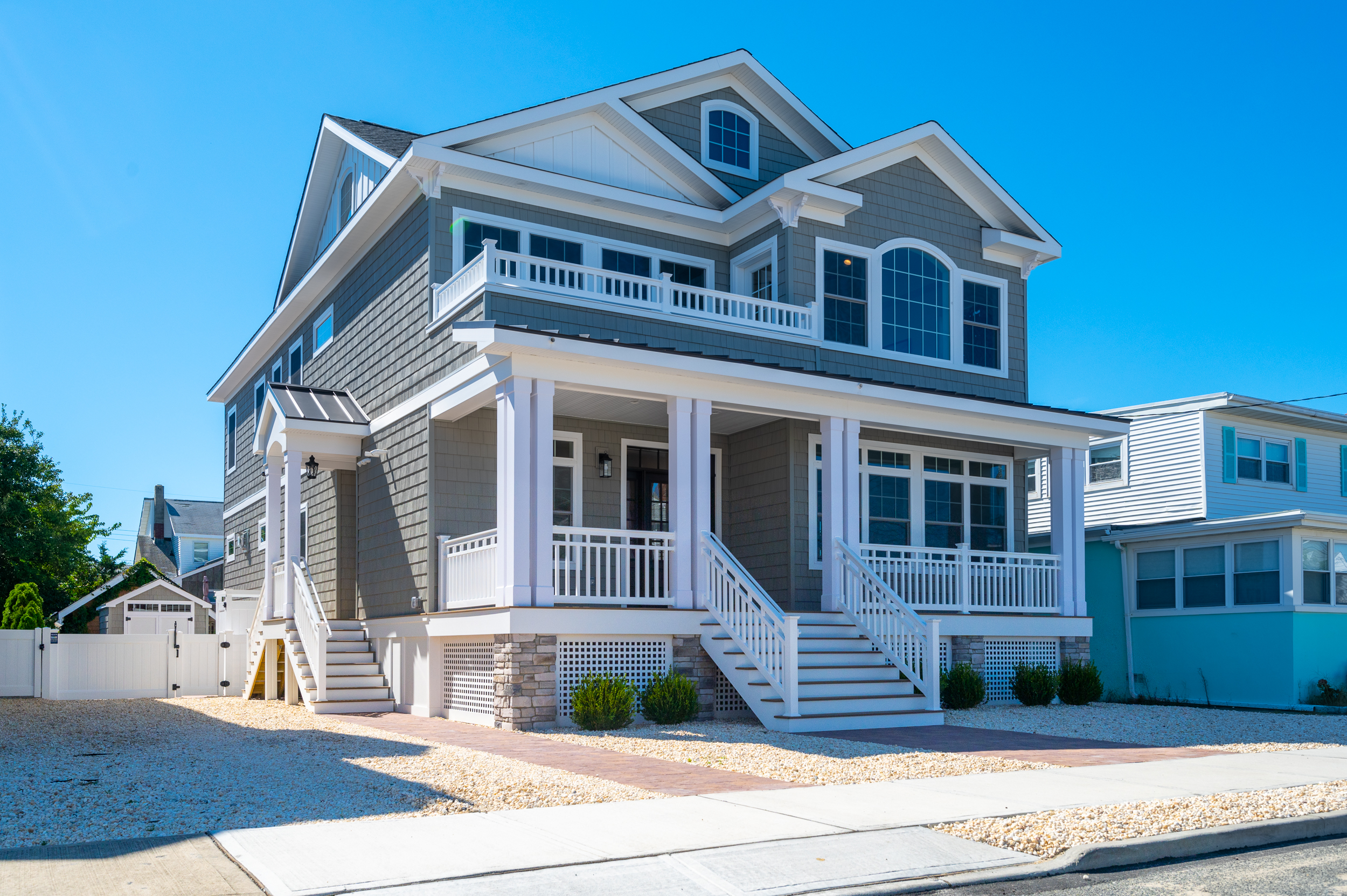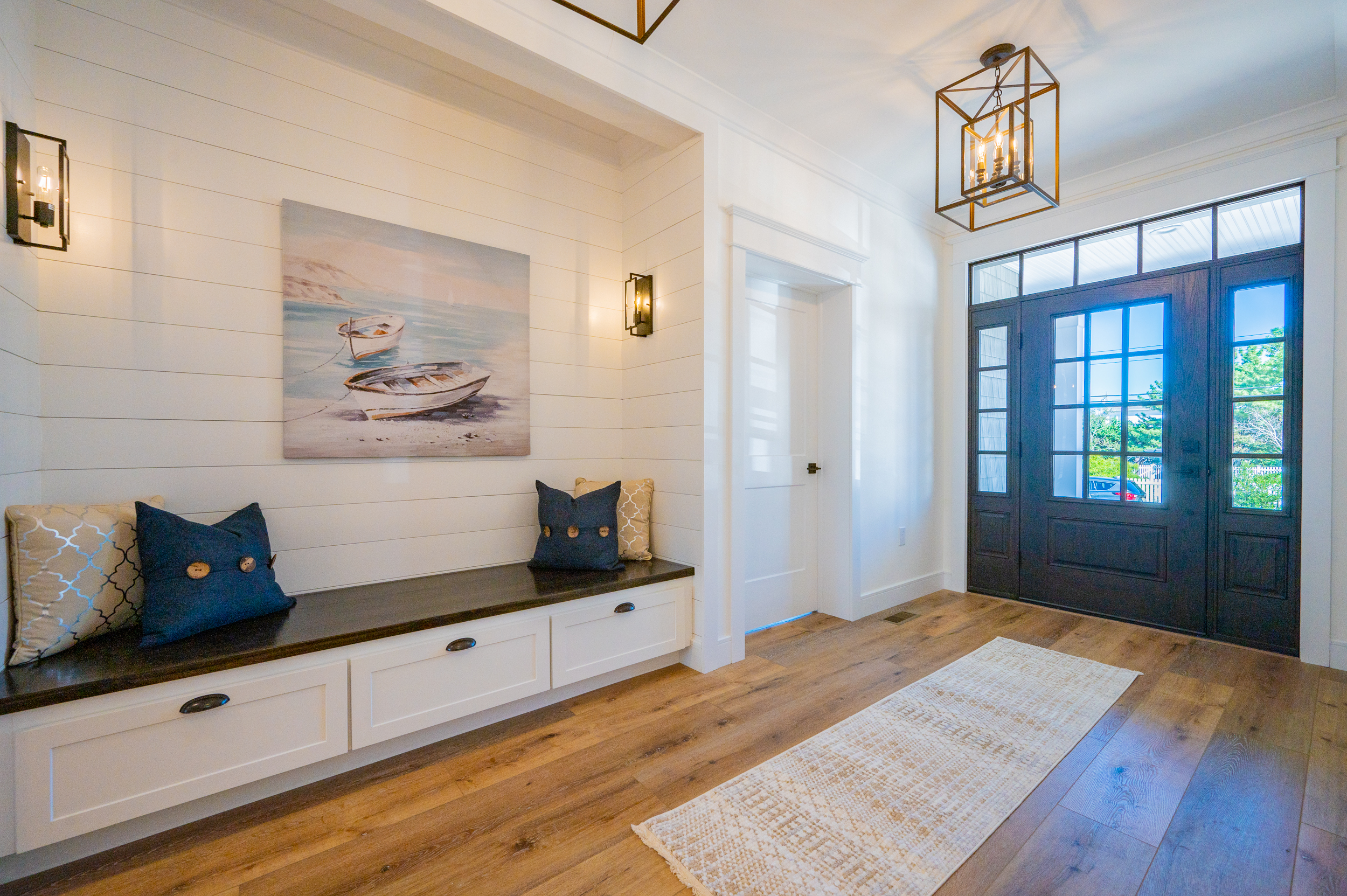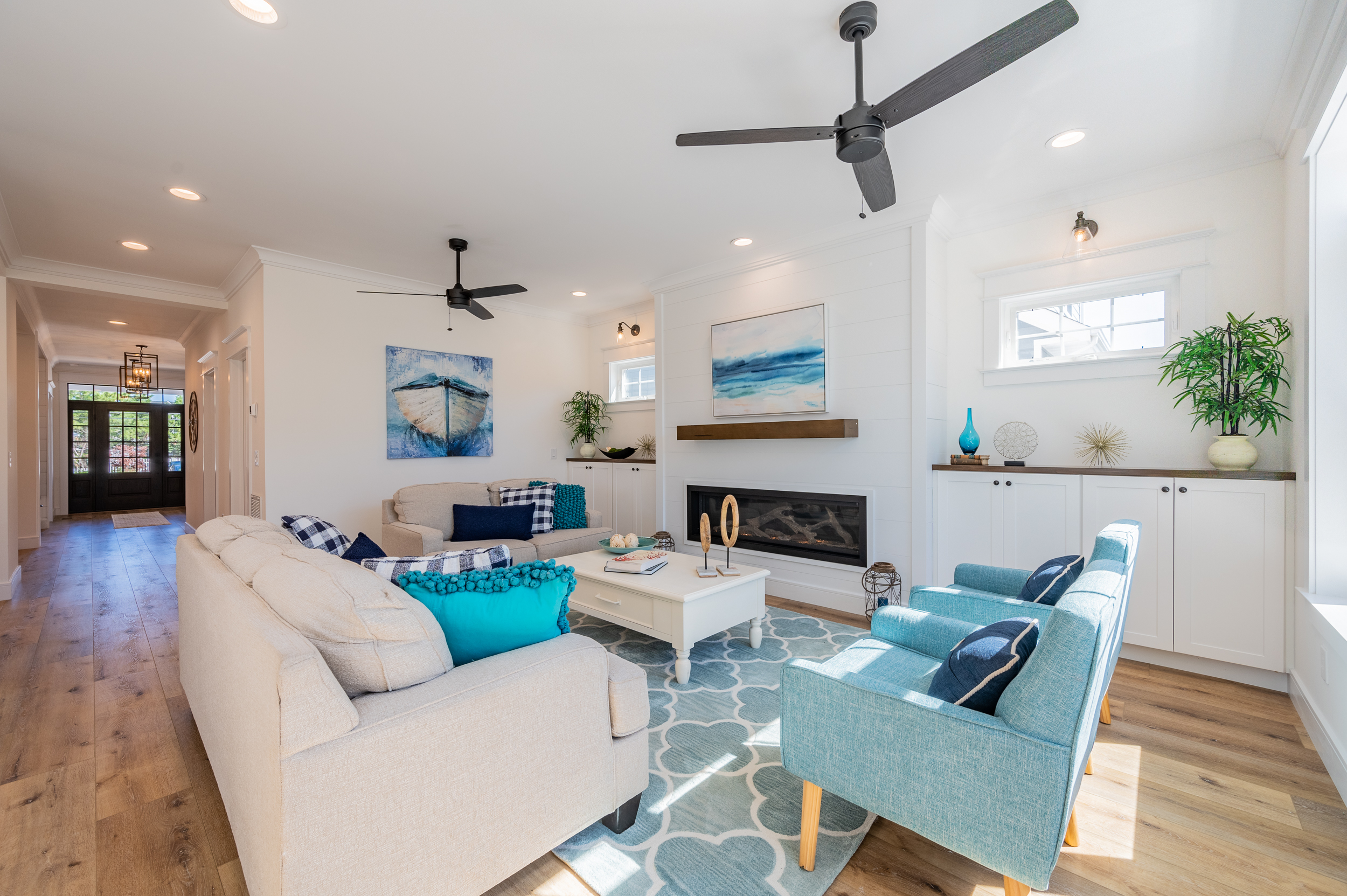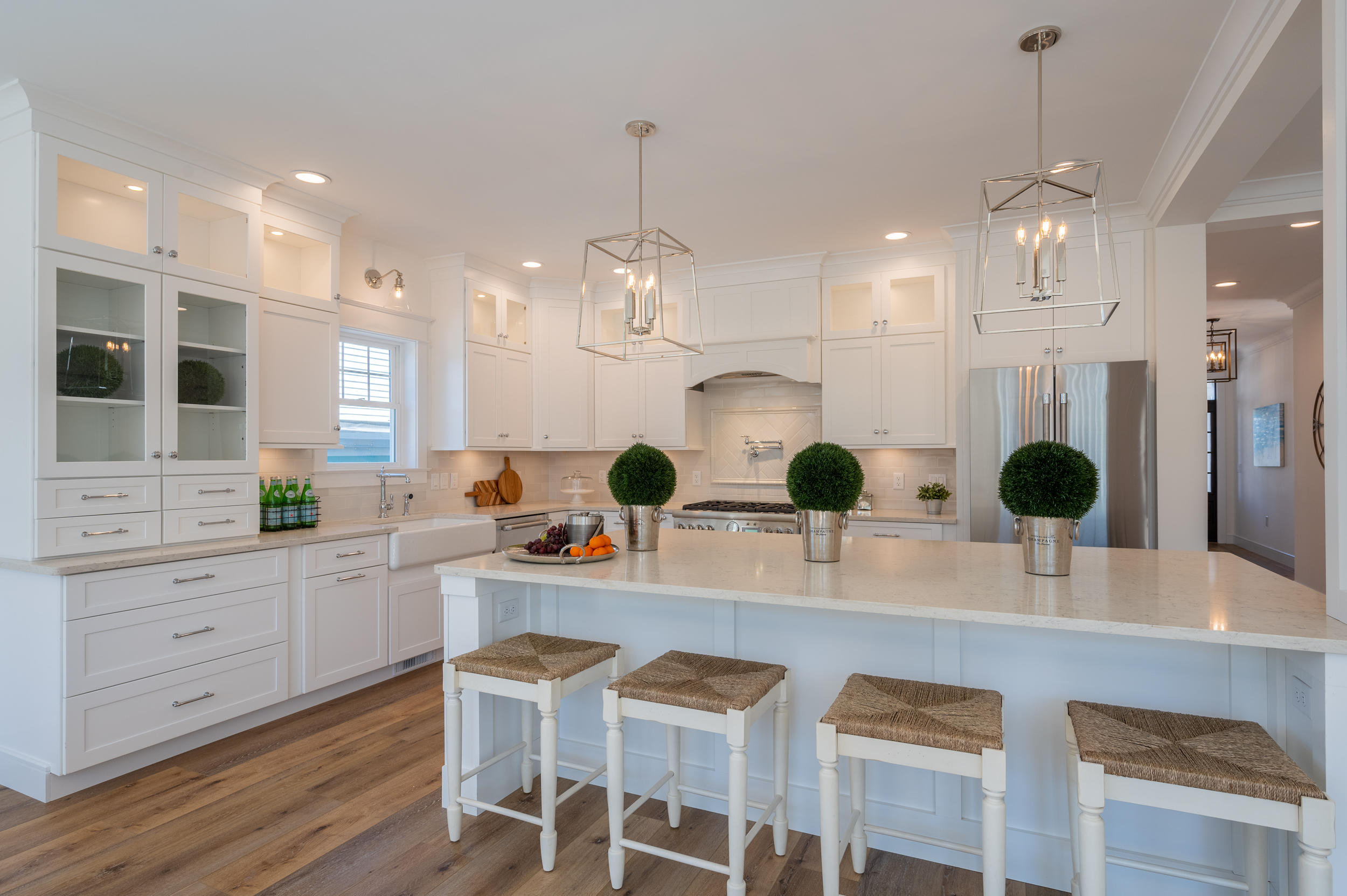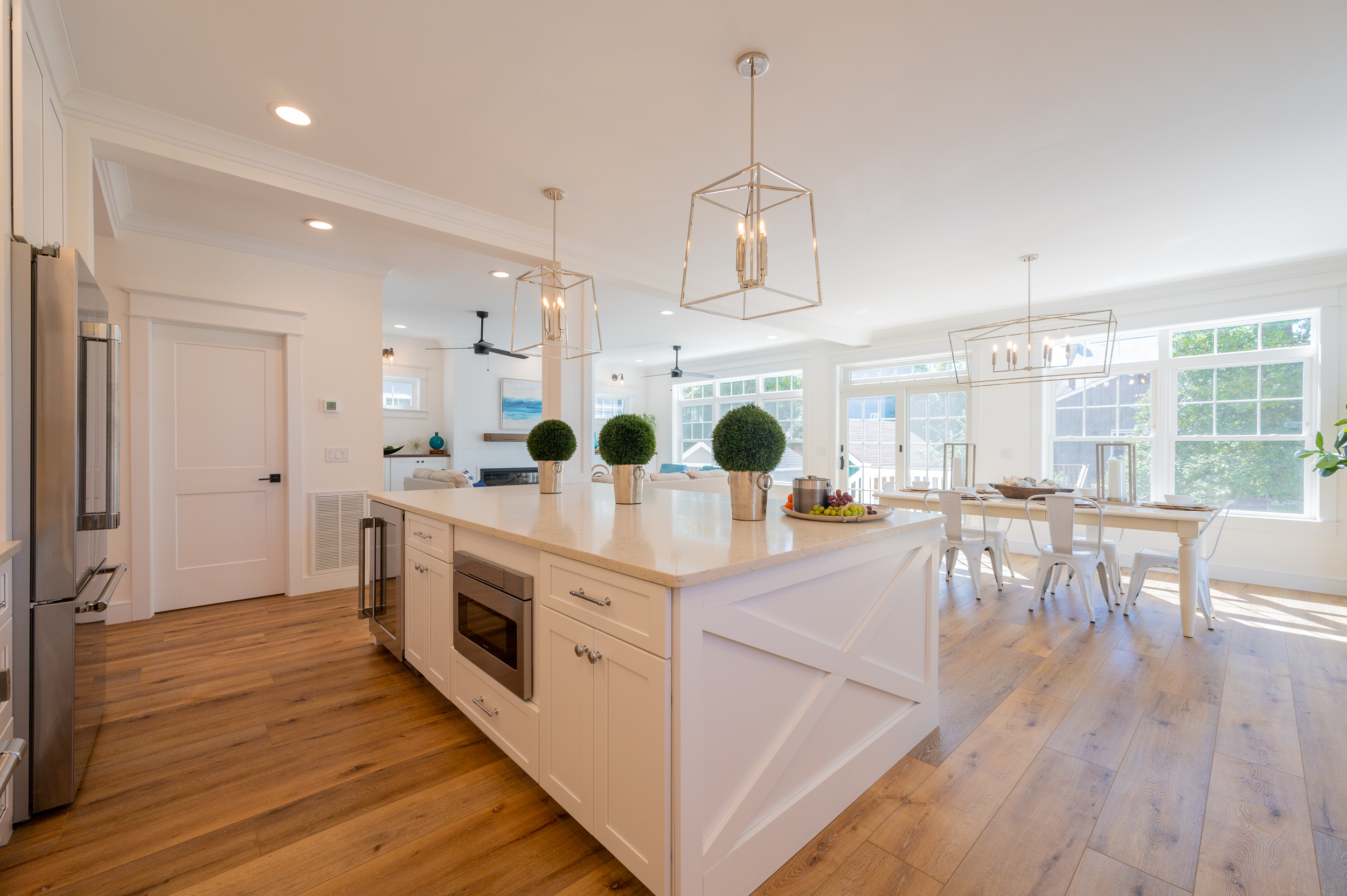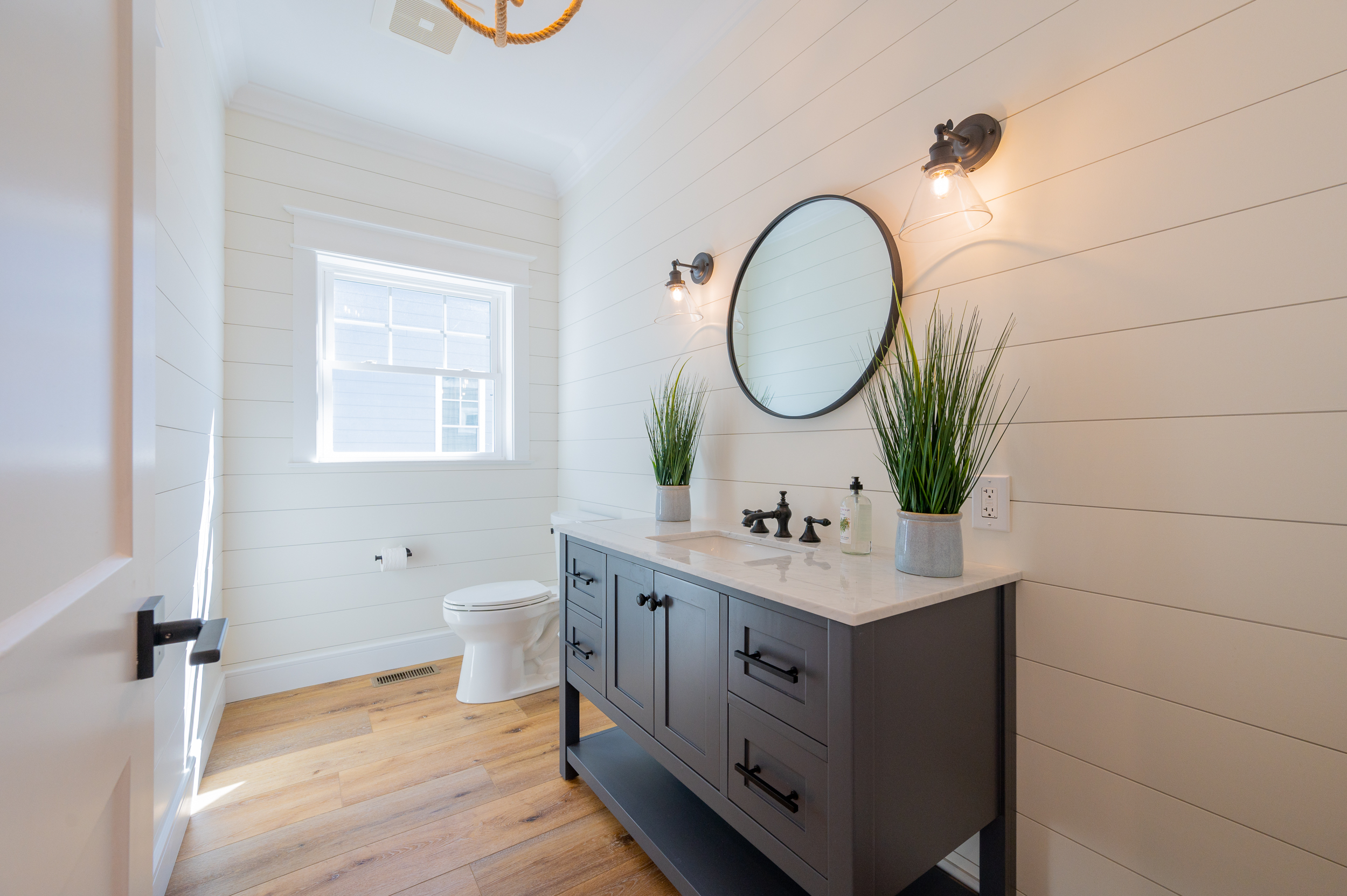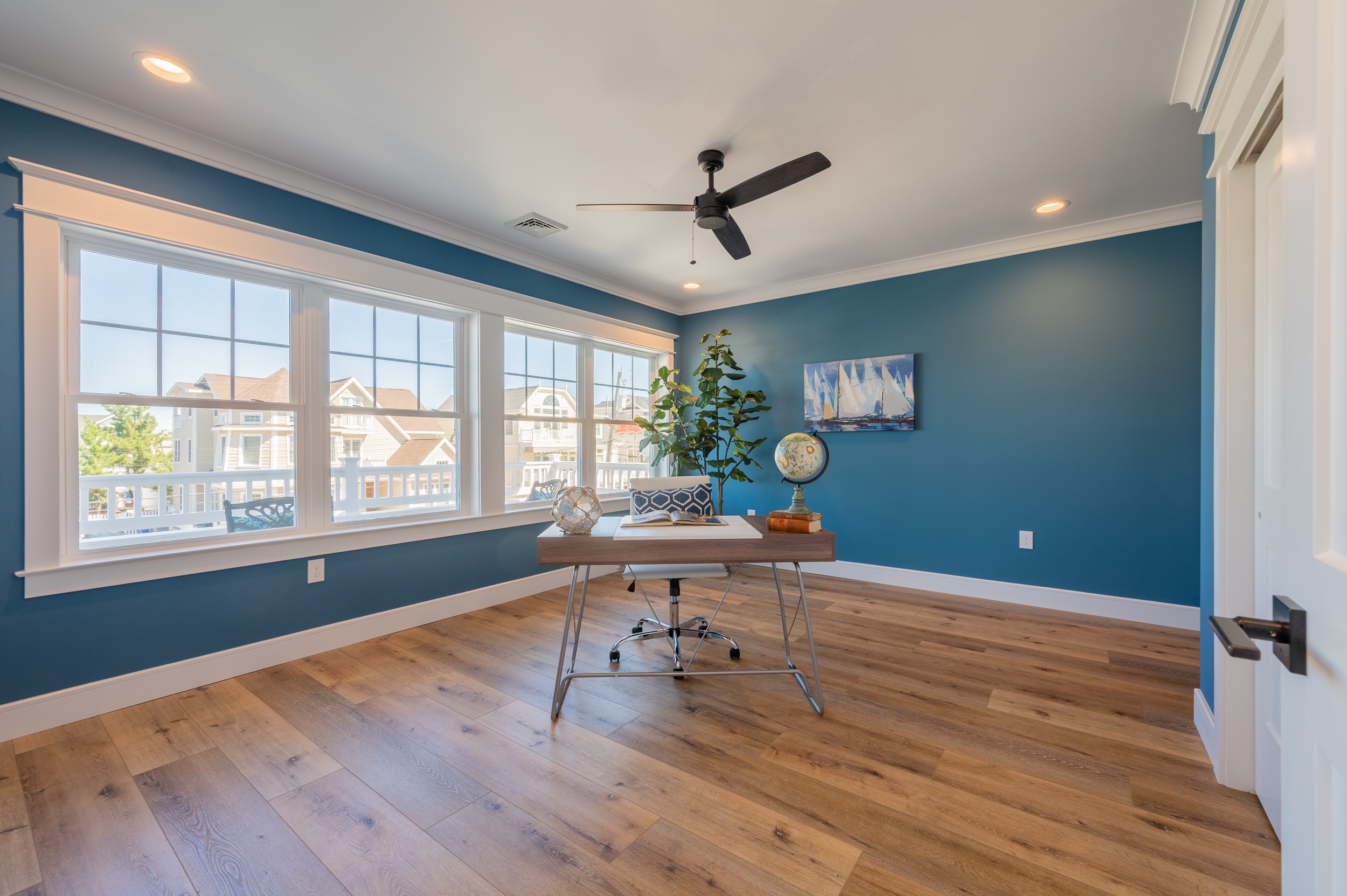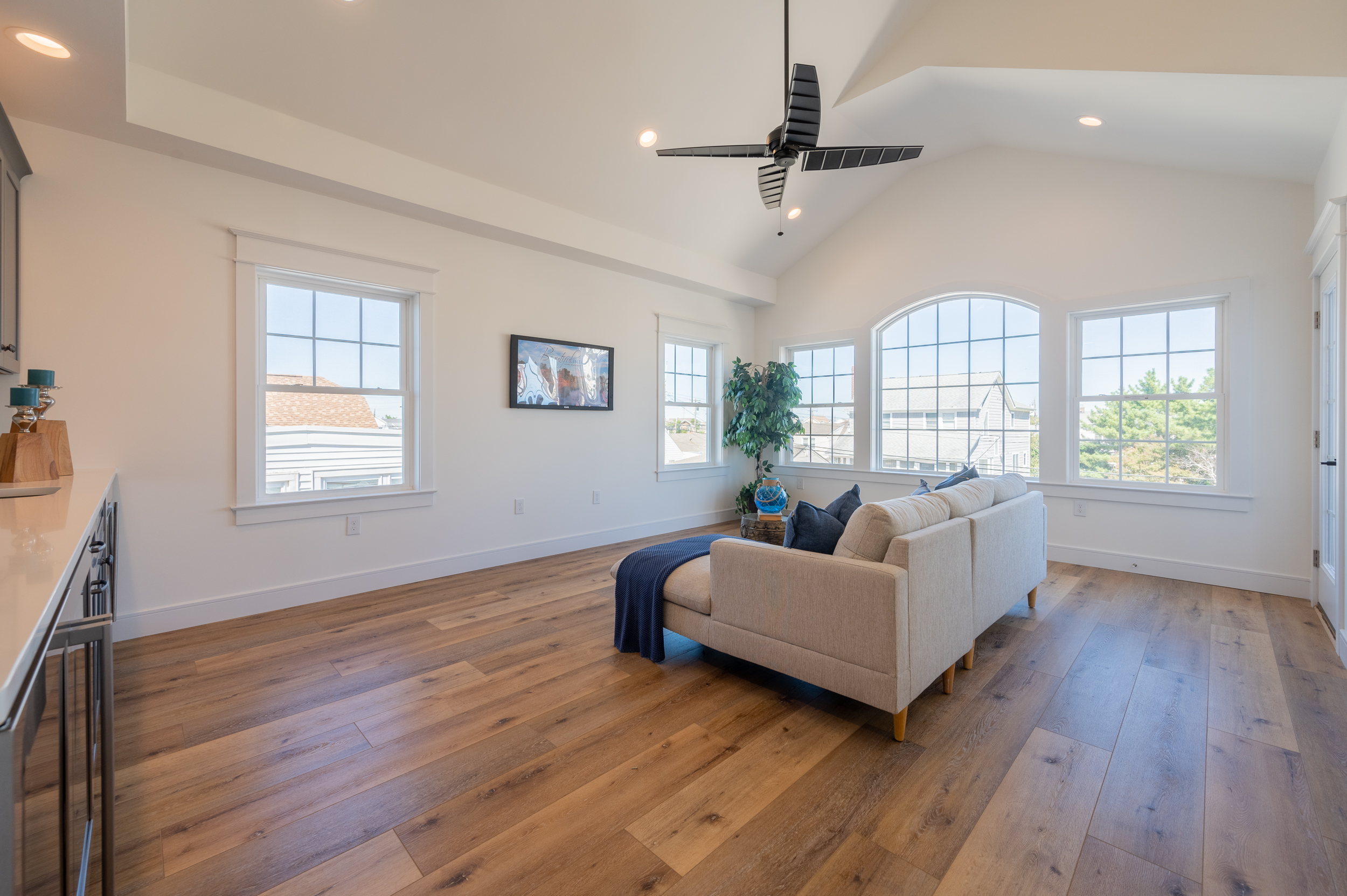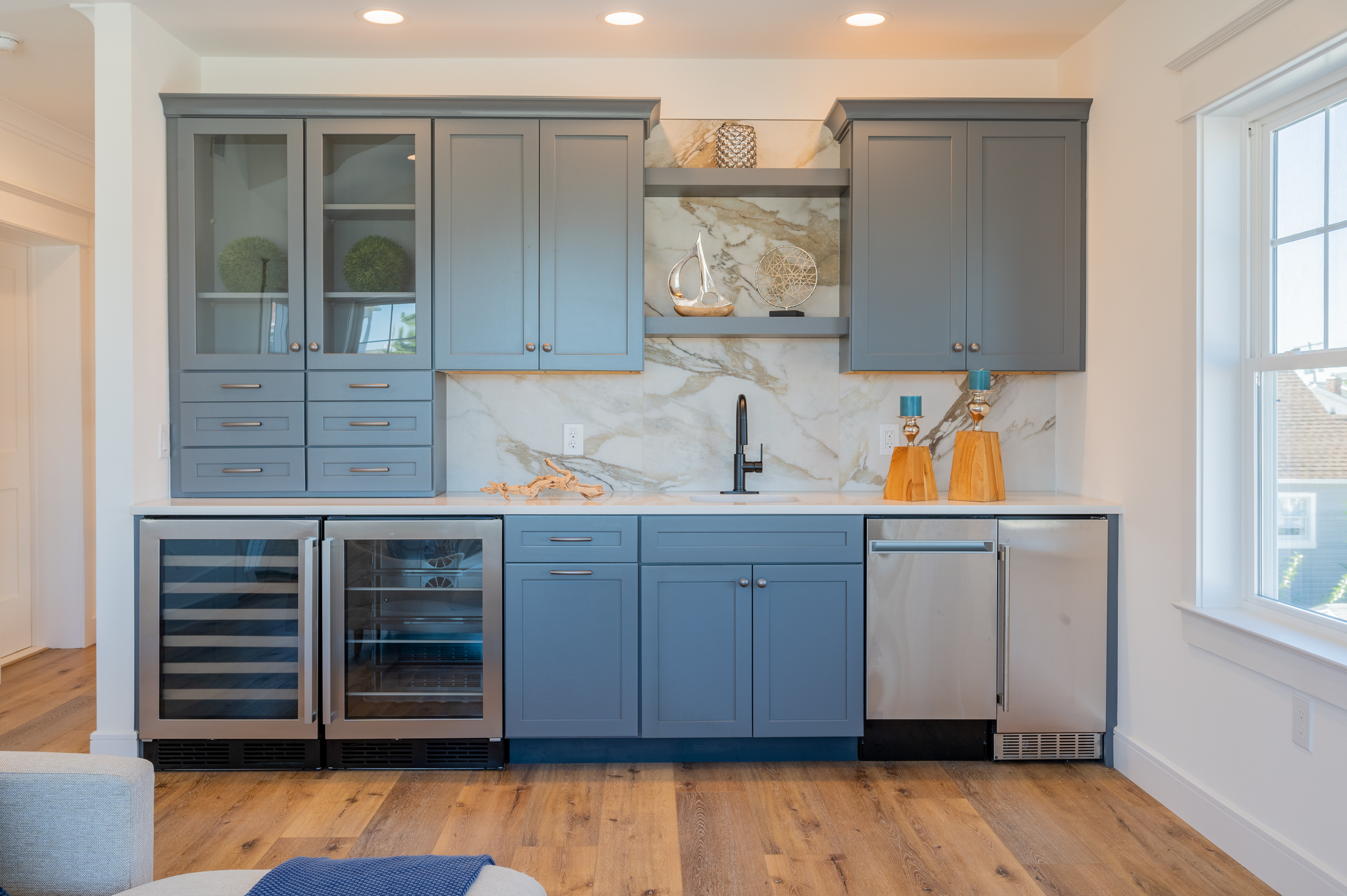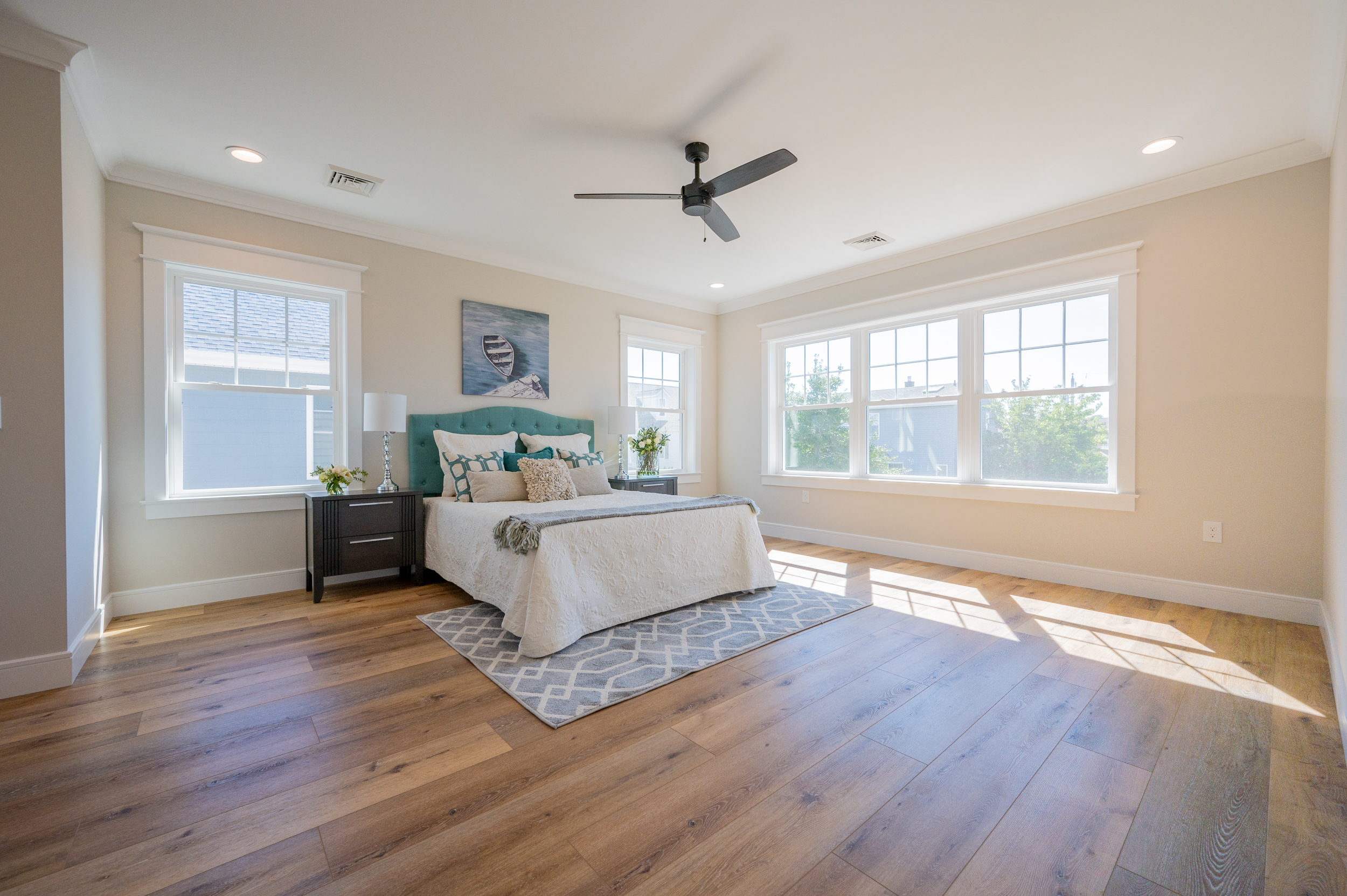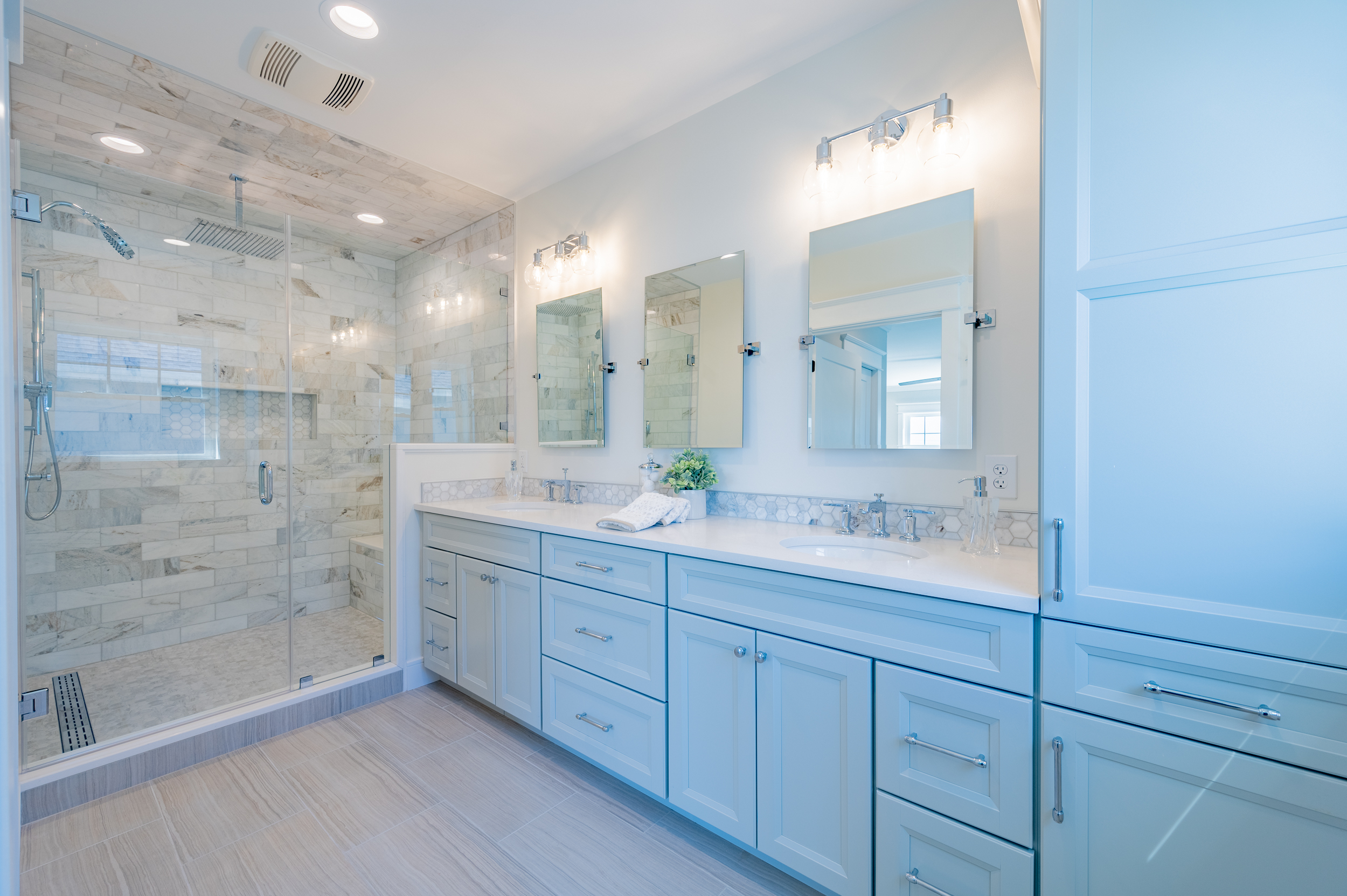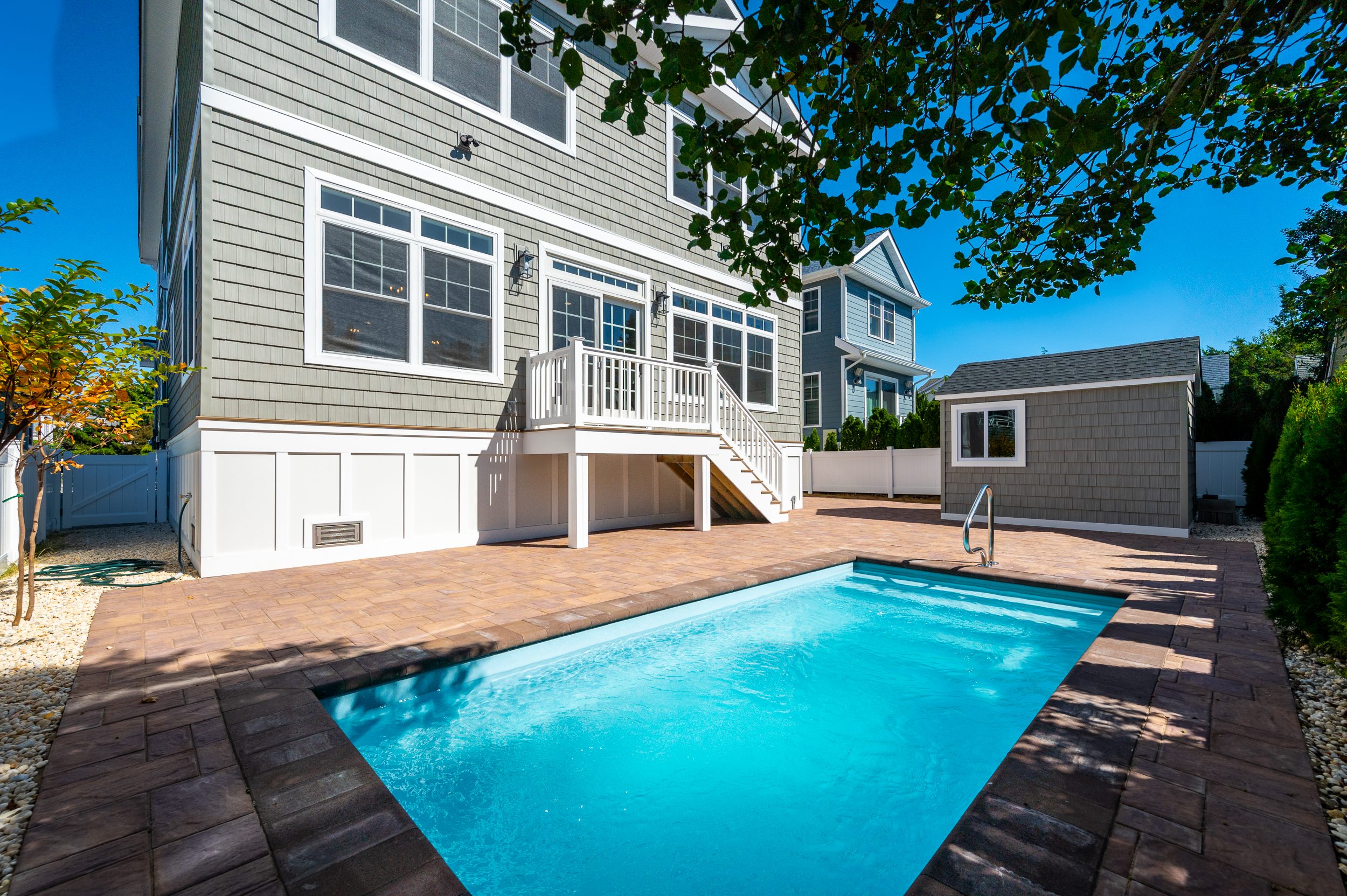 May MHBA Home of the Month Interview
MHBA's home of the month for May 2023 belongs to a project by SICA Modular Homes. The beautiful five-bedroom, four-bathroom house is close to the Jersey shore in Seaside Park, New Jersey. The winning home is special to SICA because of the family's involvement and moving modular building forward for customers.
Keeping It in the Family
SICA Modular Homes is no stranger to the building sector. Loretto Sica started the company in 1948. His son and grandson took over the business in the 1970s. Now, the fourth generation of Sica has entered the industry with Nicholas Hartman, the company's head of design and sales.
Hartman says he's been around construction since he was 14, working with garbage trucks and carpentry masonry until he graduated college. Now, he takes care of the home designs and works with customers to build their ideal structures.
SICA owned the property where this Seaside Park home resides now. Hartman says the family took the opportunity to get hands-on with the house and build it together.
"I really did a lot of our design stuff — the architecture, the exterior design, room layouts and electrical layouts," Hartman said. "Then Jennifer [Nicolas' mother] really took over the interior design, and she did a fantastic job.
"And then Al's [Nicolas' father] big thing is project management and the money side of things. He makes sure we all stay on budget."
Home of the Month Summary
Location: Seaside Park, New Jersey
Stories:  2
Bedrooms:  5
Bathrooms:  4
This project is located on the ocean block of beautiful Seaside Park, NJ, only 10 houses away from the Atlantic. Although SICA has been constructing modular homes at the Jersey Shore for 55 Years, this is the first project my father (Alfred Sica), my mother (Jennifer Sica), and myself all had a chance to work on together after I returned from college and started working full time, so it's an important home for our little family team with Alfred being the third generation SICA owner and myself becoming the fourth.
The home boasts 5 Bedrooms (two of which are suites) and 4 Full Baths and includes a butler's pantry, beautiful built-ins which incorporate coastal finishes such as painted shiplap, and a spacious 2nd floor vaulted bonus room with full wetbar. This home has allowed us to show our clients what modular homes can really do, and how we can be just as custom and provide the same level of finish as stick-built homes with a lower cost point, shorter timeline, and superior quality control.
Contact SICA Modular Homes
Building on the Jersey Shore
You'll see numerous types of homes when you visit the Jersey Shore. Among the most common are ranch style, colonial and Italianate architecture. Hartman says this SICA home demonstrates the features you'd expect for a Jersey Shore home.
"The home was really just inspired by more classic and colonial motifs — things that are very traditional here at the shore," Hartman said. "The arched windows, the cedar shake siding, the nice open front porch — all things that you would find both in classic homes here at the Jersey Shore but also new ones."
The Jersey Shore is a popular place for real estate, but building here brings strict requirements. The zoning codes can be a hassle for builders and buyers, so Hartman walks customers through the regulations so they know what is doable.
"A lot of the towns here are very strict on their zoning," Hartman said. "So we have to get very deep into that and make sure the client understands what they are allowed to build before designing."
The Sica family took their time designing and building the house because it was a personal project. Hartman says design took four months and construction took about six to seven months. Still, the modular construction timeline took less than your typical stick-built home.
The Winning Home for May 2023
The modular home of the month is only 10 houses away from the Atlantic Ocean. The proximity to the water provides easy access for fun beach days whenever you please. It's a large house at nearly 3,400 square feet between the two floors. Hartman says they prioritized making the home an open concept to include everything homeowners want.
The house features a foyer, a private shower room, laundry cubbies and amenities to make you feel at home. One distinct feature SICA Modular Building includes is a suite on each floor.
"One thing that a lot of people love that we do very often now is having the two different suites in the house," Hartman said. "So having your main master on the second floor but then also having a large   bedroom on your first floor."
SICA also designed the home with families and fun in mind. There's a wet bar for entertaining guests and a large bonus room on the second floor with vaulted ceilings. You can send your kids upstairs to play while the adults enjoy their time in the kitchen. The front deck provides a view of the majestic Atlantic Ocean, making for beautiful views at sunrise and sunset.
Withstanding Torrential Storms
Living by the water is something many people strive for. You get regular access to the sea, the salty ocean air and the relaxed ambiance of a beach town. But living near the beach is risky because of hurricanes — something many New Jersey residents still remember because of Hurricane Sandy. Estimates show the 2012 hurricane caused about $50 billion worth of damage.
SICA builds modular homes to last through hurricanes and torrential weather. Some people consider modular homes unsafe because they associate them with manufactured housing like trailers. Hartman says modular structures are more durable and can withstand harsh weather.
"Every unit is more or less its own self-contained, structural system," Hartman said. "And we're kinda putting those together to make one big structural system. We secure our homes to foundations a lot more than traditional homes."
Despite Hurricane Sandy's destruction, SICA's modular homes were among the only ones left standing.
"We had a lot of oceanfront homes that were left standing still attached to their foundations," Hartman said. "I always tell my clients if we ever have another Sandy, your home is going to be a little stronger."
Hurricanes present safety hazards for homeowners and builders in coastal areas. Construction sites face risks from weather, electrocution, crane accidents and more. One danger of modular building is transporting materials from the factory to the site — data shows 13% of fatal crane accidents happened during transport.
Despite the risks, modular construction is safer than your typical stick-built homes. The houses are more reliable because you construct them inside a climate-controlled facility. Builders have much more control over the process, giving customers more options.
Tailoring to the Customer
Modular building is advantageous because you take one design and replicate it numerous times. This feature saves money for builders and consumers. However, customization is a significant part of the building process for SICA Modular Building.
"I would say about 95% of our homes are completely designed for the client," Hartman said. "I sit down with every single client, and we design their home from scratch.
"We have a catalog, of course, and we do have a lot of homes that people can pick from. But we do our custom designs as a value-added service."
The consultation is an integral part of SICA's relationship with the customer. Hartman says he doesn't charge for this meeting and helps the client by waiting on the down payment.
"We actually don't really charge for the custom design itself," Hartman said. "My clients like that because it means they don't have to pay architecture fees. So they're just getting the home. I include the design with it so they don't have to worry about paying the architecture fees, and they have a lot of control."
Construction costs have significantly risen in the last three years. Supply chain disruptions and labor shortages have led to struggles for builders and consumers. The National Association of Home Builders says building material costs have risen 33% since early 2020. Offering customization in such a volatile market speaks volumes for SICA's dedication to its customers.
Building for Multiple Generations
Rising housing costs have led people to buy modular homes. The streamlined process often makes it more affordable for young families and those on a budget. They've also led people to create multigenerational homes for the family to enjoy.
"My homes are going to be places where grandpa and grandma, mom and dad, and the kids are all going to be at the house," Hartman said. "They're all going to be enjoying it at the same time, which is true about a lot of houses — but in the summer, you always have everybody down for you."
Moving Forward With Modular
Hartman says he looks forward to future decades of modular building because he sees an opportunity to move this type of construction forward in the United States. SICA Modular Building focuses on single-family residential housing, but Hartman hopes to expand to commercial projects in the future.
Explore more of MHBA's Homes of the Month submitted by modular home builders and manufactures around the country