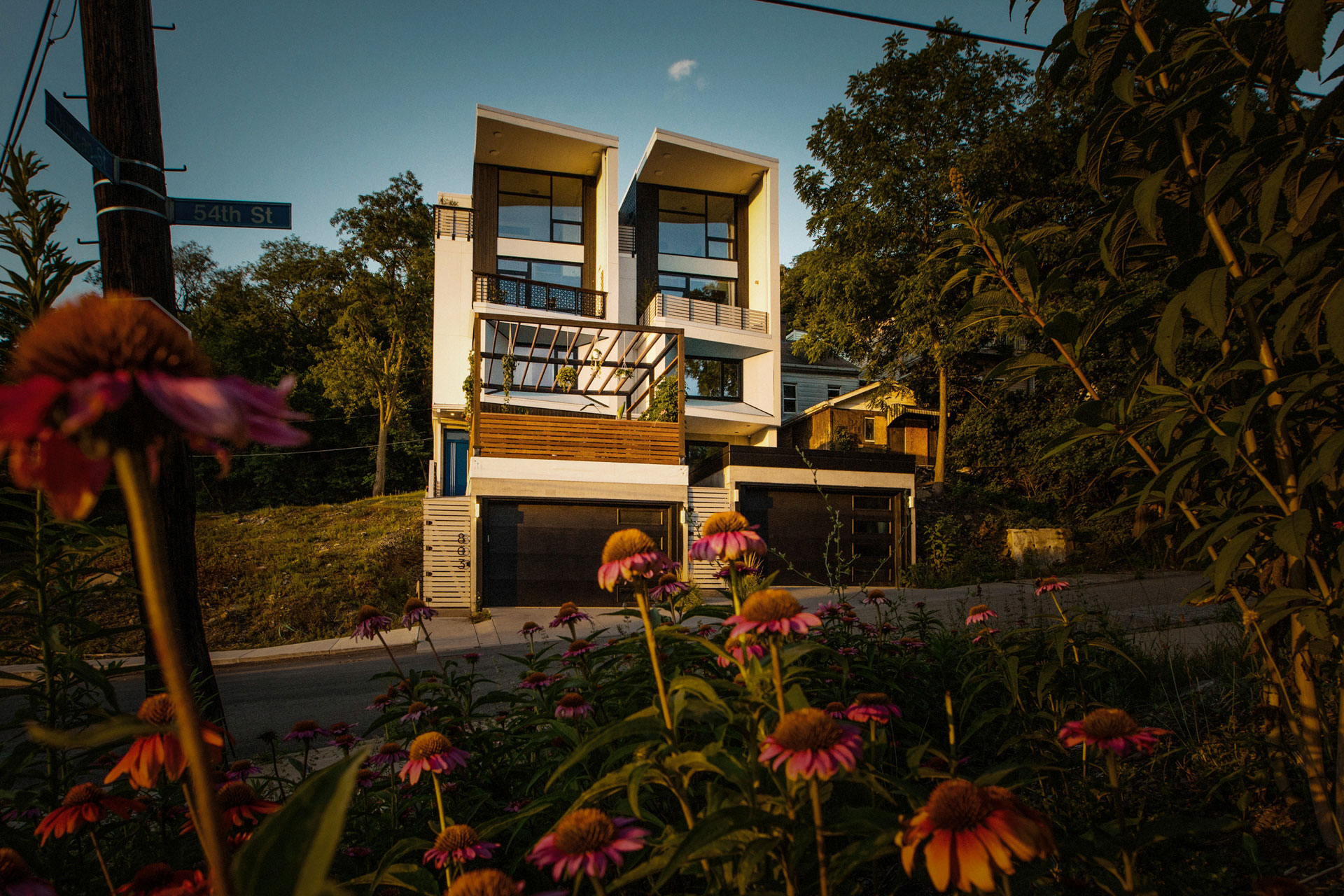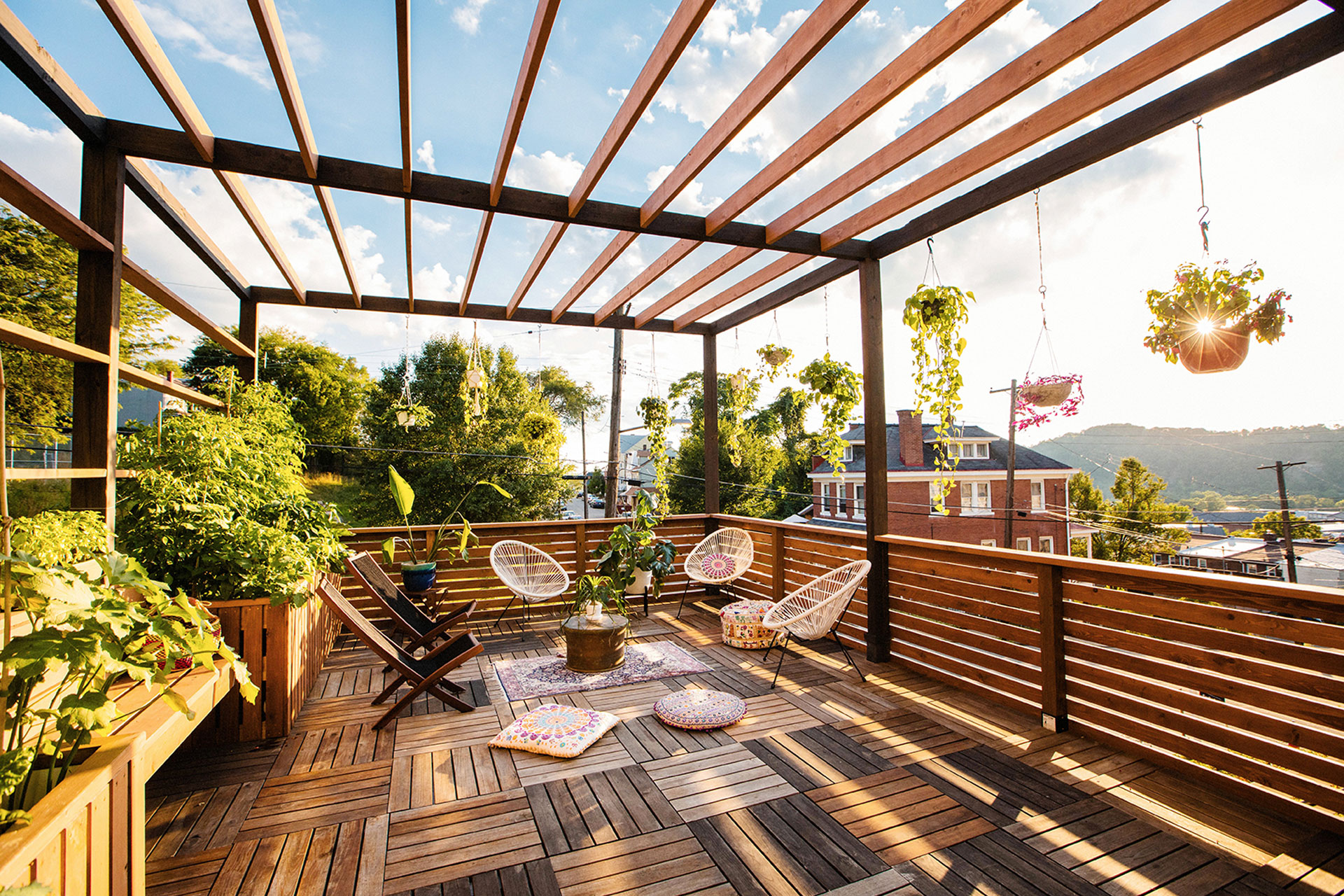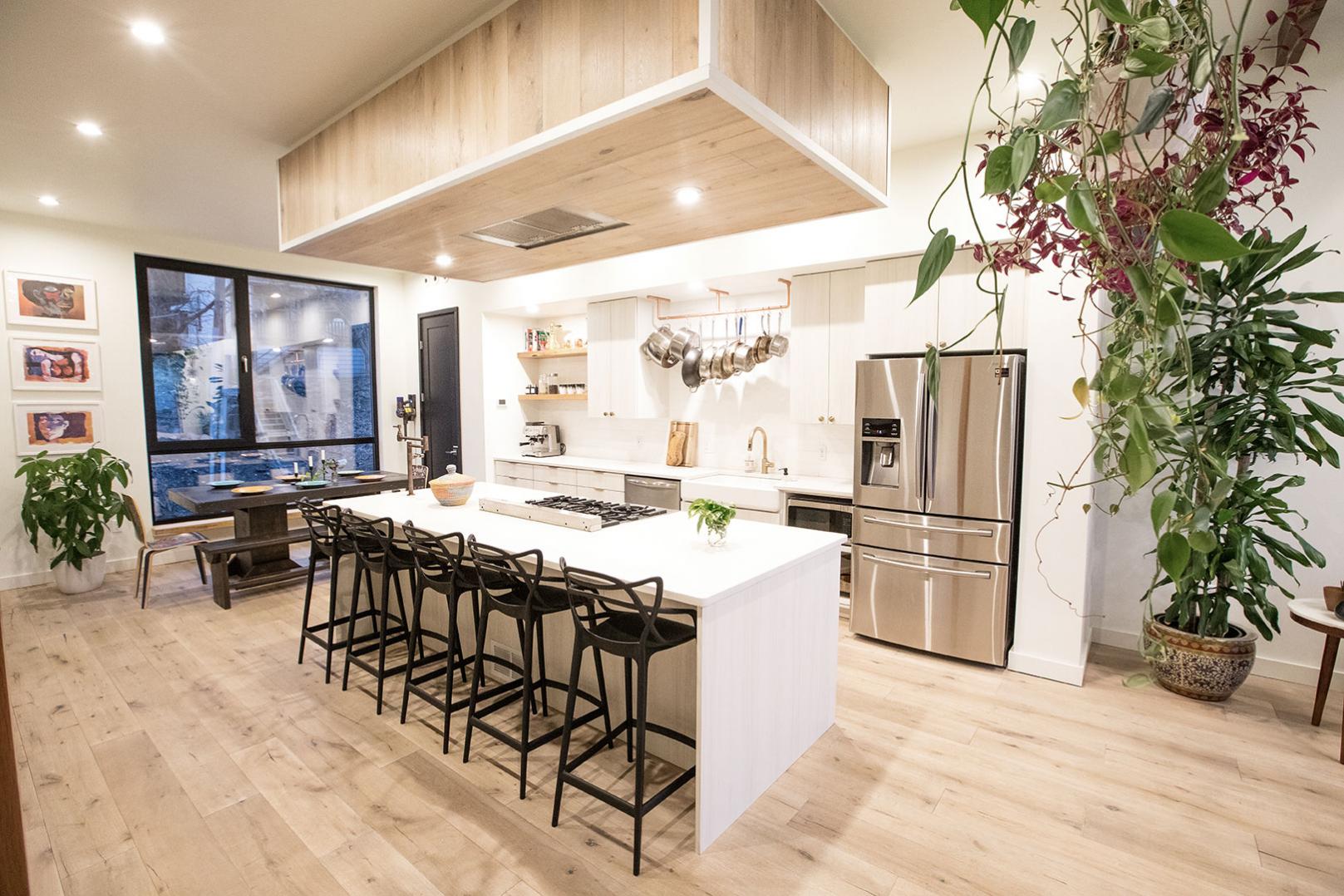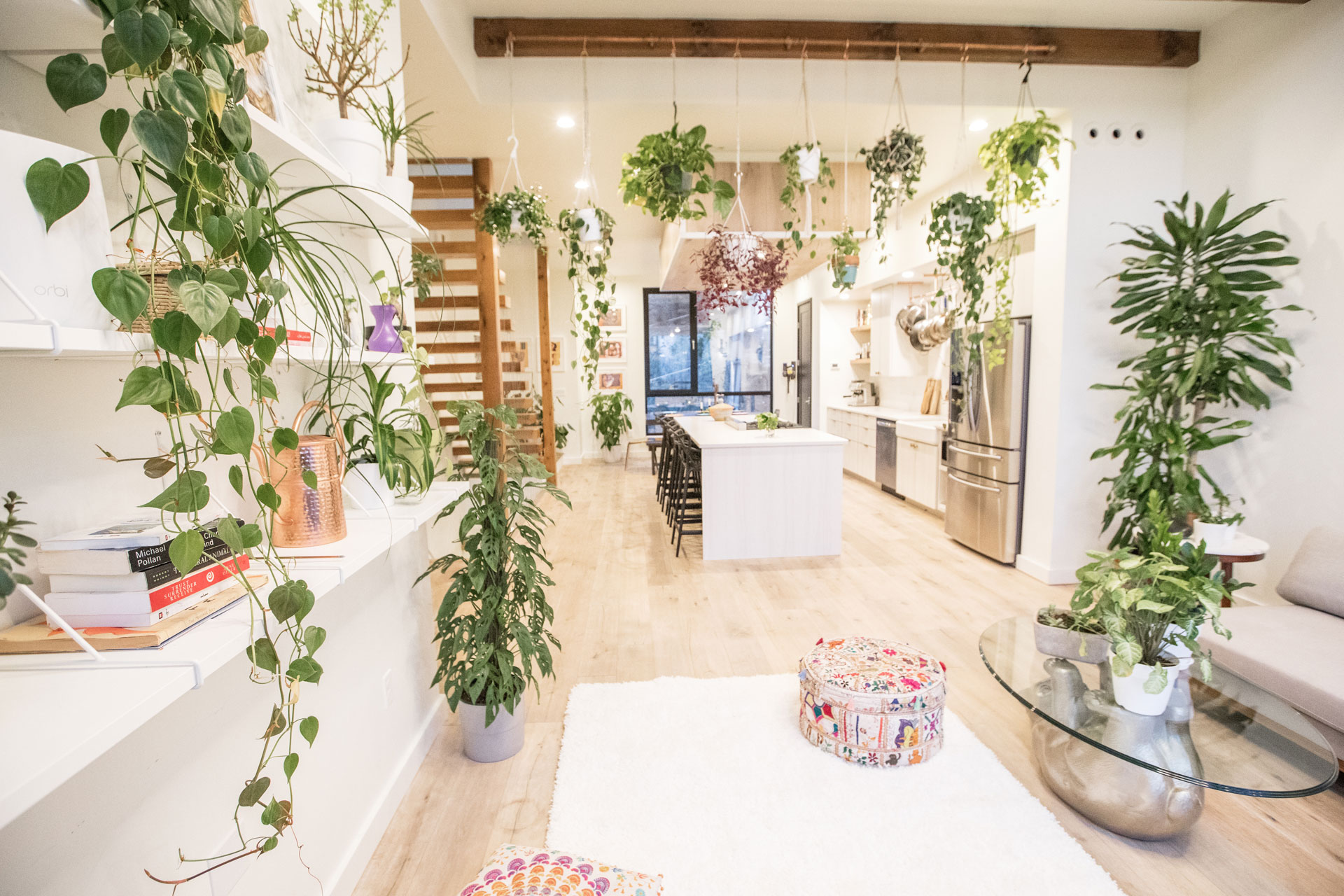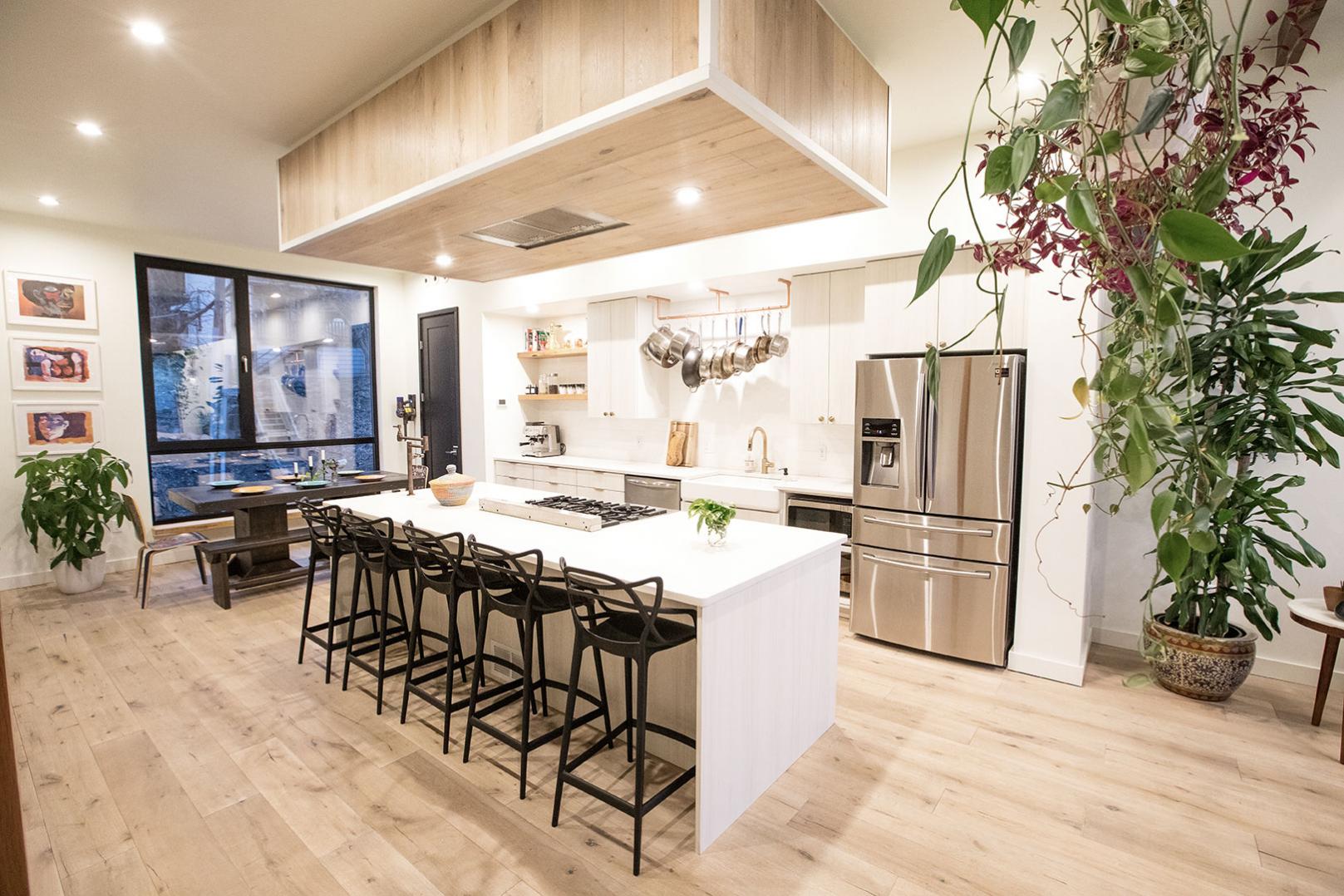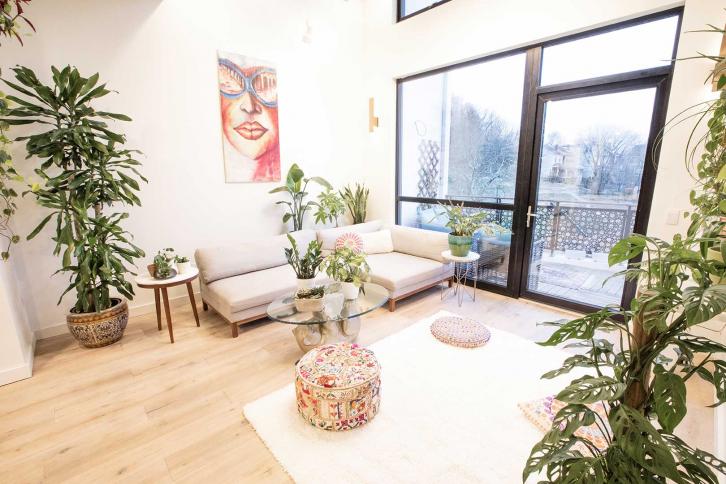 Home details:
Home / Model Name: Oasis on 54th
Stories:  1
Bedrooms:  4
Bathrooms:  4
MHBA is pleased to announce that the "Oasis on 54th" home by EcoCraft is our Home of the Month for November.
Oasis on 54th is a modern take on the traditional urban townhouse. Vertically oriented with four spacious light filled stories, featuring soaring 20' ceilings and private terraces on every floor. The iconic design creates a perfect blend of energy performance and environmental sustainability. With 80% energy savings over conventional construction, Oasis on 54th showcases the pinnacle of building science and technology. Featuring a thoughtfully designed building envelope with continuous air, moisture and thermal barriers, this passive home will provide health, happiness, and comfort for generations to come.
Features:
• 4 Bedrooms and 4 Bathrooms
• Private Garden, Teak Roof Decks, Patio, and Optional Green Roof
• Reclaimed Charred Wood Siding, Concrete Wall Panel, Anodized Aluminum
• Fresh Air Ventilation, No VOC Paint, FSC Flooring, Sustainable Drywall
• Solarium with 20' Window Wall, Floating Stair, Skylights, Local Artist
• European Frameless Cabinets, Chef's Island, Wood Accent Ceiling
• Aluminum Clad Triple Pane Windows, 12" Walls, LED Lighting, Efficient Mechanicals
Contact EcoCraft
Explore more of MHBA's Homes of the Month submitted by modular home builders and manufactures around the country