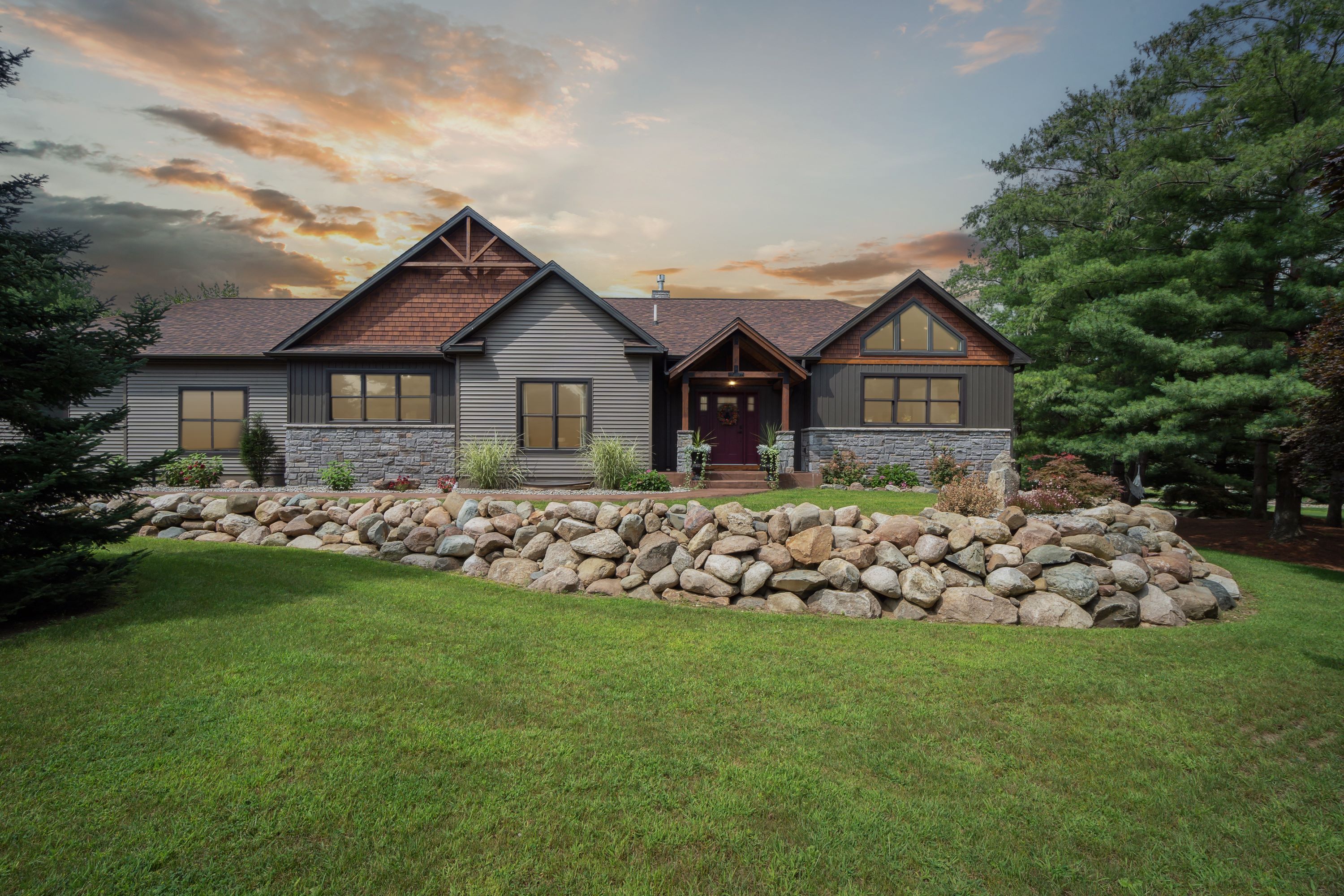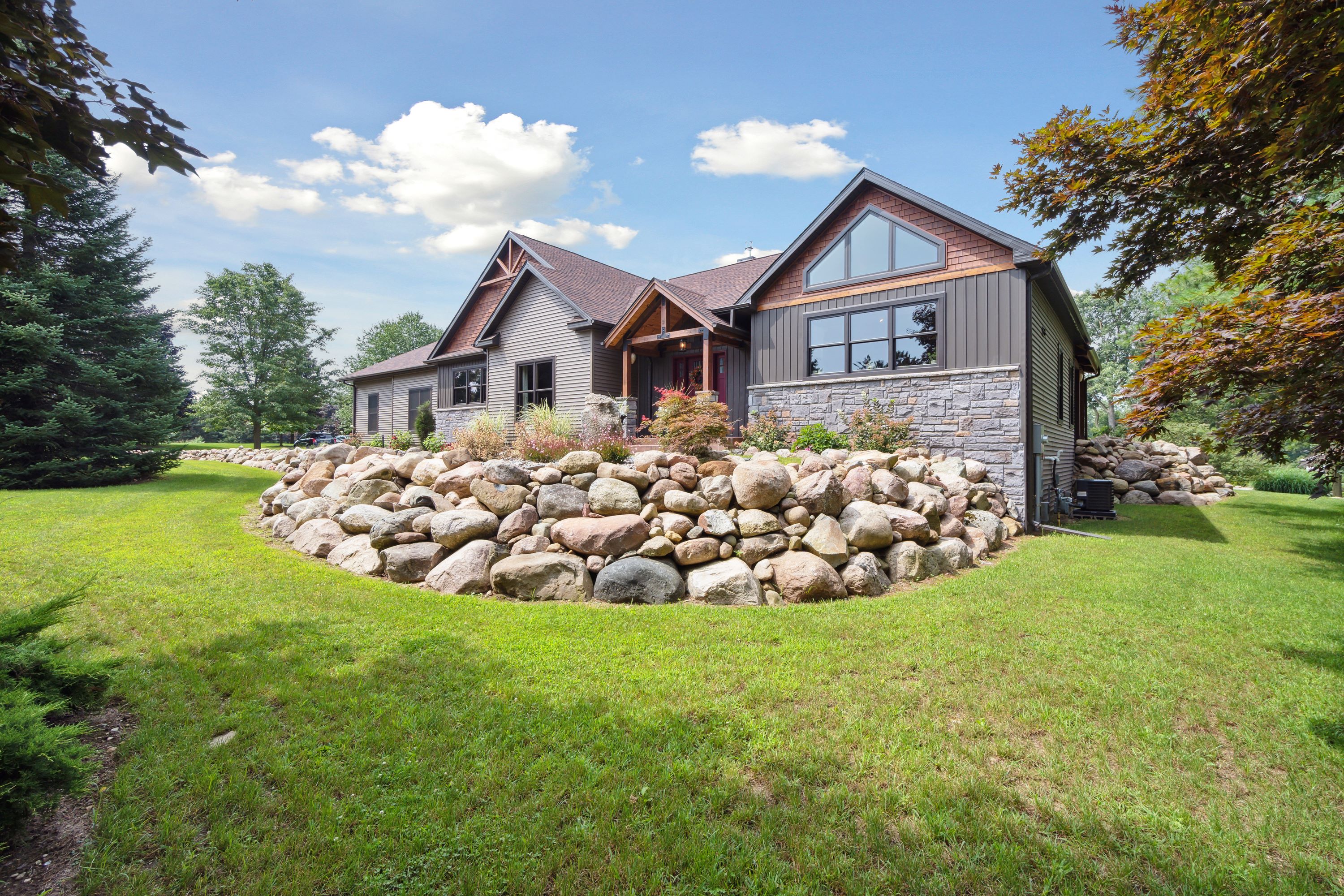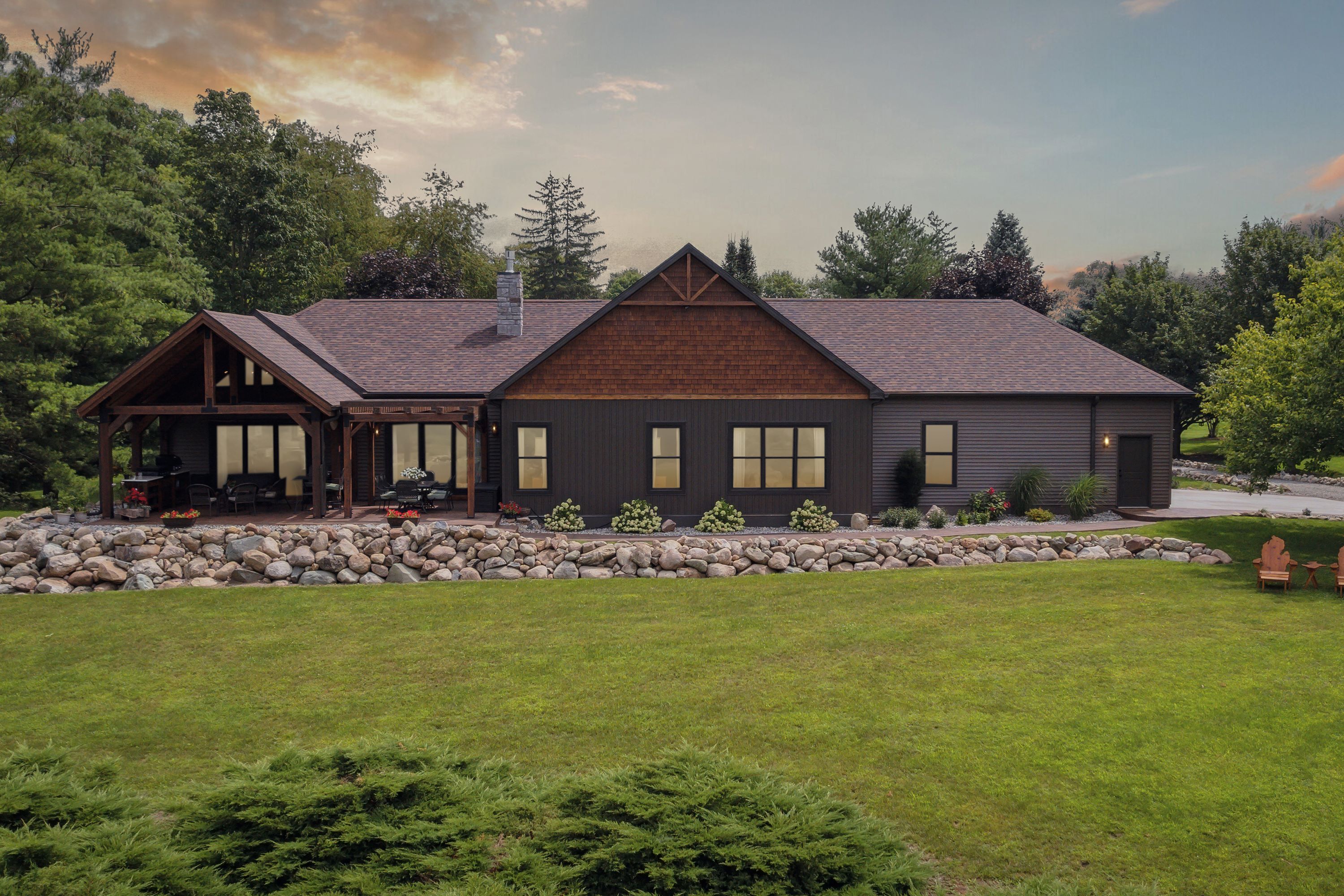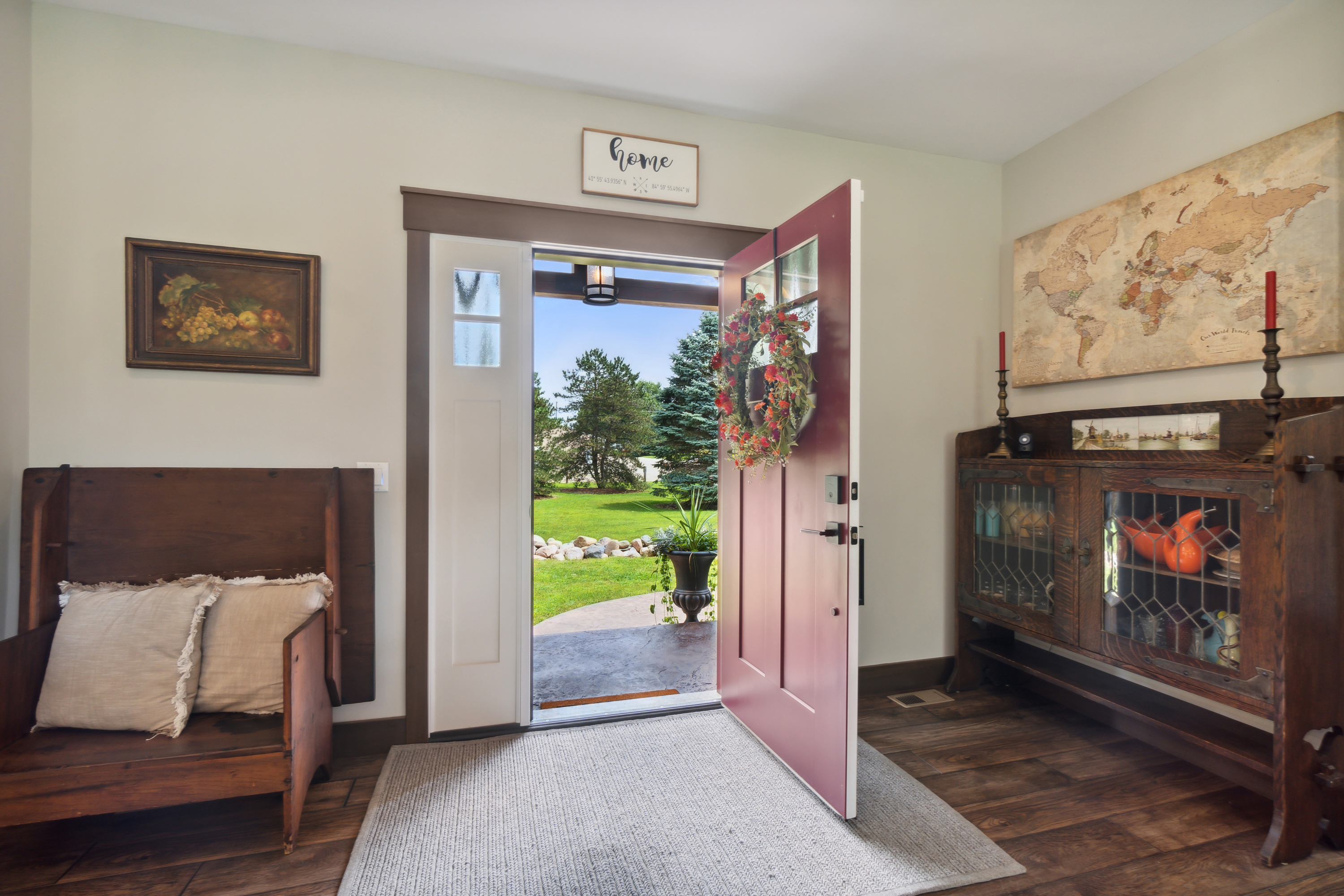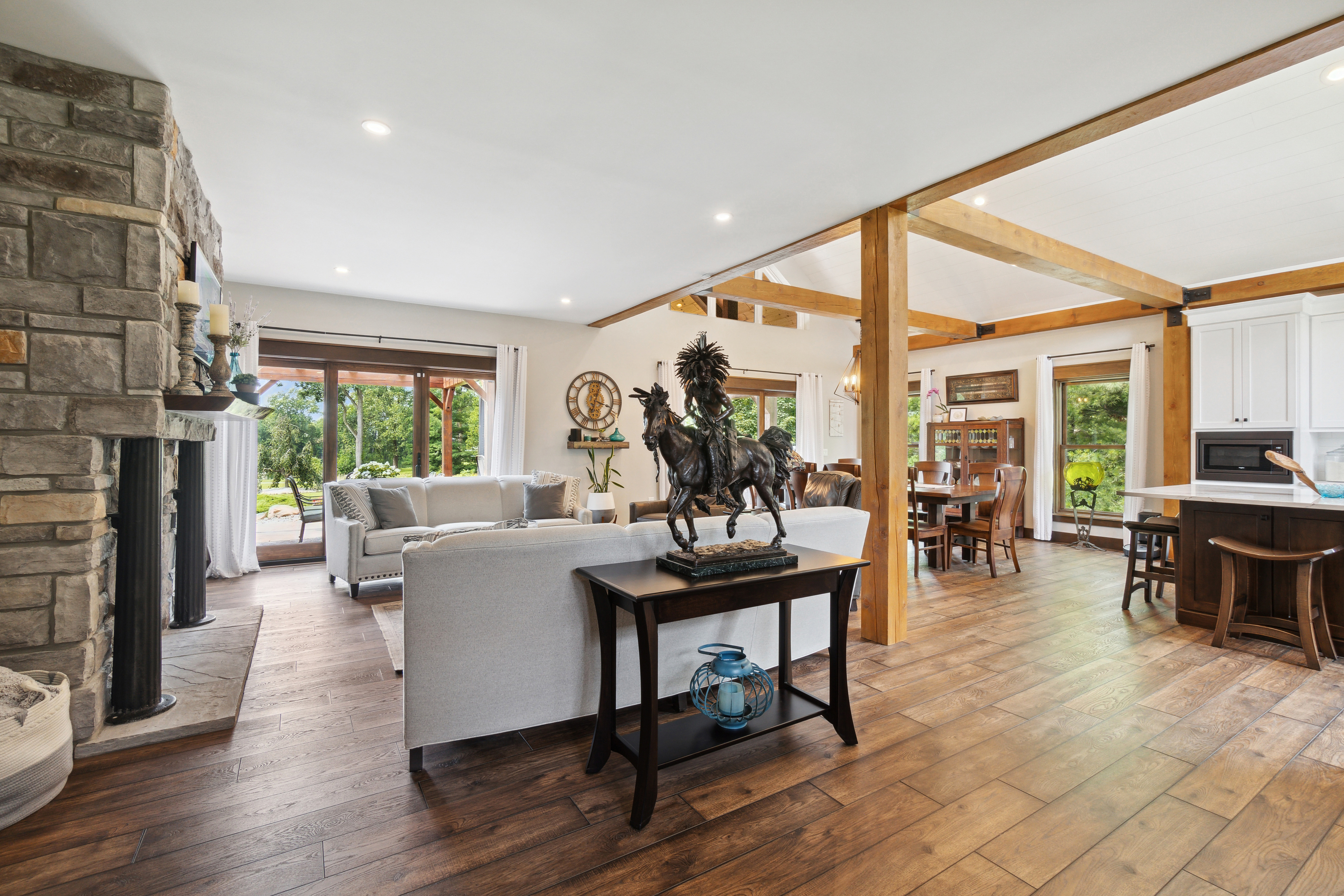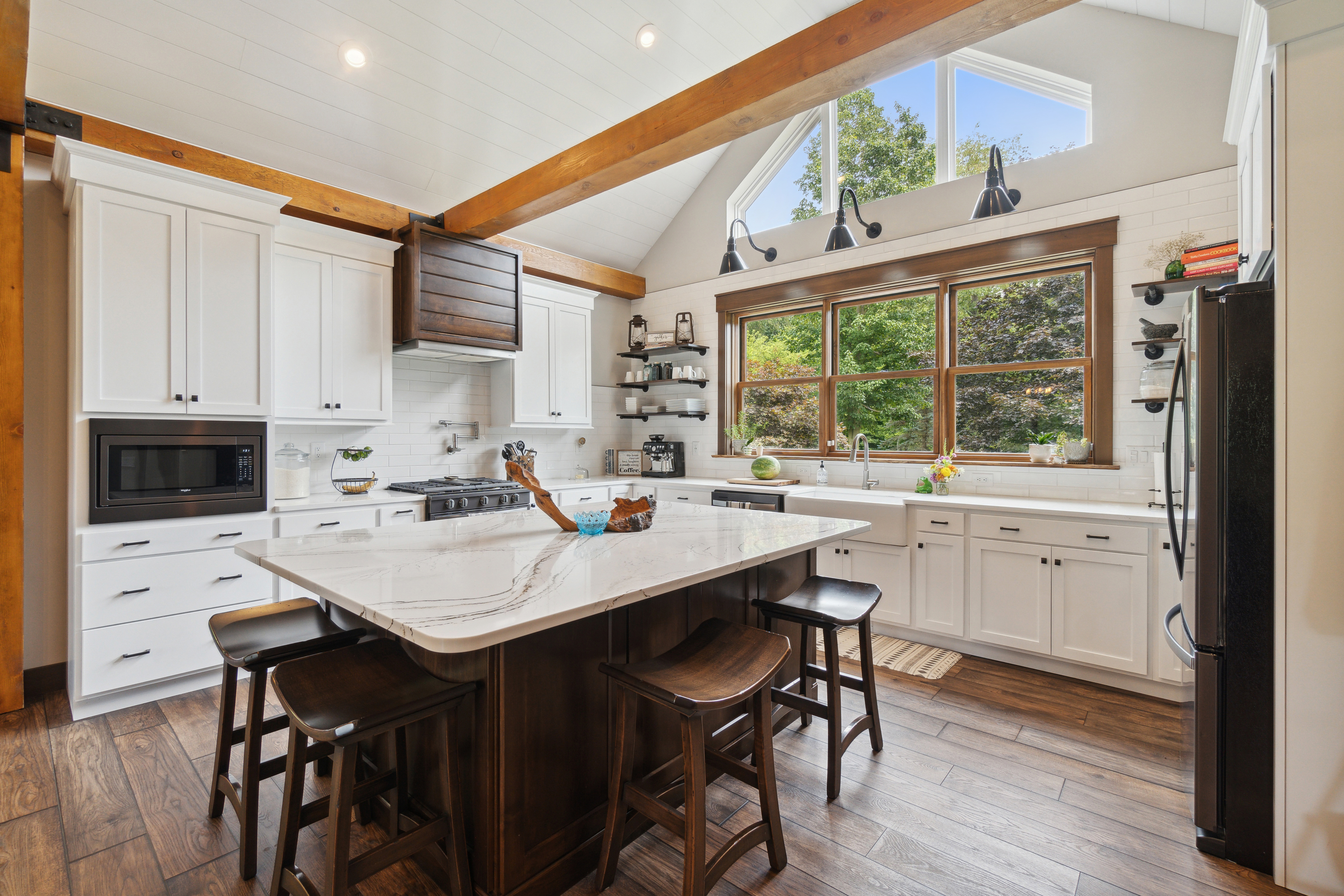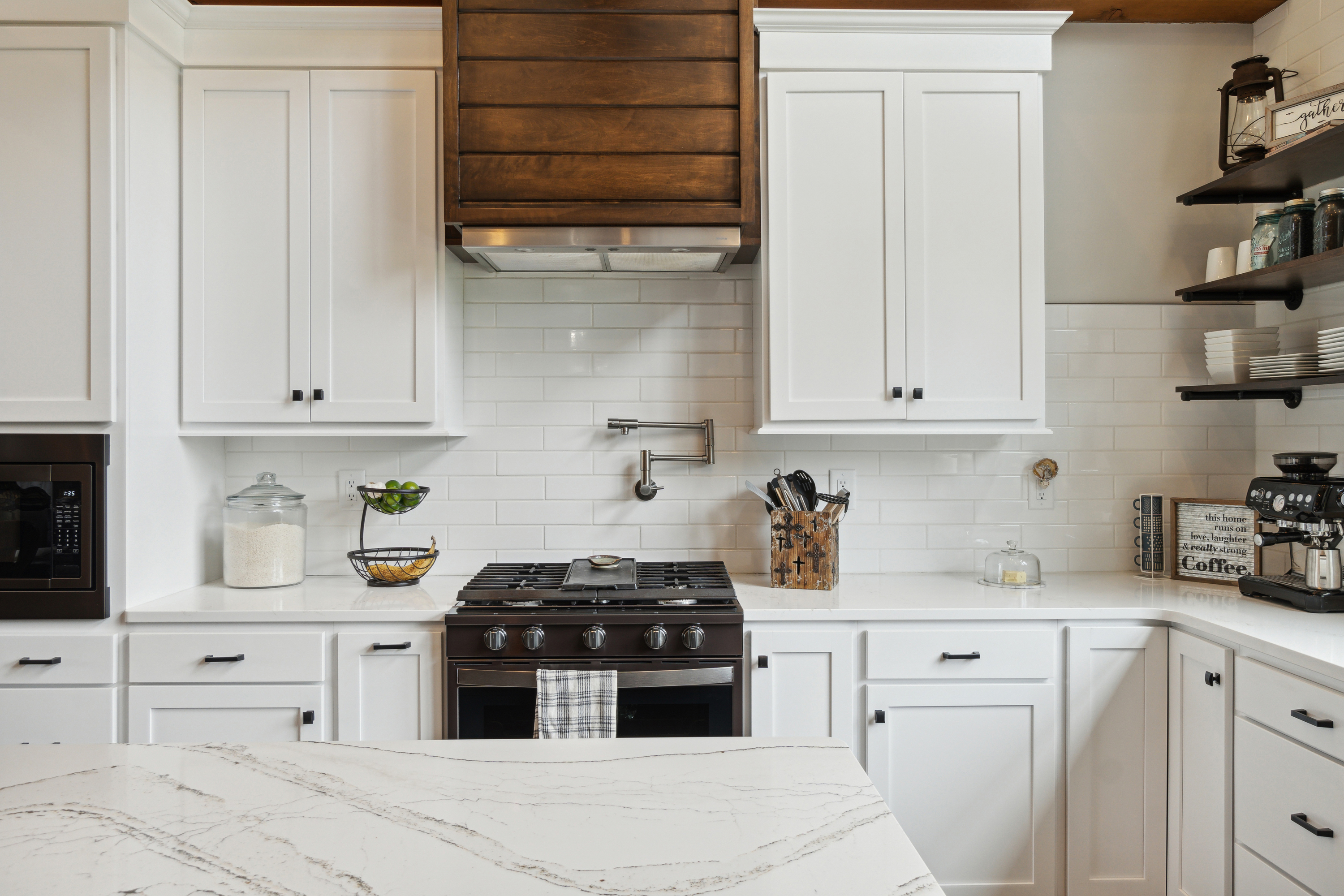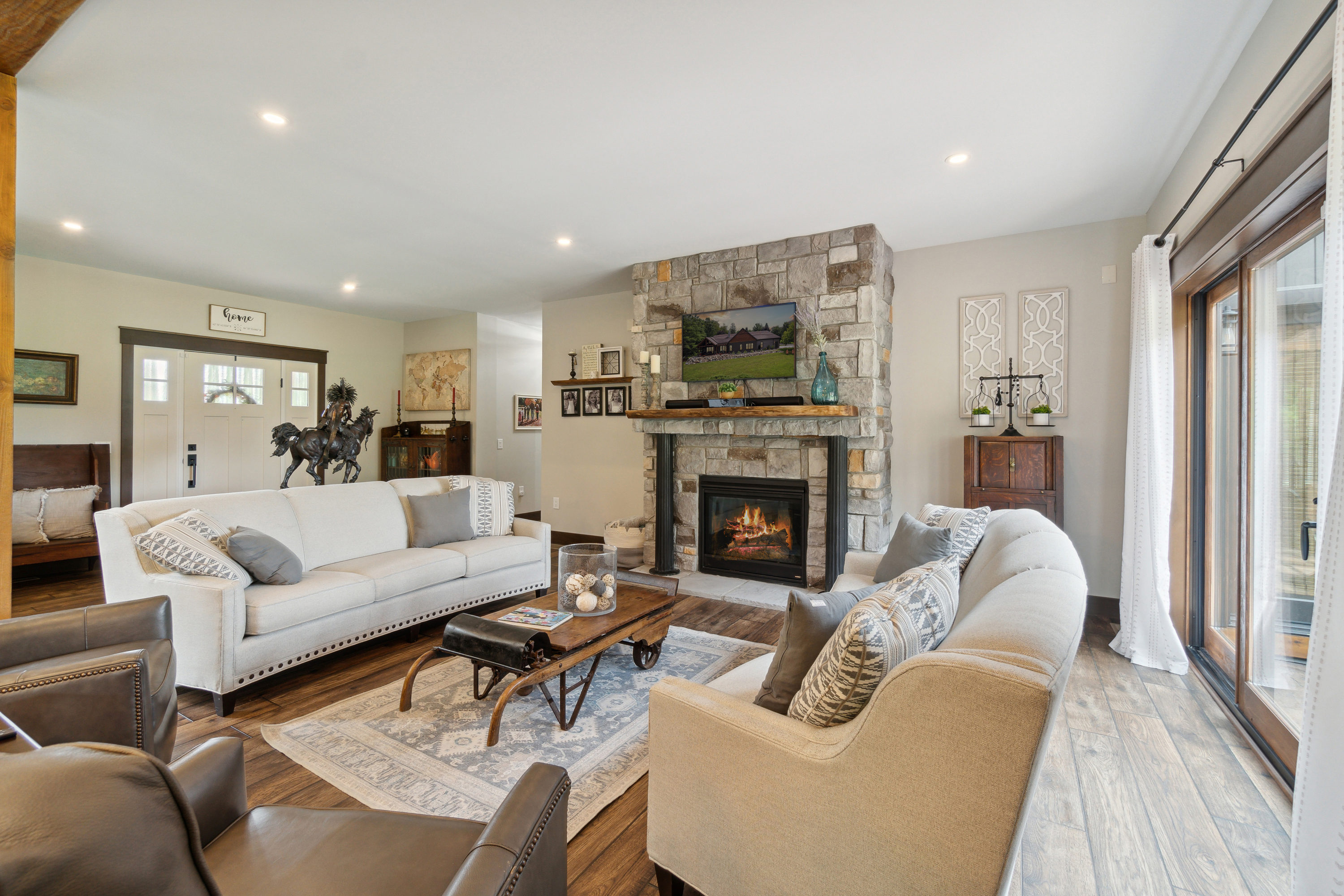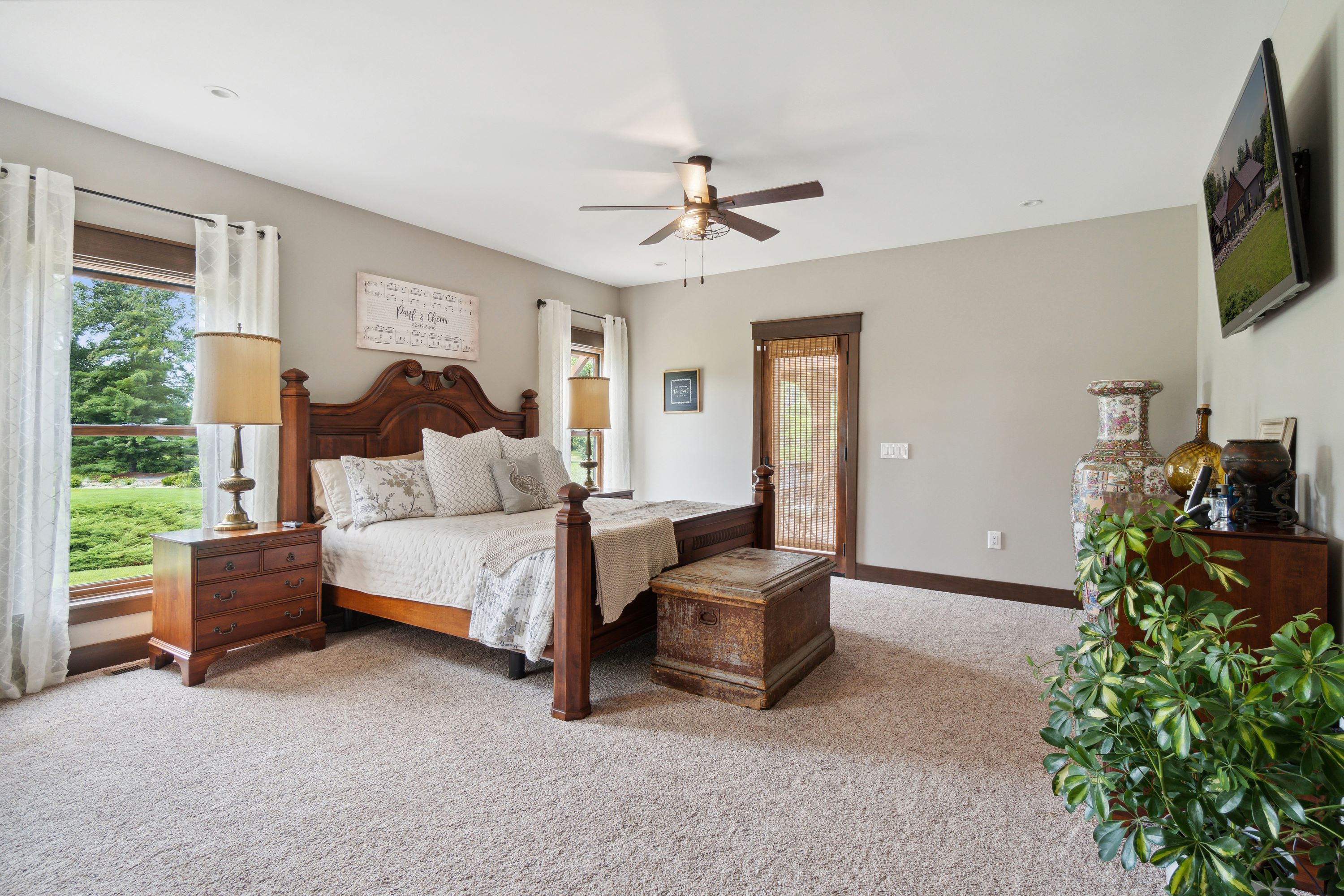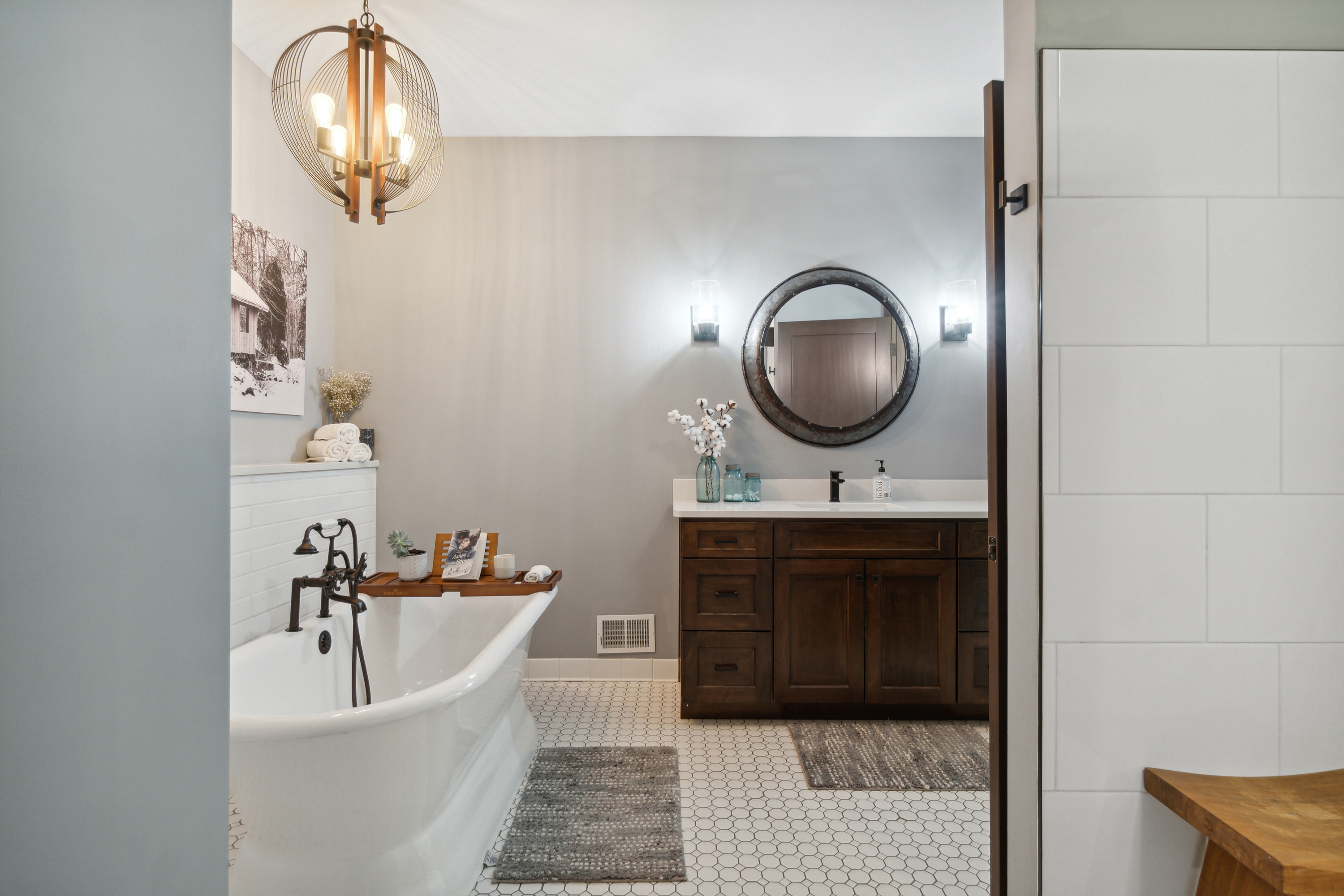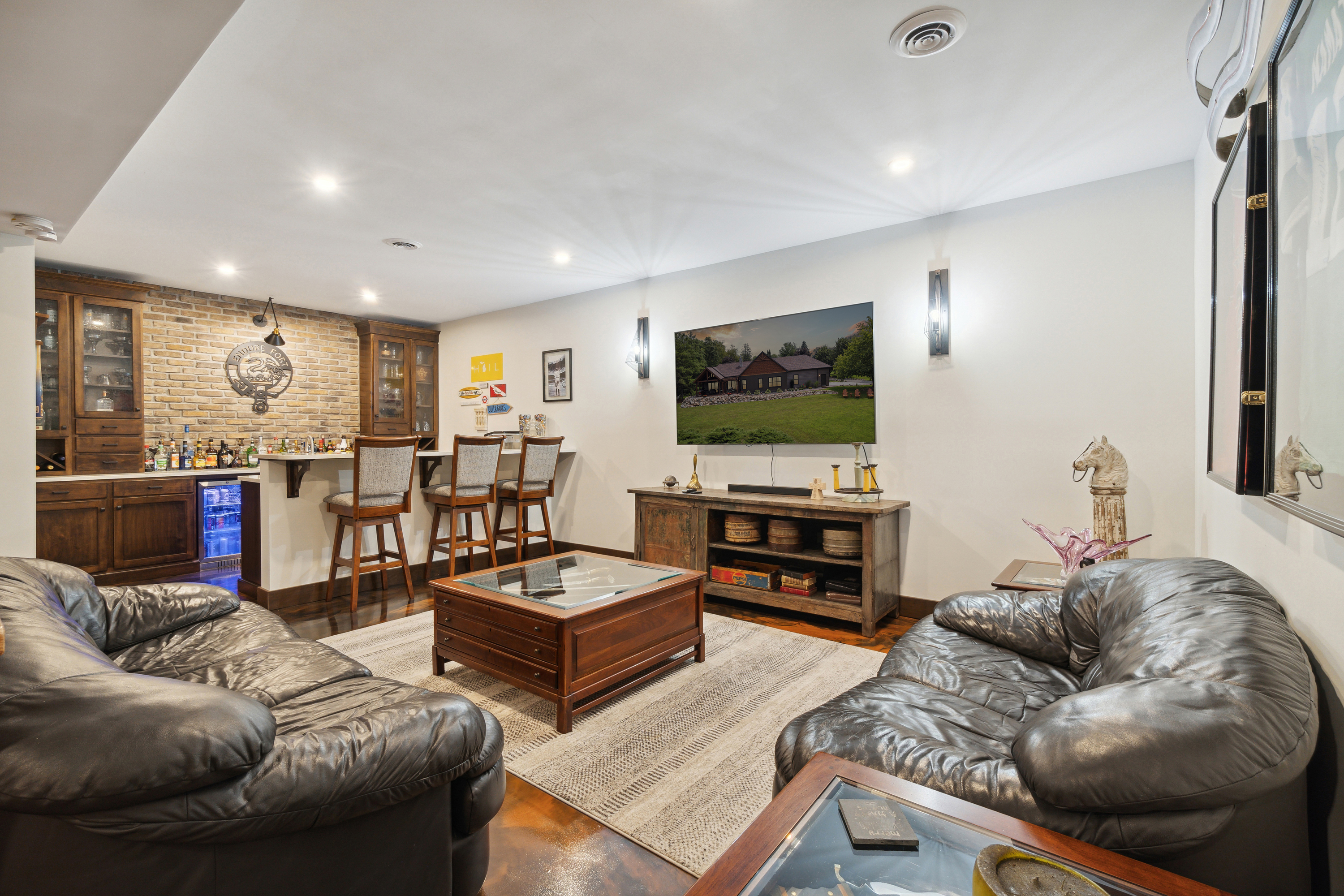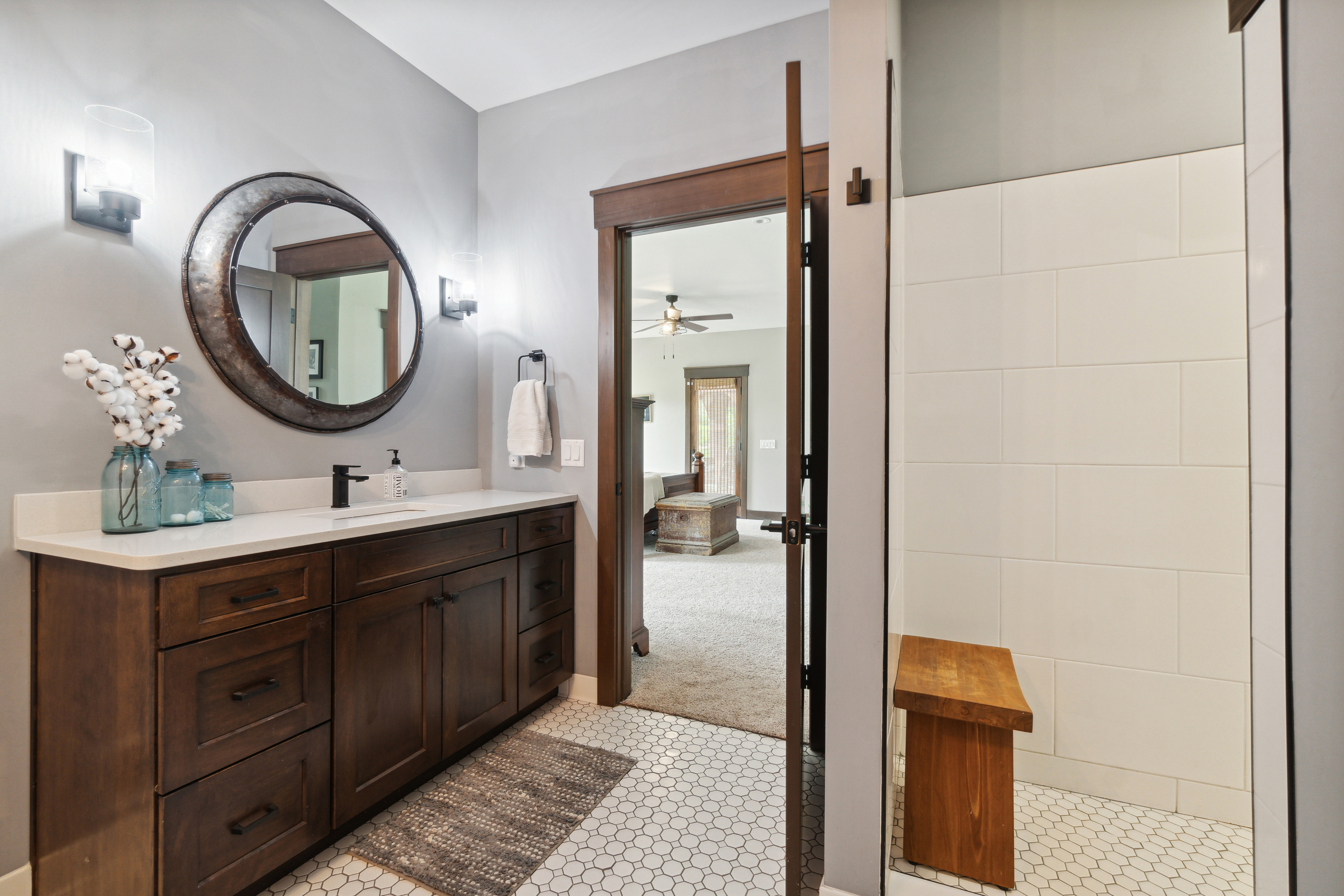 Home of the Month Interview
The MHBA Home of the Month for September 2023 is a beautiful three-bedroom, 2.5-bathroom house in Coldwater, Michigan. Ritz-Craft — a Pennsylvania & Michigan -based modular manufacturer — constructed the house through its Midwest division. Ritz-Craft Corporation is one of the largest family-owned manufacturers in the United States, serving much of the Northeast, Mid-Atlantic and Midwest regions. This Coldwater, Michigan, home shines through its unique design.
Building on Past Successes
The Ritz-Craft Corporation is no stranger to the Modular Home Builders Association. This builder has previously won the Home of the Month award in October 2021 and April 2020. Ritz-Craft has also won the BSC Jerry Rouleau Award for Excellence in Home Design through the National Association of Home Builders and other organizations in its 69-year history.
This Coldwater, Michigan, home stands apart from previous Ritz-Craft homes and other builds because of its design. Paul Lindsley — Regional Vice President of the Ritz-Craft Corporation — says the house is unique because it doesn't stick to conventional construction methods.
"It is a unique elevation, and uses heavy timber construction." Lindsley said. "The exterior color palette makes it blend right into it's outside surroundings."
The Home of the Month
This home distinguishes itself from past award winners by being a one-story house. The Coldwater home has timberframe interior beams because of their strength and durability. Plus, they provide beautiful aesthetics every time you arrive home and host guests for get-togethers. You also see timberframe on the porches and pergola, adding family-friendly aesthetics around the property.
Around the house, you'll see Marvin windows and doors, famous for their high quality and energy efficiency. Inside, there are quartz countertops throughout the home. The builders chose white throughout the house for a clean aesthetic and to make the design last through the years.
"The interior finishes are timeless," Lindsley said. "White cabinets but warmed with stained woodwork and a rustic fireplace".
Home of the Month Summary
Location: Coldwater, Michigan
Stories:  1
Bedrooms:  3
Bathrooms:  2.5
Home Features
Timberframe interior beams. Timberframe porches and pergola -Energy efficiency; closed cell spray foam in exterior walls and parts of roof. An ERV system tied into a 96% efficient gas forced air furnace.
-Superior Wall basement foundation system part of commitment to off-site construction processes
-Hard surface flooring nearly throughout -Stained poplar doors & molding done in a bungalow installation style
-Marvin windows and doors
-Quartz countertops throughout
Contact Ritz-Craft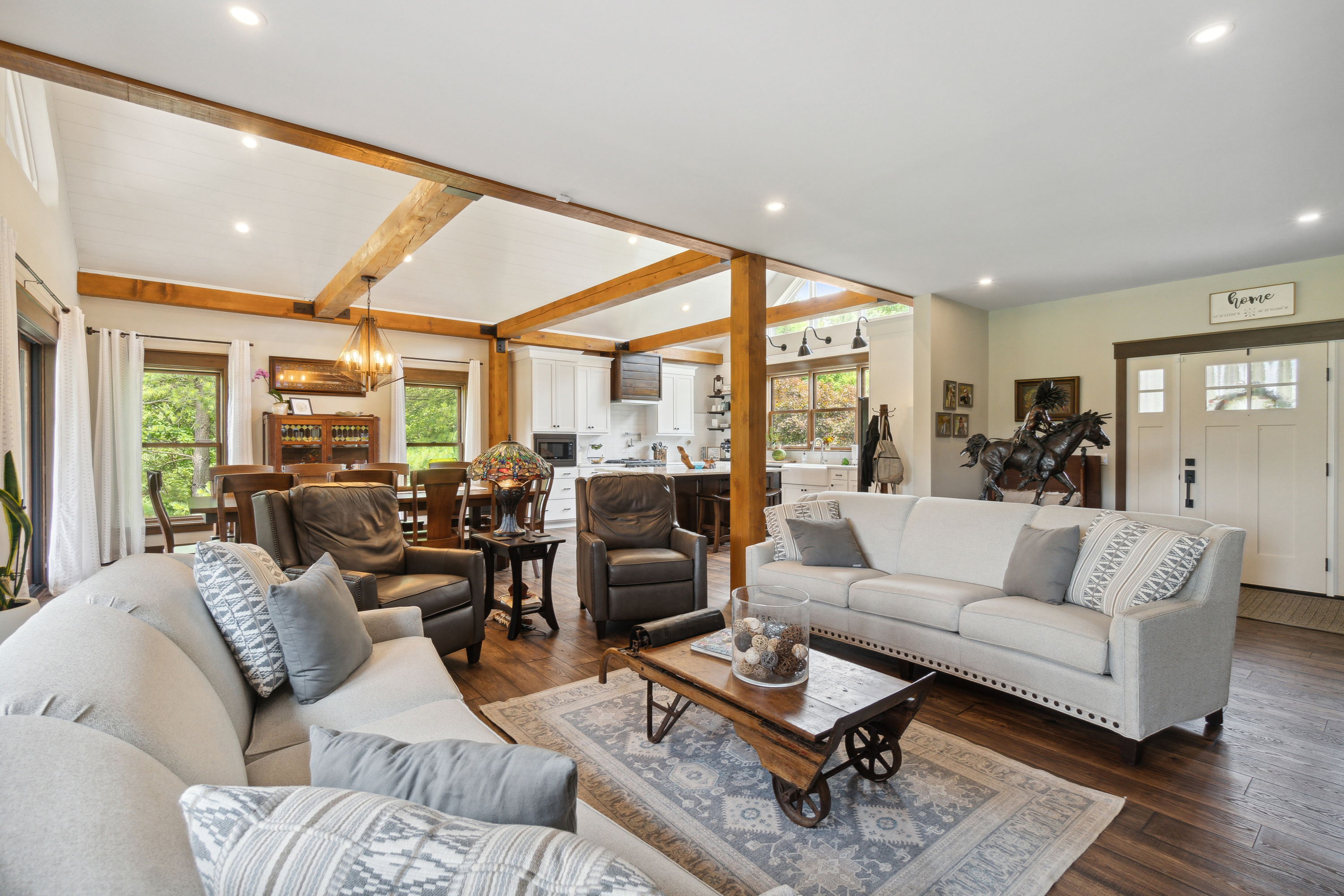 Building for Energy Efficiency
Modern construction has turned to more efficient methods to lower its environmental impact. The International Energy Agency says buildings account for 30% of the planet's energy consumption and 26% of energy emissions. New technologies and innovative methods help you lower your carbon footprint while maintaining beautiful designs.
The home prioritizes green building with an energy recovery ventilator (ERV). This system preheats and precools the air before letting it in the house, saving money on utility bills. ERVs also benefit occupants by reducing pollutants and allergens, and improving indoor air quality. You can use ERVs in any climate to make your house more comfortable.
The basement is another prominent energy-saving feature in the home. The builder installed a Superior Wall basement because of its strength, durability and moisture resistance. This means it stays warm and dry while remaining energy efficient. However the Superior Wall was also chosen for it's speed.
"The builder used a Superior Wall basement because it's faster," Lindsley said. "I believe if you're going to finish a basement, it's the most cost effective & energy efficient way to do so."
Benefiting From Modular Building
Modular building benefits manufacturers, builders, clients and everybody involved. The manufacturer reaped the benefits of modular building in these three ways.
Speed
One of modular building's top benefits is the shortened timeline. Manufacturers build between 80% and 90% of the home inside a factory before shipping the components to the work site. You don't have to worry about weather delays, damage or safety issues when construction occurs inside climate-controlled facilities.
Lindsley says this home took about 4.5 months from setting to C of O which included the basement finish. Custom/semi custom site-built houses can take a year or longer, so modular construction makes the process more efficient. Plus, it makes your workforce more stable by improving working conditions.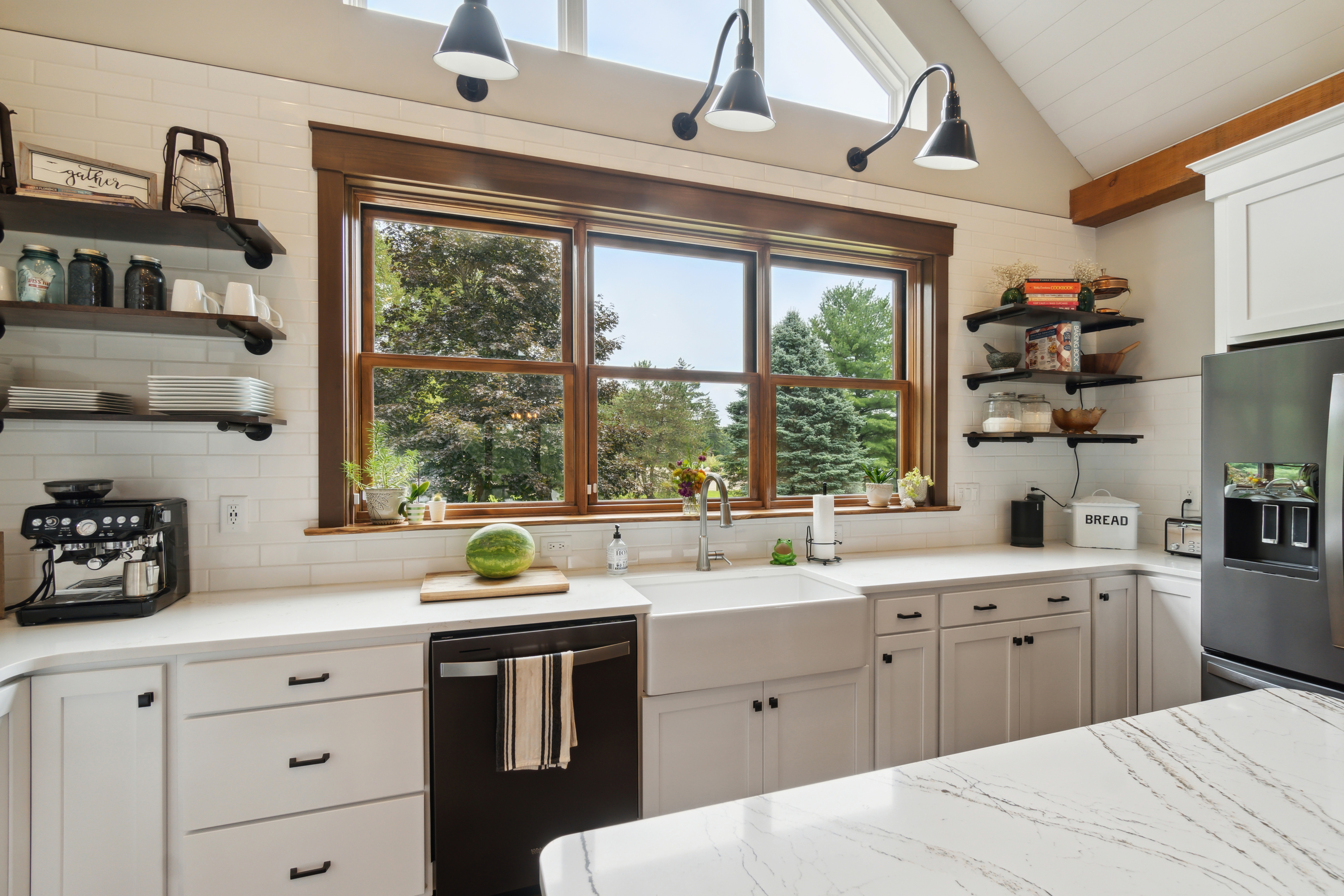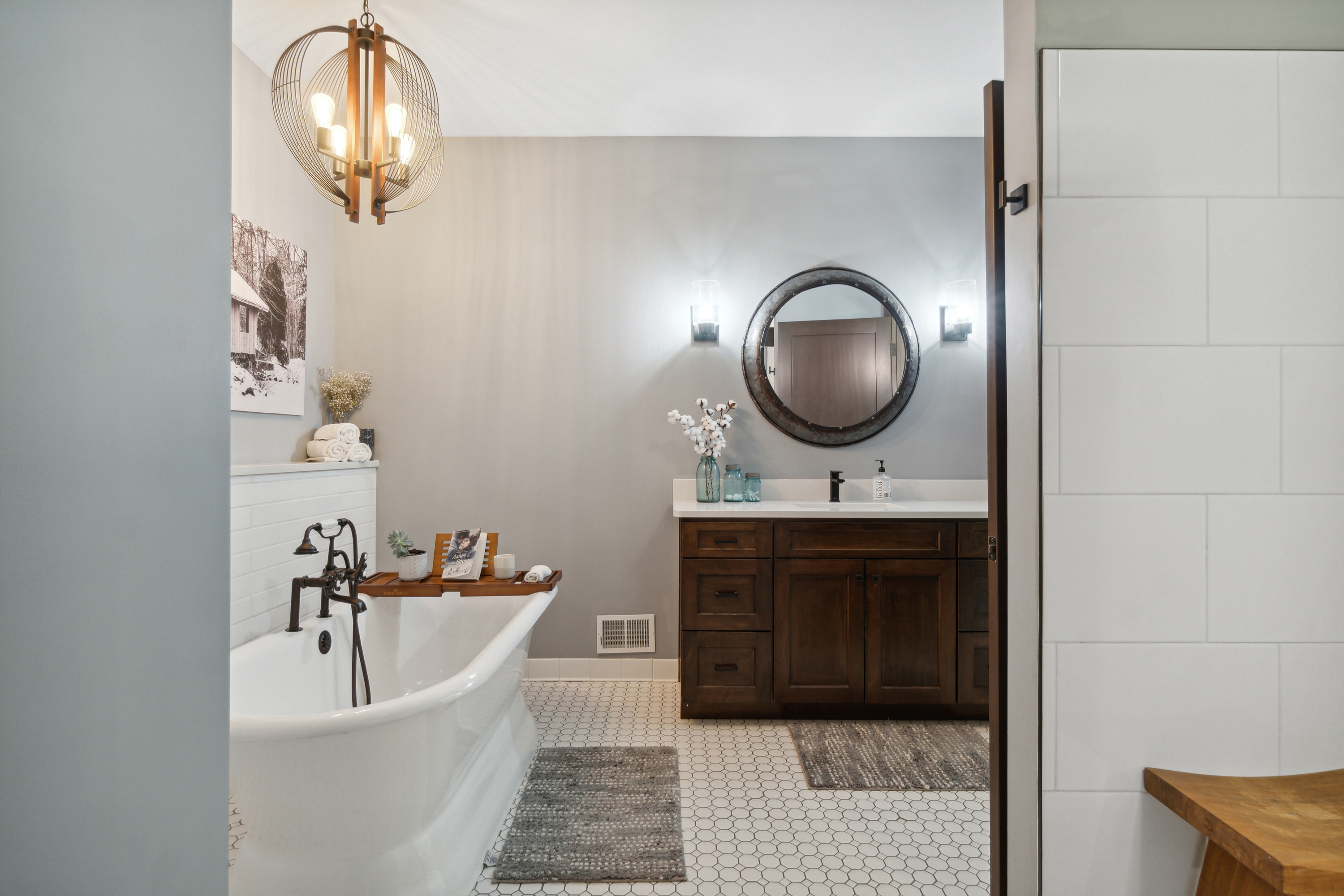 Flexibility
Flexibility is another feature buyers and builders enjoy with modular homes. This type of construction allows simple designs or more challenging tasks, depending on the client's wants. This house is an excellent symbol of how you can utilize flexibility to create a wonderful home.
"You get the benefit of modular and the speed of modular but still the flexibility of being custom," Lindsley said.
Flexibility also lets you control nearly every aspect of your modular home, allowing you to install the features you want. If you desire energy efficiency, you can install low-E windows, high-quality insulation and solar-powered technology.
Modular building has some limitations regarding what it can do inside the factory. However, buyers shouldn't stress out and limit themselves. You can construct much of your modular home inside the factory, but the builders can finish the job on-site. For example, the manufacturer prepped much of this house in the factory. On-site, the builder completed the job with cast-iron bathtubs, certain tile & stone finishes, timber beams, and other amenities that are easier to finish at the jobsite.
Education
Modular construction is becoming more popular yearly, with manufacturers nationwide increasing production and expanding with new facilities. Experts say the global modular construction market had an $80 billion value in 2022, with a 6.5% compound annual growth rate expected through 2030.
However, some buyers aren't yet sold on the idea. Ritz-Craft uses its modular factory to educate the public about the benefits of prefabricated buildings. Lindsley compares modular construction to manufacturing a car to explain it to wary customers.
"I believe there's a lot of correlation between what we do in our industry and the automobile industry," Lindsley says. "There's a factory, a dealer and buyers, and people relate to cars because almost everyone has one.
"If you're going to do a custom-built car, would you just have all the parts dropped off at your house and have it assembled outdoors in the driveway? Or would you have it done in a controlled environment under one roof?"
Building Modular for the Future
The future of construction is gravitating toward modular. This type of building allows clients and builders to work directly with manufacturers like Ritz-Craft to develop sustainable housing. The Coldwater, Michigan, home is a terrific example of building an energy-efficient home while blending into its surroundings. These houses make it easy for homeowners to embrace the environment while living in a safe and sound structure.
Explore more of MHBA's Homes of the Month submitted by modular home builders and manufactures around the country