Adam Berger Development LLC is known for delivering outstanding real estate development solutions in the Denver Metro Area and the Front Range.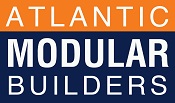 Atlantic Modular Builders designs and builds modular homes through out Monmouth and Ocean counties. Our homes range from economical cottages to architecturally designed, custom homes. Regardless of house size or budget, we are committed to providing every client we serve with superior design, quality and value. Thoughtful, well planned designs are our specialty and our architectural designers invest significant time ensuring that your plan fits your lifestyle and budget from initial floor plan to final paint colors. Modular construction offers owners a superior product at a more affordable price in a shorter time. We invite you to discover the advantages of modular construction by calling us at 732.528.8514 or visiting our office at 75 Taylor Ave. in Manasquan. www.AMBmodular.com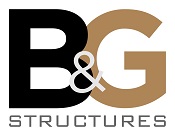 B&G Structures is a fully owned subsidiary of EquiTeam, LLC.
As a General Contractor, Construction Manager, Design Builder.
EquiTeam (and Religious Construction as Eden Religious Facilities a DBA under EquiTeam) is progressing from field built construction to a branch of controlled environment construction.
Preliminarily as Small Residential units, the progression to Commercial Structures and modular sections is anticipated.
We have generated 4 initial plans for the first units and expect production to begin by the end of the calendar year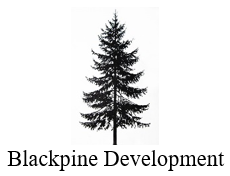 Residential single family builder.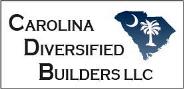 Family owned and operated, in business since 1999, building modular since 2006. General contractor licensed in SC and NC. Member of the greater Columbia Better Business Bureau with an A+ rating Member of the National Association of Homebuilders Certified Green Building Professional Member of the Green Building Council for Greater Columbia Member of Centricity Warranty Group Energy Star Certified

Connecticut Valley Homes offers an opportunity to build a truly custom home with ease, in less time and of superior quality. We have been building modular homes exclusively since 1981 and those 1500+ cherished customers send many referrals our way. Our commitment to high construction standards and unmatched customer service is the framework for a satisfying home building experience. Connecticut Valley Homes builds throughout Connecticut, Rhode Island, Block Island and Fishers Island. We specialize in designing and building beautiful new homes to fit your location, needs and budget. In addition, we are an experienced tear down and build new, plus coastal builder. Building a new home isn't for everyone. For others, however, it can be the only way to realize their dreams. And the dreams begin here. In the words of countless customers, "Our new home is just what we envisioned and much, much more. We couldn't be happier".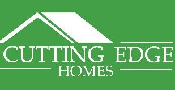 Cutting Edge Homes Inc. is a builder-distributor of modular homes in California serving the entire state. We have served customers in California since 2004 who want to take advantage of the benefits of modular construction in California and who need a modular home builder to protect their interest. We focus solely on the needs of modular home buyers, and therefore do not offer manufactured homes. Please visit our website at www.cuttingedgehomes.net for more information.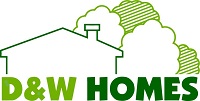 D&W Homes is the largest modular home builder in Southeast Ohio, with three locations in Southern Ohio and West Virginia, making it possible to offer you variety and convenience as you look for your new modular home. Founded in 1977, D&W Homes has grown to become one of the area's premier and most respected modular home builders. Since that time, generations of families throughout Ohio, West Virginia, and Kentucky have come to trust D&W Homes for the purchase of their new home. In fact, many of our homeowners have purchased two or three homes from D&W -- a resounding endorsement of our attention to quality.

Dreamline Modular Homes provides quality service in the construction and consultation of custom modular homes in Massachusetts and Rhode Island. Dreamline Modular specializes in complete turnkey modular construction to make your modular building experience a pleasant one. We pride ourselves on our wonderful reputation and providing you and your family a positive building experience. Whether you are looking to build a cozy cottage or a multi-million dollar mansion, you are given the same amount of attention and respect.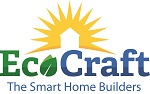 At EcoCraft, we are passionate about architecture, sustainability, and green building, and are committed to creating structures that improve occupant health and comfort. Through applying modular prefabrication techniques to our construction projects, we are able to provide our customers with access to a smarter building system that leverages manufacturing efficiencies, utilizes advanced engineering technologies and sustainable materials, and employs a highly skilled labor force. The result is precision quality, eco-friendly, and efficient buildings, delivered to our customers in a fraction of the time required for traditional construction.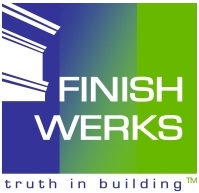 Serving Maryland, Finish Werks is a custom builder dedicated to TRUTH in Building: Accountability, Performance, and Sustainability. We build high-value/performance building "envelopes" focused on insulation, air sealing and window & door selections designed to drastically reduce heating and cooling loads. Solar PV, Geothermal HVAC, hybrid and tankless hot water, and Energy Star appliances and light fixtures are specified to further limit energy consumption, and improve indoor air quality and durability. Of course, virtually unlimited custom amenities are available and provided on a budget our Clients can live with.

Gary Allen Modular Homes, LLC has over 50 years of experience in planning, designing, and building in the construction & modular industry. We have been located along the Jersey Shore for over 12 years, and are now building in New York City and its suburbs. We have experience in building single-family residential, commercial, rental, and condo properties in the Tri-state area for over 30 years. In 2012, our superior modular construction withstood Hurricane Sandy and since we have also been serving the real estate industry in Brooklyn for over 59 years, we are placing many Breezy residents in rental apartments in response to Sandy.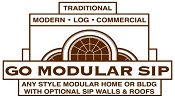 Go Modular Homes is one of the largest and most experienced modular home builders in the East. Each of our homes can be completely customized. High quality construction, combined with real savings over conventionally built homes, has kept Go Modular Homes in a continual growth pattern. We have recently combined two exciting technologies; the SIP or structural insulated panel industry and the factory built modular home industry to create extreme green modular homes for the 21st century.

We specialize in modular construction and are the preferred builder in the Hamptons for multiple leading modular factories. We know exactly how important your confidence in and comfort with a builder is as we started out in the modular industry as a buyer of modular homes for our own real estate development projects. We learned about the industry first hand as customers of other modular builders and factories and we are confident that our development and construction experience combined with exceptional customer service set us apart from other builders - both stick & modular.