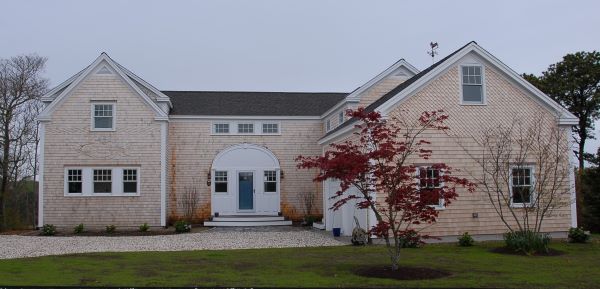 It's likely that you have heard the terms Mobile, Manufactured, and Modular homes. Do they refer to the same thing and does it matter to you as you look to buy or build a home?
Here's your simple guide to understanding these terms so you can make informed decisions about your home.
Birds of a Feather?
Modular, manufactured, and mobile homes are dwelling units and the terms are often used interchangeably. They share some things in common. For example, they are all constructed off-site in a home building facility and then moved to your preferred location.
However, there are many more differences between these types of homes.
Let's take a closer look at each of these homes and what distinguishes them.
Mobile Homes
The meaning and definition of a mobile home has significantly evolved since the late 1970s. During these times, mobile homes were typically easily movable dwelling spaces built off-site.
These homes had structural designs resembling what we might refer to as modern-day campers with trailer couplers and wheels, making the home relatively easy to move.
In 1974, the Mobile Home Construction and Safety Act set precedence for HUD Manufactured Home Construction and Safety standards, popularly known as the "HUD Code."
The HUD code required that the mobile homes be referred to as manufactured homes from 1976 onward; nevertheless, its primary intent was to improve the durability and quality of movable dwelling units. Mobile homes, therefore, refer to manufactured homes built before the higher HUD building standards in June 1976.
Manufactured Homes
Manufactured homes are entirely pre-constructed in a home building facility and fixated on a wheeled steel chassis. While the chassis is permanent, the wheels on the manufactured house are detached once it is transported to your select location.
These units usually have a siding or a skirting around the bottom to conceal the chassis and enhance the home's appearance. You can install a manufactured home on your parcel of land as well as on a rented space.
It's a good idea to double-check the existing codes, laws, and regulations before proceeding with your manufactured home project. Some characteristic features of the manufactured home include:
● They remain on a steel chassis and lack basements. Ideally, they can be moved from one residential area to another.
● They must adhere to federal HUD building codes, including construction and energy efficiencies regulations. They are not required to meet local and state building codes.
● Manufactured homes are affected by special residential zoning restrictions that may limit their placement.
● Manufactured homes may face financing challenges because they decrease in value over time.
Modular Homes
Modular homes are built in sections and then transferred to the final home site and joined together on a permanent foundation by a contractor. The sections of a modular home are manufactured within a climate-controlled home building factory.
A modular home is built in conformation to all applicable local, state, and regional building codes, just like site-built homes. The quality of the home is often not much different from a traditional site-built home. Modular construction is just a more efficient building method.
After the construction is complete, your area's certified inspectors will carry out the required inspection with regard to existing legislation.
Key features of modular homes include:
● They are usually placed on a robust and permanent foundation at the construction site and may have basements.
● Modular homes are excellent options to expedite the construction of planned communities and large residential projects.
● These homes are larger than manufactured homes and are comparable with site-built homes. Modular homes have just about anything you could imagine in a traditional site-built home.
● Modular homes like site-built homes increase in value over time. You can also add value-addition upgrades to these homes, such as garages, porches, sunrooms, etc.
Besides, you can customize modular homes from the countertops to the floorplan and everything else in between.
Benefits of Choosing Modular
Sustainability- Modular homes are built in climate-controlled home building facilities, thus reducing waste of resources and saving significant construction and related costs.
Timeline- Home building facilities operate factory assembly lines, which reduces the time required to build a home. Climate control also dodges weather delays associated with site-building.
Stability- Quality building material ensures that every home is crafted with strength and durability in mind, including sturdy floors and durable sides. Modular homes are also built according to wind zone specifications for your location to enhance and safeguard the home's stability.
For more information on modular homes, feel free to contact Modular Home Builders Association today, and we will happily assist!
Learn More About the Benefits of Modular Homes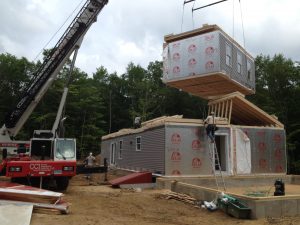 In 2007, the United States faced a housing crisis that caused the Great Recession and had economic ramifications for years. Some people called it the subprime mortgage crisis. One cause of the crisis is that lenders gave loans to potential homeowners even if the buyers couldn't afford them.