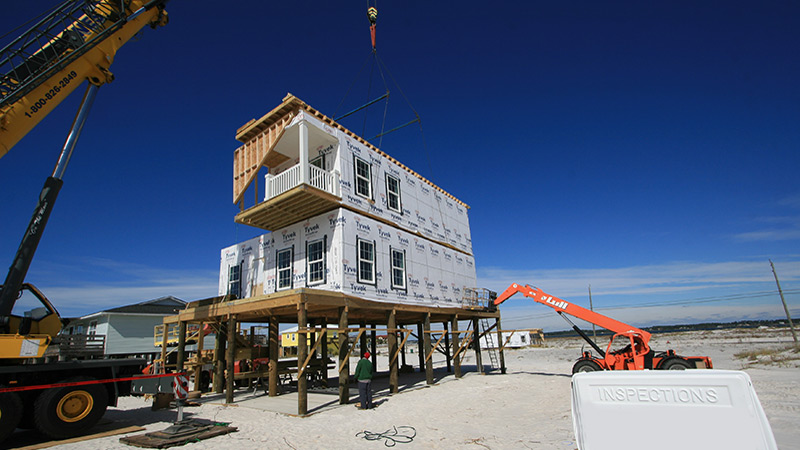 What if you could combine the speed of construction, quality control, and ease of installation of a HUD code manufactured housing product with the durability and long term value of a site built home constructed to the International Residential Code (IRC)? Well, that's exactly what we mean when we say, "Modular Means More."
Modular homes are constructed at offsite factory settings, under strict quality control regulations. A modular home is constructed in similar size "modules" as manufactured homes for ease of transportation and installation. In terms of lower cost, a HUD code home is always going to be cheaper than a modular home. This is because the federal safety standard it was built to was written to address concerns of affordability, not durability. That's the key difference for modular homes, which are built to the more robust International Residential Code (or IRC). This is the same local building code that all new site built homes are constructed.
Modular homes have also been proven to be more resilient than either HUD code homes or IRC site built homes. Following Hurricane Andrew in Dade County, Florida, FEMA assessed all the housing inventory to determine how each withstood the Category 4 storm winds of 133-155 miles per hour.
To no one's surprise, HUD code manufactured homes did not fare well in the storm. According to FEMA "manufactured homes possessed poor ability to withstand the high wind loads generated by Hurricane Andrew. In several subdivisions, many of these homes suffered total losses. The issue of providing safe, affordable hosing in high wind areas needs to be further examined." (ironically, HUD is now considering loosening the restrictions to allow multi story manufactured homes).
Site built wood frame homes – "The wood frame gable ends of the roof structure were found to be especially failure-prone."
Wood frame modular homes experienced "relatively minimal structural damage" according to FEMA. "the module-to-module combination of the units appears to have provided an inherently rigid system that performed much better than conventional residential framing."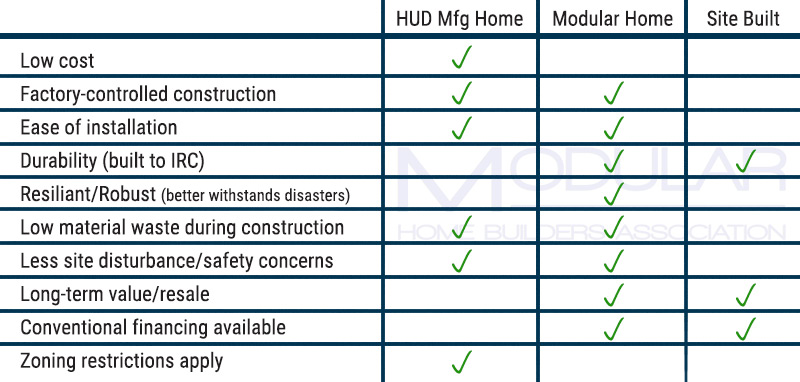 Financing/Resale Value - One of the biggest "cons" of purchasing a manufactured home is the future resell or appraised value of the unit. Unlike modular and site built homes, loans for manufactured homes have maximum loan amounts and terms. For example, for a single wide unit, the maximum amount that FHA will insure is about $70,000 for the unit and $23,000 for the land. If the owner is leasing the lot the maximum term of the loan is 20 years, but can go to 25 years if the land is owned. Conventional loans, however, can typically extend to 30 years.
Often manufactured homeowners get financing directly from the dealer in the form of chattel loans – a personal loan similar to an auto loan. These loans often carry higher interest rates than traditional mortgages.
While buying a manufactured home is much cheaper up front, there are drawbacks. You may find that some financial institutions are reluctant to offer a home loan for a manufactured home unless it will rest on a permanent foundation, or you already own the land it will be set up on (or are taking out a loan to buy the land as well).
Another potential drawback to buying a manufactured home is the relatively low resale value. Although attitudes toward manufactured homes are changing, they're still probably not going to hold as much equity as a standard home, depreciating in value more like an automobile. However, manufactured homes sold as part of a land package can sometimes hold equity more like a standard home, depending on upkeep, landscaping, and local real-estate conditions. (source: State Farm).
When compared to site built homes, modular homes have not only been found to be more resilient after a disaster, but also a much more environmentally friendly construction process.
One study by the National Association of Home Builders estimates that 8,000 pounds of waste material gets sent to the landfill when building a single 2,000 square foot stick-built home 4 pounds / square foot!
Modular homes minimize construction waste. According to the National institute of Building Science, "when understood and deployed by stakeholders intentionally, with early project planning, it is a well-suited solution to control project schedules and budgets while increasing quality and reducing environmental impact."
So when we say "modular means more," we aren't the ones saying it!
Learn More About the Benefits of Modular Homes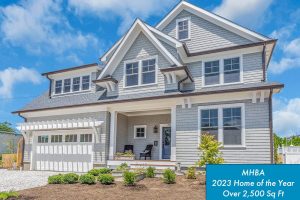 In 2007, the United States faced a housing crisis that caused the Great Recession and had economic ramifications for years. Some people called it the subprime mortgage crisis. One cause of the crisis is that lenders gave loans to potential homeowners even if the buyers couldn't afford them.