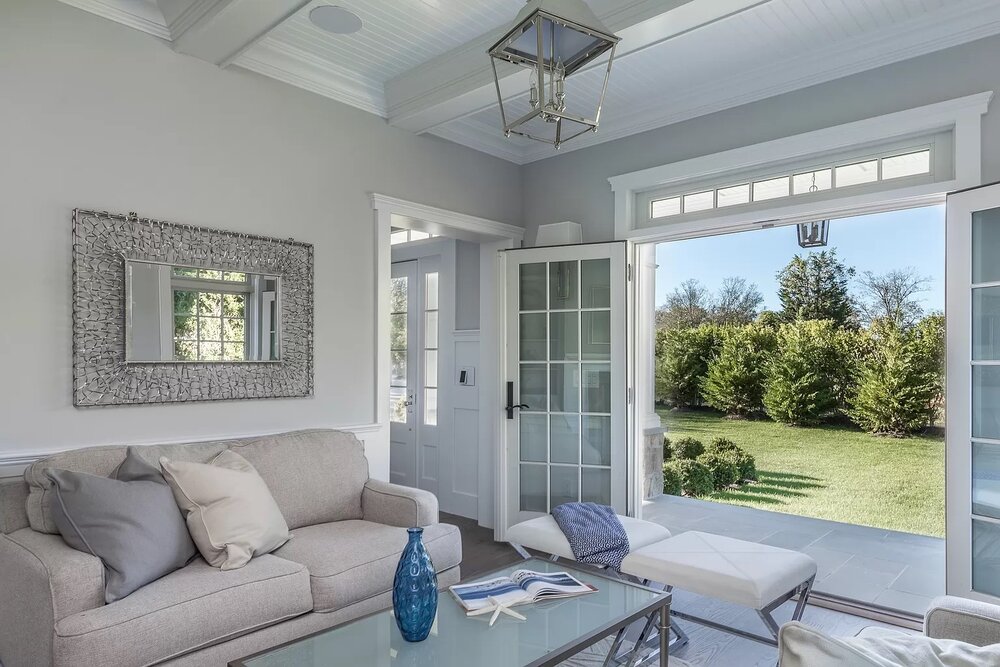 Modular homes are practical, affordable, and often quite stylish. However, we understand that family size, work location, and other factors sometimes lead to finding a new home. How can you prepare your modular home for sale?
Modern modular homes are designed with today's styles and neighborhoods in mind. When you are ready to sell in the future, your home can sell competitively on the local market and provide a good quality home to many future buyers. But what makes a modular home sell for the optimal price down the line? Here are several tips!
An essential element of selling any home is curb appeal. Older modular models tend to look boxy. When placed on a prepared lot, a simple home can look quite plain. However, just a touch of curb appeal design can make all the difference. Add roof details or a shapely second story. Add a fireplace and chimney to liven the skyline. Use landscaping to add depth and levels to the yard.
With curb appeal in mind, any modular home can be designed to sell again and again on the local home market.
On the other hand, permanently-built modular homes are manufactured in a factory but assembled on-site like traditional stick-built homes. With the advanced technology today, modular homes can be built in any style, and once assembled, they look like any other home. Just like on-site built homes, modular homes must also meet the local or state building codes.
In the same vein, include dormer windows in your design. Dormer windows are windows that protrude from the roof with small rooves of their own. You have likely seen them often. Dormer windows give a roof shape and personality. They also help your home avoid the "boxy" look!
Want a home to have hot resale value? Consider the appliances. Shiny, high-quality appliances that still work like a dream are in high demand for home buyers. Many buyers don't have their own appliances to move into the home. Some would be impractical to bring along, like the HVAC and water heater. But these appliances matter.
A modern kitchen and a big water heater can go a long way. Especially if the rest of the home looks equally luxurious.
Energy efficiency is another universal selling point. Modular homes often have the advantage of tight, factory-finished construction which grants the benefit of energy-efficiency throughout. With tightly constructed materials and practical weather-stripping, your home can be extremely energy efficient. This is not just a bragging point, it's a bottom-line issue. Demonstrating the reduction in utility costs may convince buyers to consider your home as a gem on the market.
If you want to sell your modular home for a good price in the future, take care of it now. Keep up with your maintenance schedule to keep everything in top-quality. Have your roof, appliances, and landscaping all maintained. Have a yearly inspection and address any maintenance concerns immediately. This will ensure that when you sell the home, your buyers are getting the best possible value for all the amenities and appliances you have been enjoying.
A quick search will help you find your state administrative agency and a list of "approved" manufacturers for your state. If the manufacturer your builder works with is NOT on your state approved list (highly unlikely) that should give you immediate concern in moving forward. Just ask your builder – is your manufacturer approved to do business in my state? Again, this is just another resource for you.
When you are preparing to sell a home, it's always practical to repaint. A fresh coat of paint effectively erases the last few years of scuffs and decorations and fading in the sunlight. Fresh paint looks professional, allows you to update the color scheme, and not worry about little marks on the previous paint.
Modular homes are great options to live in but we understand it may be time to move. We hope you can employ these tips to get the most value out of your modular home when it's time to sell.
Learn More About the Benefits of Modular Homes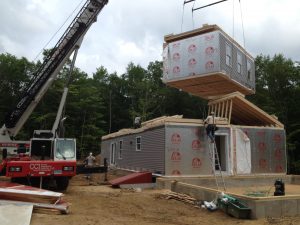 In 2007, the United States faced a housing crisis that caused the Great Recession and had economic ramifications for years. Some people called it the subprime mortgage crisis. One cause of the crisis is that lenders gave loans to potential homeowners even if the buyers couldn't afford them.