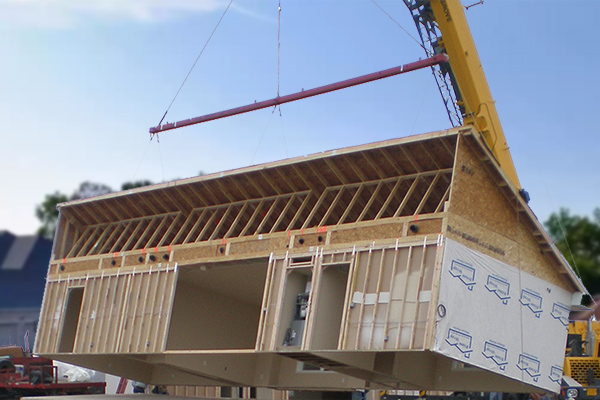 Here at the Modular Home Builders Association (MHBA), we often get asked "who's the best modular home builder?" Before we answer, let's make sure we are on the same page for your specific needs. There are generally two parties involved in the construction of a modular home – the manufacturer and the builder. Most often, you will be working directly with a local builder. That builder has relationships with one or more modular manufacturers.
Typically, a manufacturer will ship within a 500-mile radius of their factory location, and some regions have more manufacturers than others. For example, MHBA represents eleven manufacturers located in Pennsylvania, but only one in Florida. That does not mean there is only one option in Florida, just one factory based there.
It is important to know which factory your builder is using and do your own research on that factory. We maintain a list of modular manufacturers with links to their websites here.
But again, most likely you will be communicating directly with a builder so that is what we will focus on here. When some people say "best" they may be referring to the lowest cost provider, while others are thinking about superior quality first. We will look at "best value" here. In considering the best value, several criteria should be included. Here's a list of what you should consider.
Is it Modular or Manufactured?
Manufactured homes—sometimes also known as mobile homes—like their name, are built to be mobile. They are assembled in factories and then transported(towed) to the site for use. Unlike stick-built and modular homes that are meant to remain in one location, mobile homes are relocatable. They, therefore, tend to depreciate over time like automobiles and fetch a low resale price.
On the other hand, permanently-built modular homes are manufactured in a factory but assembled on-site like traditional stick-built homes. With the advanced technology today, modular homes can be built in any style, and once assembled, they look like any other home. Just like on-site built homes, modular homes must also meet the local or state building codes.
Quality is in the Details
A new home is likely the biggest purchase of your life – and you want it to last! Talk to your builder about your budget but also the type of finishes you want for your new home. The builder should be able to provide you with options for cabinets, countertops, and other finishes while working within your budget. Ask your builder for testimonials from other customers. They should be able to offer a few without much effort. In fact, they should have a few posted on their website.
Check your builder's rating on the Better Business Bureau. Not all builders will be listed and rated on BBB, but many have important information including ratings and sometimes complaints. Obviously, you want to see that "A+" rating on the BBB site. If your builder is not rated, ask them why. While BBB may not be a failproof source, it does at least provide a free public source of information on many modular builders.
Again, this is a huge decision, and you want to do your homework. This will also give you a feel for the level of customer service you might expect from your builder. Ask about their backlog – that is, if you contract with them, when can they start. With the housing demand high and interest rates low, many builders are booked out for several months.
Is Your Builder "Approved"?
Depending on the state you live in, your builder may be required to be registered with a state administrative agency for compliance reasons. For example, the state of Maryland has adopted a statewide regulatory program for industrialized (modular) construction, whereby the Maryland Department of Labor adopts and enforces construction standards for the industry. Any modular manufacturer shipping components into the state must be registered with this agency.
A quick search will help you find your state administrative agency and a list of "approved" manufacturers for your state. If the manufacturer your builder works with is NOT on your state approved list (highly unlikely) that should give you immediate concern in moving forward. Just ask your builder – is your manufacturer approved to do business in my state? Again, this is just another resource for you.
Is Your Builder a Member?
Of course, we are a little biased and think that ALL modular builders and manufacturers should support their own industry trade association, as that is the best avenue for sharing best practices and educating the public about modular homes. We also maintain and enforce an industry code of conduct that we expect our members to adhere to. Ask your builder if they are members of the industry trade association and if their manufacturer is a member. If not, ask them why. It could reveal some insights that give one builder an edge over another.
Rather than trying to list the "best" builders based on some subjective criteria, we want to help you find the best modular home builder for YOUR needs. Be sure to download our free Modular Home Buyers Guide with much more information about building your modular home.
Learn More About the Benefits of Modular Homes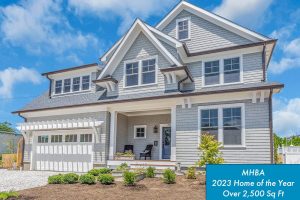 In 2007, the United States faced a housing crisis that caused the Great Recession and had economic ramifications for years. Some people called it the subprime mortgage crisis. One cause of the crisis is that lenders gave loans to potential homeowners even if the buyers couldn't afford them.