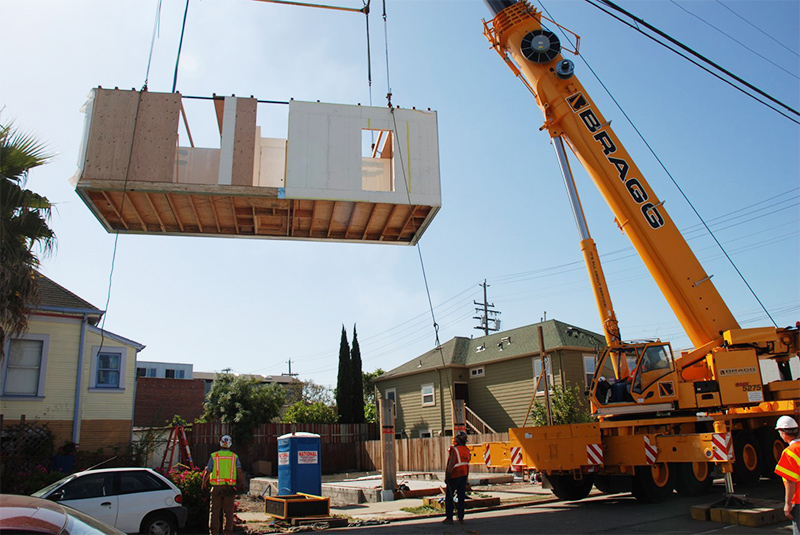 Creating Affordable Energy-Efficient Housing Through Modular Building
It feels like everyone — consumers and contractors alike — is looking for ways to improve their homes' energy efficiency. Thanks to climate change, dangerously hot summers and brutally cold winters make it more challenging to keep structure interiors comfortable.
Some people are approaching the problem from a different perspective. Could modular building provide the solution to our collective energy-efficient housing problem? It seems possible. Here's what you need to know about this eco-friendly construction method.
What Impacts a Home's Energy Efficiency?
Understanding the impact of modular building on a home's energy efficiency is only one piece of the puzzle. Other design aspects also play a role in whether a structure can be considered efficient or not. These include:
Framing: Reducing the amount of lumber necessary to frame a house without compromising its structural integrity creates more room for insulation, improving the home's energy efficiency.
Roofing: Dark-colored roofs absorb heat, increasing a home's interior temperature during the summer. Cool roofs, designed with reflective materials, can mitigate this heat gain.
Doors and windows: Doors and windows are often some of the biggest offenders regarding heat loss and compromised energy efficiency.
Ducting: HVAC relies on sealed ductwork to move hot or cold air through the house. An improper seal could compromise the home's energy efficiency, reducing the air pressure in the system.
Building materials: Recycled or sustainable materials can also offer some of the best energy efficiency while working to reduce the project's overall carbon footprint.
This list isn't exhaustive by any means, but it does help lay the foundation for modular building and prove why it may be the best construction method for the environment.
Defining Modular Construction
Industry professionals define modular construction as a process in which a building is constructed off-site, under controlled plant conditions, using the same materials and designing to the same codes and standards as conventionally built facilities. Large sections of a structure can be assembled in a manufacturing plant and then shipped to the final construction site for assembly.
Note that modular construction is distinctly different from manufactured homes, which are assembled in their entirety off-site before being transported to their final destination and installed.
Combatting the Housing Crisis
Real estate has always represented a substantial investment, but if you or someone you know is struggling to find a place to live in 2022, you're not alone. Even the most affordable cities in the country are facing a housing crisis. Currently, the United States is short more than 3.8 million homes to meet growing housing needs — nearly double the number in 2012. If housing is available, it's often unaffordable due to rising rents and landlords or property managers leaning into price gouging trends.
Financial aid might seem like the best way to keep people in their homes, but it isn't affordable or feasible in the long run. Could modular construction be the solution to combat the growing housing crisis?
Modular housing is ideal for people looking for an affordable and accessible way to build a home. Companies can use pre-construction software to design space- and energy-efficient houses that cost a fraction of what you'd spend on a traditional residence before the first piece ever rolls off the assembly line.
Improving energy efficiency can help reduce cost-of-living expenses by lowering electricity bills as well as heating and cooling costs. Summer heat waves are getting warmer every year, making this technology beneficial. In parts of the country that don't normally need air conditioning, it could even keep people comfortable or save lives as temperatures spike.
Even with the number of construction companies in the country, traditional techniques are too slow to keep up with the growing housing crisis. Modular building isn't the best choice for people who want to design every element of their dream home. However, it could reshape the industry for those looking for a new place to rent or individuals who may not otherwise be able to afford a traditionally constructed home.
The housing crisis isn't going away anytime soon, and overcoming this challenge will take time and effort. Modular construction seems poised to take on some of this burden and provide affordable residences for more people.
The Impact of Modular Building on Energy Efficiency
Modular construction projects are often designed with energy efficiency in mind. Joints and connection points are more airtight, and their insulation layout is optimized before the first wall is framed. Some prefabricated structures even include energy-efficient options like LED lighting or Energy Star appliances as part of the finished product.
Shorter deadlines and fewer on-site workers help make the entire project more energy-efficient, shrinking its carbon footprint and making it better for the environment.
The massive modular construction market was valued at $72.11 billion in 2020. It's looking at a compound annual growth rate (CAGR) of 6.1% between 2021 and 2028. It will likely become a more prominent facet of the building industry moving forward and may support a more affordable and energy-efficient housing future.
Creating a Greener Future
Energy-efficient homes will become necessary for comfort and survival as climate change brings us hotter summers and colder winters. Manufacturing sections of a new building in a factory makes the job easier and faster, reducing the time it takes to get a home ready for tenants to move in. Manufactured housing will likely play an enormous role in creating a greener and more energy-efficient future.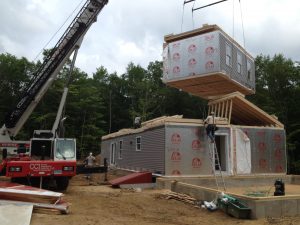 In 2007, the United States faced a housing crisis that caused the Great Recession and had economic ramifications for years. Some people called it the subprime mortgage crisis. One cause of the crisis is that lenders gave loans to potential homeowners even if the buyers couldn't afford them.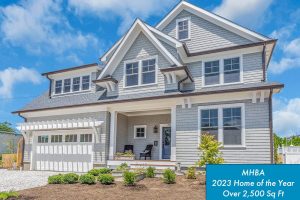 In 2007, the United States faced a housing crisis that caused the Great Recession and had economic ramifications for years. Some people called it the subprime mortgage crisis. One cause of the crisis is that lenders gave loans to potential homeowners even if the buyers couldn't afford them.
About the Author: Rose Morrison is a freelance writer and designer with a background in construction You can contact her at rose@renovated.com.