Board Meeting (Closed Meeting)
Awards Banquet – Home of the Year under 2500; Home of the year over 2500; Mfg of the year; Builder of the Year; Assoc of the Year; Hall of Fame
Keynote Session: "The Future of Housing…with Certainty" Sam Rashkin, Founder of Housing 2.0
State of the Industry and Economic Forecast- Tom Hardiman, MHBA Executive Director and Paul Jannke, Principal of Forest Economic Advisors LLC
The Barriers to Success - Scott Bliss, Sandler Training, Jersey Shore
Business Meeting/Election of Board
Implementing Continuous Improvement and Best Practices – Rick Terry, Business Advisor and Dennis Gilbert, President Innovative Manufacturing Center.
Issues on Tap - Roundtable discussion of issues impacting the industry. Moderated by Ken Semler, Founder Impresa Building Systems, LLC
Adjourn/Exhibitor Tear Down
VIP Reception and Awards Dinner
Join your industry colleagues for a VIP reception beginning at 5:00 on Wednesday followed by the MHBA Awards Dinner. During the dinner, MHBA will recognize:
Home of the Year Under 2,500 square feet
Home of the Year over 2,500 square feet
Associate Member of the Year
Builder Member of the Year
Manufacturer Member of the Year
Hall of Fame Inductees
The Awards Dinner is included with your conference registration. Business attire requested.
State of the Residential Modular Construction Industry
Tom Hardiman, CAE, MHBA Executive Director
Paul Jannke, Principal of Forest Economic Advisors LLC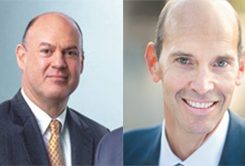 Join MHBA Executive Director Tom Hardiman and Paul Jannke, Principal of Forest Economic Advisors LLC as they discuss industry trends and forecasts. Tom has been the Executive Director of MHBA since 2012. With 25 years' experience studying lumber markets and providing reliable, insightful forecasts, Paul has become the industry's top economic analyst.
The Future of Housing…with Certainty
Sam Rashkin, Founder, Housing 2.0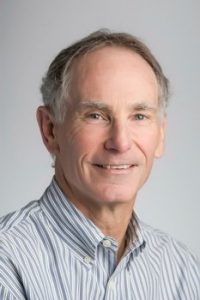 Virtually every major industry has experienced, or is in the process of experiencing, disruption. Think retail, personal transportation, automobiles, computing, music, photography, media, and the list goes on and on. Housing in the U.S. has been able to sit on the sidelines with its first cost dominated business model and uniquely disaggregated industry…but not for much longer. That's because there are five crises driving four innovations that will disrupt an industry totally resistant to change. A certainty by simply connecting the dots. Spoiler Alert – this includes a big shift to offsite construction and modular housing. Understanding these changes and preparing for them will be critical for all housing professionals. Will you be ready? Former National Director for the Energy Star for Homes Program and Chief Architect, Building Technologies Office of the US Department of Energy, Sam's presentation will empower building professionals—with a special focus on high-performance builders—to design and construct higher performance, healthier, more sustainable homes at a lower cost.
Scott Bliss, Sandler Training, Jersey Shore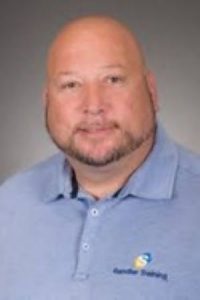 "Another interesting thing that highly successful people have learned how to do is take a look at the Success Barriers…Low Self-Esteem; "Mr. Nice Guy" Muddle; Not Knowing the Difference Between Needs and Wants; Unfinished Business, Excess Baggage; Being Realistic, Giving Up Dreams…What are the things that hold people back, and what are they going to do about it?" Scott Bliss is an award-winning Sandler Trainer and the President and CEO of Sandler Training, Jersey Shore located on the Jersey Shore. Scott had the privilege of leading, managing, and coaching some amazing teams in his career.
Implementing Continuous Improvement and Best Practices
Rick Terry, Business Advisor, IMC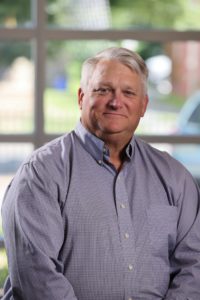 Rick has experience working with various industries in the areas of process improvement, strategic planning, energy management, and root cause analysis. His areas of expertise are on the business and operations side of industry with a heavy focus on building science, project management, LEAN, and Six Sigma. Rick has proven success in developing and facilitating training, research, and education for industry as well as consulting on energy related verification programs. Rick obtained an Advanced Graduate Certificate in Project Management from Penn State University, a Lean-Six Sigma Graduate Certificate from Villanova University, a Secondary Education Social Studies Degree from Lock Haven University, and a BS in Management Science also from Lock Haven University. Rick also holds various certifications in the areas of Lean, Six Sigma, and Energy.
Implementing Continuous Improvement and Best Practices
Dennis Gilbert, President, IMC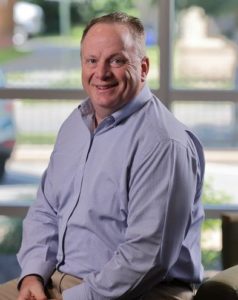 Dennis' professional experience includes being General Manager of a local manufacturing and retail operation, Managing Director of Workforce Development & Continuing Education at Penn College, and most recently as President/Owner of Appreciative Strategies, LLC. He has experience in manufacturing, leadership, non-profit management, and developing strategic marketing initiatives using social media platforms. Dennis obtained his Master's degree from Pennsylvania State University in Workforce Education & Development, his Bachelor's degree from Pennsylvania College of Technology in Technology Management, and an Associate degree in Computer Science from Williamsport Area Community College.
Ken Semler, President/Founder, Impresa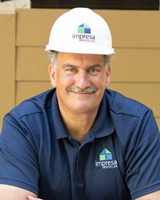 Issues on Tap, moderated by Ken Semler, President and Founder of Impresa Modula and Impresa Building Systems – Enjoy a cold beverage while discussing the latest issues and best practices impacting the modular construction industry during this roundtable session. Ken Semler has more than two decades of experience in the modular homes industry. He is a licensed/registered/certified builder in 42 states. Impresa Modular is a nationwide custom home builder which utilizes a network of 25 modular manufacturers to construct homes across the country. Ken has given numerous presentations on the modular homes industry. Ken also serves on the Executive Committee to the Board of Directors of the Modular Home Builders Association.